Aldona is a quiet and peaceful village located just 18 km. from Goa's capital Panaji. The village is noted for its scenic beauty and its tranquil atmosphere. Places of touristic value within the village include a cable-stayed bridge to Corjuem island and an old 17th-century fort. The calm and tranquil atmosphere of the village makes it an ideal place for people to take a break from the hustle and bustle of the city and relax and rejuvenate themselves. Those who can't afford to take leave from work, but are allowed to work remotely, can come to Aldona for a short workcation. Since the internet connectivity in Aldona is quite good, visitors can continue to do their work and enjoy the tranquillity and serenity of the countryside at the same time. Here's a list of the best Aldona holiday homes, for those planning a holiday or a workcation in this quiet and serene village.
Cancio's House – A holiday home in Aldona
Starting the list of top Aldona holiday rentals and homes is Cancio's House. It's a family-run guesthouse, located in the tiny village of Aldona. It is situated on the grounds of the family's over 500-year-old ancestral house. The setting of the property is beautiful, and so is the house and its authentic Goan vibe. The guest rooms at this homestay are airy, spacious and furnished mostly, with restored antique furniture. Balconies overlook the gardens that are teeming with natural birdlife. The homestay allows residents to relax in the peaceful surroundings of the countryside and enjoy modern village life!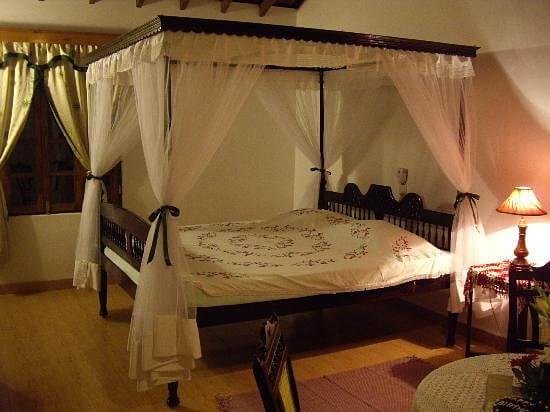 The property offers home-cooked meals, which is a culinary delight to those who wish to sample the authentic Goan cuisine. The gardens are a particular pleasure to wake up to in the morning. The village is quiet and offers many wonderful morning walks. But the high point of staying at Cancio's House is getting to know the family that owns and runs it. By the end of your short stay, you will truly feel as if you are a member of their family. They are moreover wonderful guides to the real Goa. They will give you loads of advice on where to go and what to see.
Manga Villa Stay
Manga Villa Stay is a tastefully restored Goan holiday home property, located in the picturesque village of Panarim in Aldona. Manga (Mango in Portuguese) is named after the big mango tree in the compound that generously offers a huge crop of delicious mangoes every summer.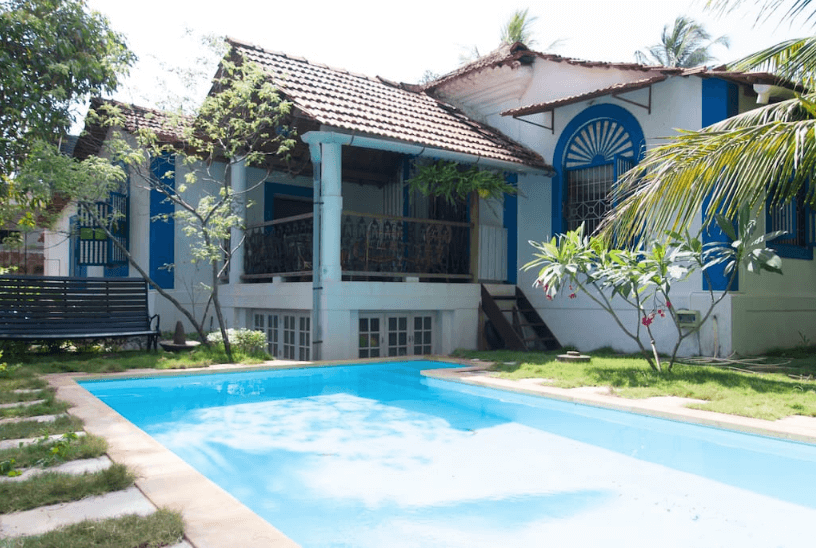 The fields that surround Panarim belong to the local community and are used to cultivate rice and vegetables for their consumption. Manga has 3 bedrooms, including two en-suite bathrooms; it has a living room, dining space and an attached caretaker room, for those travelling with staff. The house has restored Portuguese era furniture. During the restoration, no new wood was used, but instead old wooden beams, doors, windows were retro-fitted and materials recycled to lend a unique charm.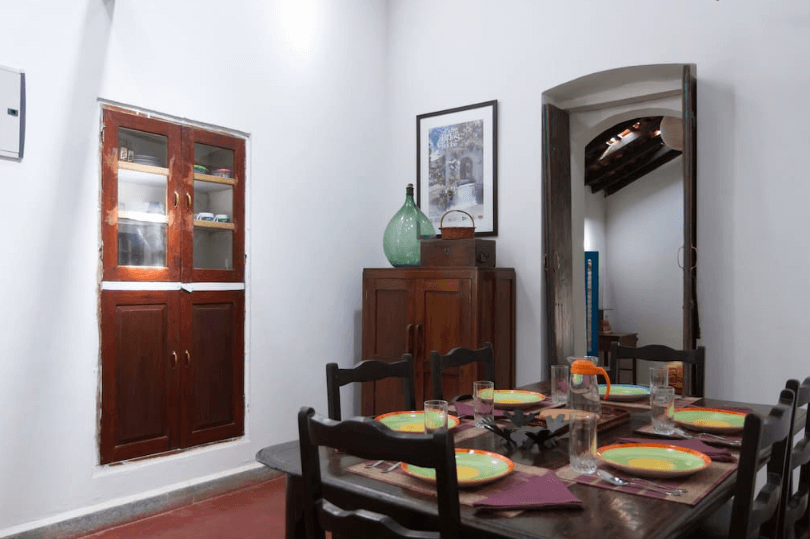 All bedrooms have king-sized beds and en-suite bathrooms feature a spacious walk-in rain shower. The sweet spot of this property is the relaxing swimming pool, overlooking the fields. Manga is fully equipped and serviced with appliances to make your stay comfortable. It also has an inverter to provide an uninterrupted power supply and free Wi-fi.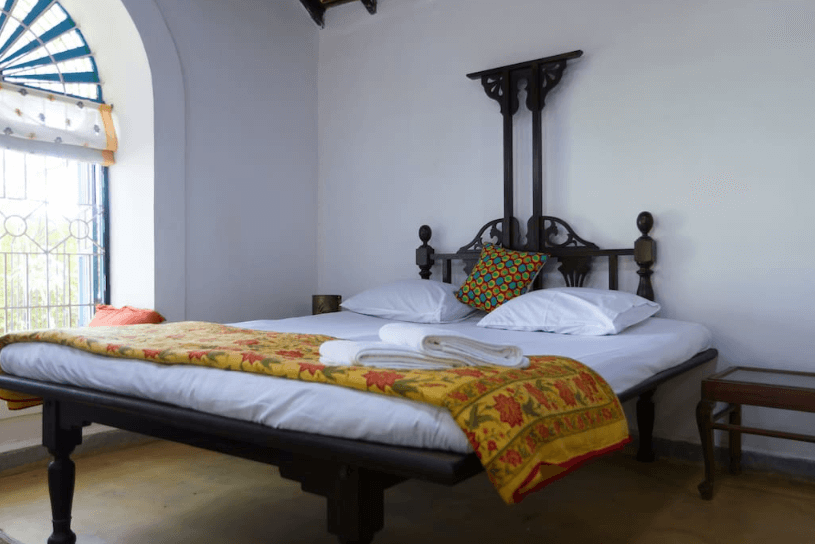 The Only Olive Villa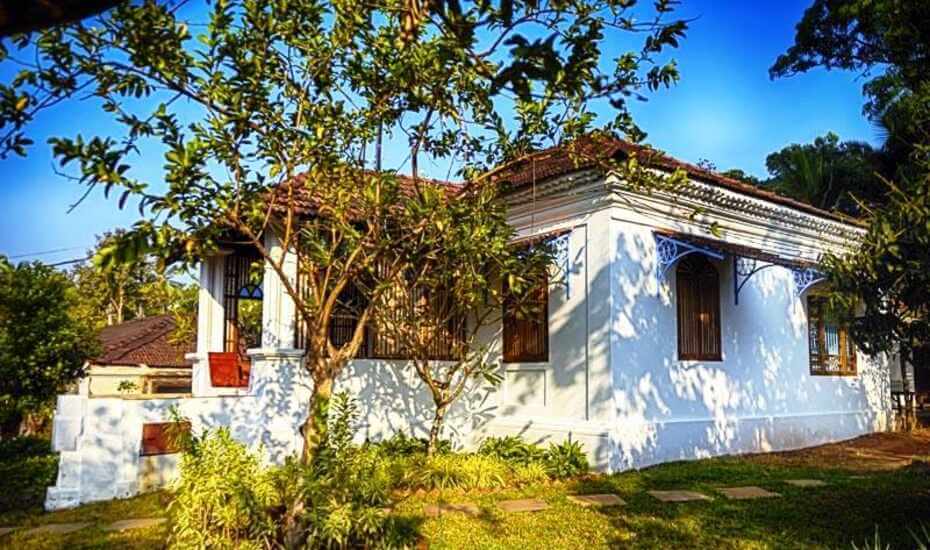 Lastly, on the list of best Aldona holiday rentals and homes is The Only Olive Villa. The Only Olive is a charming Portuguese style villa located near the Mandovi River in the tiny village of Aldona. The property derives its name from an olive tree in the garden, rumoured to be a hundred years old, just like the house.
The property has been lovingly refurbished, by its responsible owners, who have ensured that the villa was restored to its former colonial glory to perfection while retaining its inherent Portuguese influences.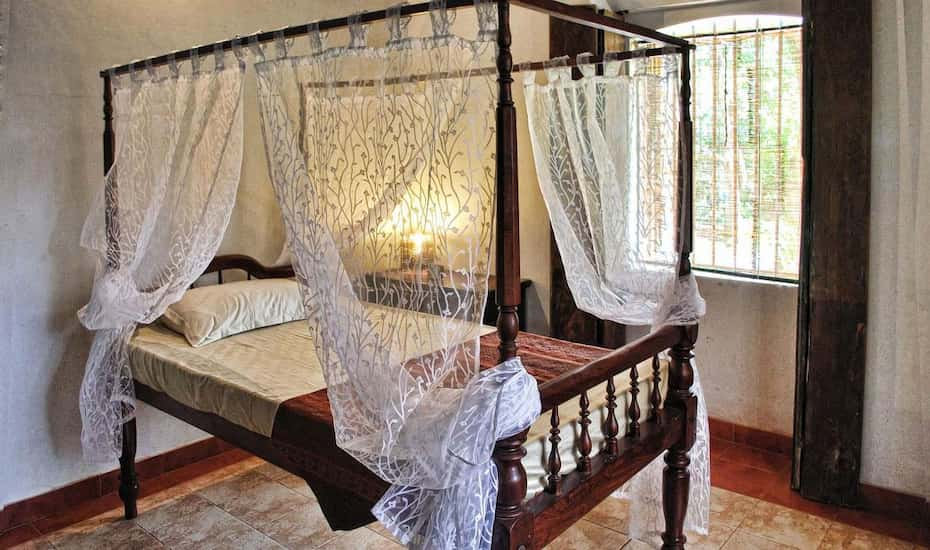 The property is manned by Santhosh who lives with his family on the premises of the holiday homes in his independent house. He's an Aldonian local proud of his village. He speaks Hindi and Konkani and while he's not fluent in English, he can understand and is clever in handling guests. His daughters speak English and step in where required.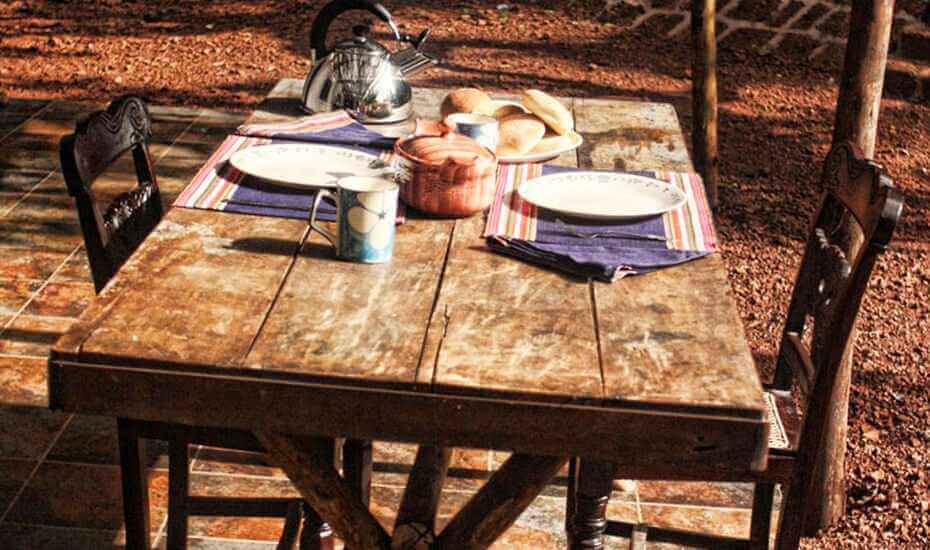 The property is ideal for travellers who want to experience Goa beyond the beaches in a rustic setting. Baga beach is a half hours drive from the villa. Tinto Market, located just about a km away has a clutch of shops including a pharmacy. It has small stalls, known as 'tapris', for local food and sweets. The riverside is a delight, where you would find the extremely beautiful and calm section of Mandovi River with mangroves. Also, the local people are warm and friendly and always ready to help you with anything you may need.
So, all you city dwellers out there! What are you waiting for? Head down to one of these amazing homestays in Aldona and take that much-needed break from the hectic, fast-paced lifestyle of the city. Make your bookings now!