Besides its beaches and scenery Goa also has some of the most revolutionary and trend setting boutiques around. It's a paradise for tourists and women, from street shopping to the Saturday night market, there's so much to explore!
If you are on the lookout for some good boutiques in Goa, you have come to the right place. We bring you 4 of the best boutiques in town.
Let's start…
Sosas
Sosas is nothing short of a fairy tale for girls. If you have been here then you would exactly know what I am talking about. People love this place because their labels for women's clothing by designers like Aki Narula, Gaurav Gupta and Sarah Eapen is updated frequently. They have an impressive selection of casual cottons, resort wear, jute bags and dresses. It is located at Patto in Panjim.
Sacha's Shop
Sacha's shop carries an eclectic mix of products that are unique, appealing and dreamy. It won't be too much to say that this boutique stands out even among the hundreds of stores in the area. The store is just not limited to clothes and accessories but they also sell wooden toys, handmade soaps and accessories like clips, rings and scarfs. Sacha's shop is also located in Panjim.
Paper Boat Collective
Another favorite in the area – Paper Boat Collective is known for hand crafted products from some of India's upcoming designers. This boutique promises to solve a woman's fashion dilemma. If you are looking for a trendy and quirky style, you have got to get to this place. It's located in Sangolda, North Goa.
Malini Ramani
If you are into fashion, then you should know how popular Malini Ramani is in the industry. Malini Ramani is known for her glamorous collection. Her designs are a perfect blend of Indian sensibilities with a global touch. The boutique is vibrant and classy without being over the top!  Malini Ramani located in Calangute is one store that you can't miss.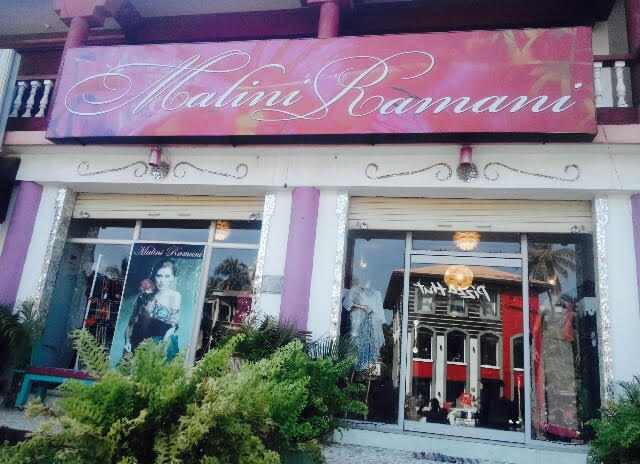 By: Priyanka Shetty