Little does the planet know that there's a disappearing Curdi village located in Goa. This village emerges from the water only during the month of May every year, and then goes under for the remaining 11 months.

But when it does magically appear, it's a flash of pure joy for its original residents who come to celebrate their home. And while this might sound exciting and unique to us all, it's rather solemn for the residents of Curdi village who need to wait a whole year to ascertain their village and their homes all over again!
Intrigued to find out how this happens? Well, scroll down to know the story of Curdi, a Goan village lost in time.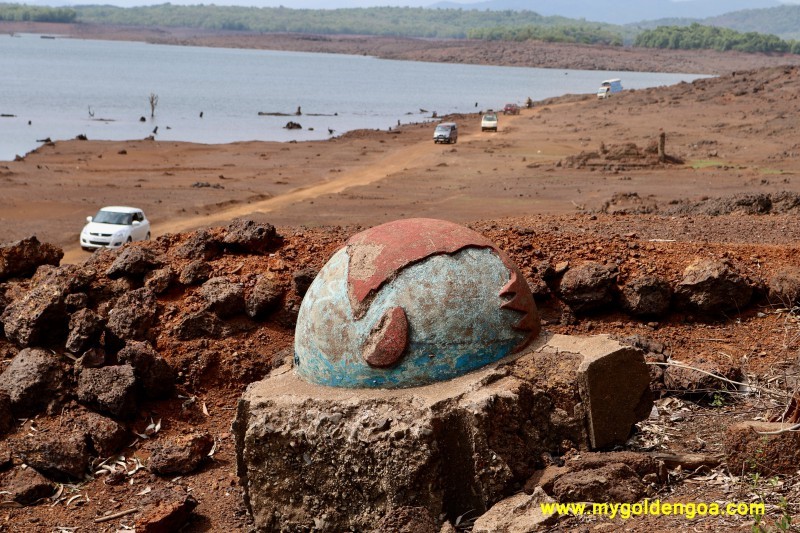 Curdi Village Trip To Uncover A Mystery
The hip and happening town of Goa was home to the charming village of Curdi a few years ago. Nestled between two hills within the Western Ghats, this was once a thriving village in south-eastern Goa with the Salaulim river meandering through it and providing the residents with their daily supply of water.
The residents of Curdi had a simple life. They would awaken to the sound of the gurgling Salaulim, attend add their paddy fields, and are available home to their families for a hearty supper that came from their fertile lands.

Over 3,000 people from various religions like Christianity, Hinduism, and Islam once lived harmoniously in this this land. The village even had variety of Hindu temples, a chapel, and a mosque to support what might be one among the most important samples of secularism.
Life went on this manner until 1961 when Goa was liberated from the Portuguese. The village's strategic position caught the eyes of Dayanand Bandodkar, Goa's first Chief Minister. He decided to create here a dam that might benefit people all across south Goa, but would go away Curdi in ruins!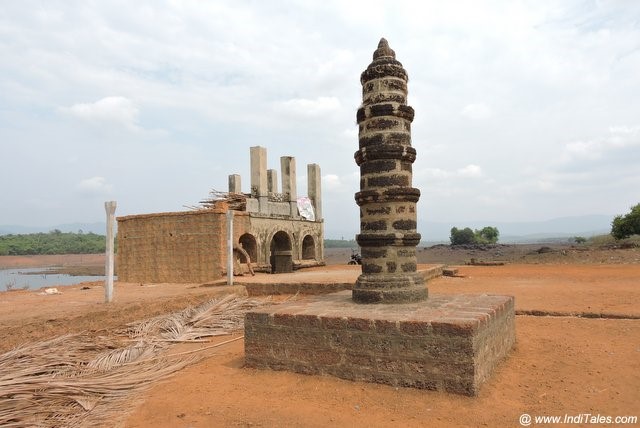 Curdi Village – Now You See It, Now You Don't
"Your sacrifice are going to be for the greater good," was what Bandodkar told the villages when he brought the proposal to submerge Curdi so as to supply water to Goa's growing population. Built over Salaulim, the aim of the reservoir was to supply almost 400 million liters of water for drinking, irrigation, and industrial purposes, a promise it only half fulfilled.
In 1986, heavy monsoons overflowed the newly made dam called Salaulim Irrigation Project, and therefore the village was forced to hurriedly close up and leave behind their livelihoods and their memories. Over 634 families were displaced from their land, compelled to abandon their homes thanks to the rising water levels and flee to the nearby villages of Vaddem and Valkinim where they were compensated with agricultural and residential land.
The hard part is, that "greater good" never happened! The water from the dam never reached the previous inhabitants of Curdi that now resided within the nearby villages.
The tap system didn't come through to all or any villages of south Goa as promised. These displaced families were left with no other option but to rely in government tankers during the dry months of April.
Curdi Village Directions
Nature, however, does grant one month to the residents of Curdi to celebrate their history and their motherland!
In May per annum, the water recedes from over this area and divulges what's left of this once happy village. All one can see here now's cracked earth, stumps of trees, eroded remains of homes and non-secular structures, broken home items, ruined water canals, and enormous tracts of barren ground mingled with water bodies.
Every May, the residents of this tiny hamlet leave their misfortunes behind and gather to celebrate homecoming. While the Christian community assembles for an annual Chapel feast, the Hindus distribute food during a merry feast inside a temple.
As the village is now beginning to catch the eye of the planet, many historians, film-makers, and academicians are coming forward to offer this land its due recognition and tell its story to the planet, immortalizing Curdi at last!
In fact, Curdi is ready to be featured during a book called 'Life in Goan villages', all because of Venisha Fernandes, a professor of Sociology.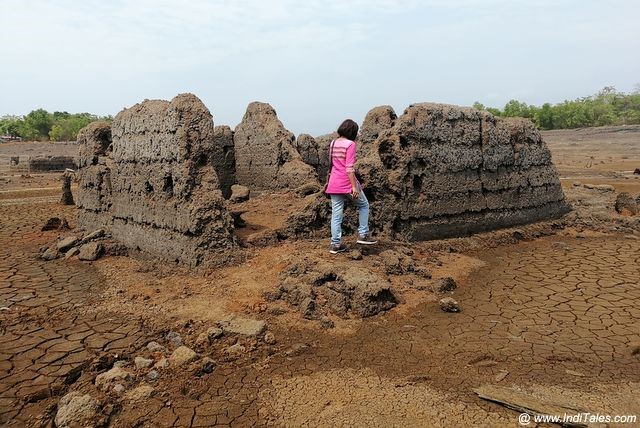 So that's how per annum in May this disappearing village in Goa magically resurfaces, calling its residents to collect to relive their memories and celebrate their lost home with a merry feast and festival! And while young wanderers mostly visit Goa to experience its hippie vibes, gorgeous beaches, and nightlife, there are hidden places like these that are beginning to gain attention! So, when are you getting to visit Curdi, India's very own Atlantis?