Born to a Gaud Saraswat Brahman family, Damodar Mauzo lost his father at the tender age of 12. Having to work and study side-by-side he completed his schooling in Goa with Marathi, Portuguese and English as the mediums of instruction. He went on to graduate in Mumbai at the R.A. Podar College of Commerce and Economics in Matunga with a degree in Commerce and Economics. That's when Damodar Mauzo began penning short stories in Konkani.
Some of Mauzo's noteworthy works
Having been surrounded by Catholics in Majorda, the short stories he wrote mostly portray the life of Catholic people in Goa. Being well received by the readers, some of the short stories even got translated and published into English. His first short story collection 'Ganthon' published in 1971 led to many others, with 'Sapon Mogi' in 2014 being the latest. His novels got him acclaim. Karmelin in 1983 won him the Sahitya Akademi Award. It deals with the suffering and sexual exploitation of the Goan women – 'ayahs' (as the housemaids were referred to) working in Persian Gulf countries and it has been translated into twelve languages. 'Sood ' in 1975, 'Tsunami Simon' in 1996, after the Tsunami hit the coast of Tamil Nadu. 'Tsunami Simon' went on to win the Vishwa Konkani Kendra's Smt. Vimla V. Pai Puraskar. His screenplays too won him acclaim. At the Goa Film Festival, Mauzo won the Best Screenplay Award for 'Aleesha' and the Best Dialogues Award for 'Shitoo' and 'O Maria'.
Although Mauzo mainly wrote in Konkani, he also wrote articles for various local and national journals and periodicals in English. Known as a strong proponent of freedom of speech, his 'Voice of Dissent' had him under the scanner by some political parties for which the State had to provide him police protection.
An Activist at heart
Damodar was an activist. He actively participated in the Opinion Poll of 1967, pushing for Goan statehood, official language status for Konkani and inclusion of Konkani in the Eight Schedule of the Indian Constitution.
World Konkani Day is celebrated the world over. In its fifth year, the programme organized in association with Ravindra Bhavan by Music Mafia will see many live performances of dance and music. A Konkani World Conclave will also be held to discuss issues related to the Konkani Language.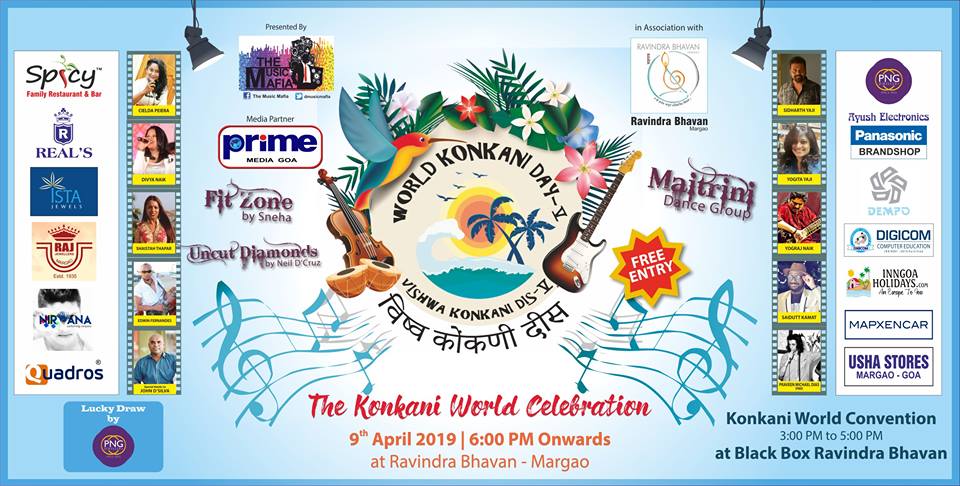 Have you read any of Damodar Mauzo's work? How did it make you feel? Share your experiences in the comments below.