Every day it becomes more and more important that women need to empower themselves. The atrocities that we are subject to every day or our lives make it an absolute necessity. Of course, while gathering together and holding rallies and marches work, this is a problem that needs to be addressed directly. Dialogues, talks are the way to go. This past weekend was all about empowering women through dialogue with one of India's well-known personalities, Ms. Sathya Saran.
Empowering women through dialogue on thought leadership, well being, self-care, and more
Ethel da Costa, Founder-CEO of Think Geek Media is the lady to thank for inviting Ms. Saran to Goa for the Knowledge is Power with EMPOWER initiative. Think Geek Media is a leader in the creative space of Media, Public Relations and loads more, and has offices in Goa as well as Mumbai. Ms. da Costa and her team invited Ms. Saran to Goa and gathered a diverse group of people from all over our fair state, creating the platform called EMPOWER to hold a dialogue on thought leadership, well being, self-care, and empowerment of the spirit.
Ms. Sathya Saran is a noted Indian journalist/author. She is the former editor of Femina and the current Consulting Editor, Harper Collins. Over this past weekend, amidst a series of book launches and a masterclass, Ms. Saran launched two new books, `Knot for Keeps' and `How to Look like Miss India.' It was a successful integration of leadership skills and thought empowerment through the Master Class on `Confidence is the key to Success.' This was held at the Goa Chamber of Commerce & Industry (GCCI) in Panjim.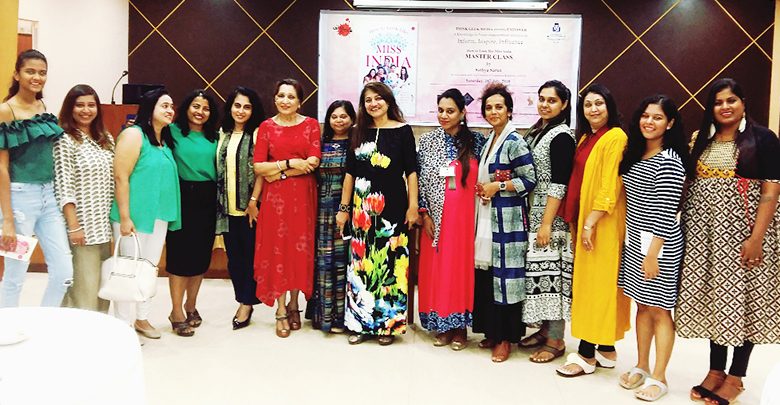 The entire event of empowering women was held with the support of Mr. Nitin Bandekar of 1930 Vasco. Additionally, EMPOWER also had the backing of Andores Resort & Spa, DIVA, Goa Chamber of Commerce & Industry, and Community partner – Go Womania. It was well attended by people from different fields and made for a delightful weekend.
Empowering women is the need of the hour
Mr. Nitin Bandekar of 1930 Vasco said, "It was interactive, informative and inspiring to meet Ms. Sathya Saran and enable audiences to meet and learn from her experiences. At 1930 Vasco, we would like to encourage initiatives that help in building or supporting our local communities."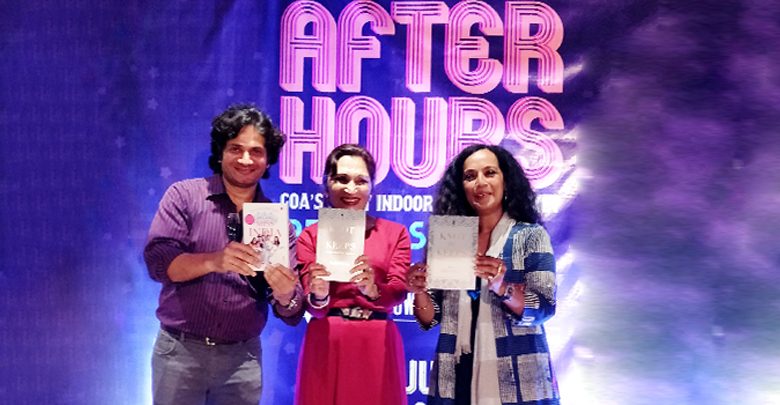 Andores Resort & Spa, Calangute was also proud to be associated with the EMPOWER initiative. General Manager, Mr. Joel Fernandes extended the hospitality brand's participation to support talent and community in interactive formats. "As Goa's new premier luxury destination, it was our privilege to play host to celebrated author, Ms. Sathya Saran, and have her interact with guests over her acclaimed book. Andores Resort & Spa aims to integrate Goa's perfect positioning as a lifestyle destination, and hopes to contribute to the State's local talent initiatives as and when opportunity arises."
The support of Go Womania, a group of women entrepreneurs who are all for empowering women also played a huge role in the EMPOWER platform. Founder, Siya Shaikh shared, "When women come together, incredible things happen. Meeting such a dignified personality like Sathya Saran was a wonderful experience for all of us. Go Womania is thankful to Ethel Da Costa for inviting her to Goa and our association with EMPOWER. We look forward to more such programmes in Goa."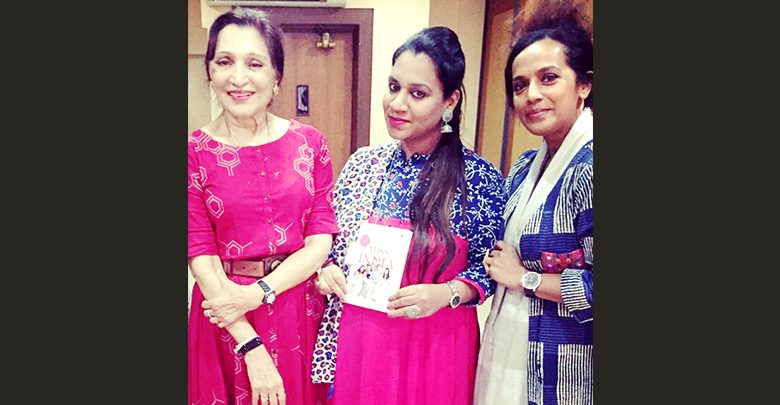 Ethel da Costa herself is a strong advocate of empowering women through various means. This award-winning Lifestyle Journalist and Media entrepreneur firmly believes that "Information is a powerful tool towards enabling empowerment in urban and rural India. It is the urgent need of the hour."
To keep the initiative of empowering women going, this is not the last that we will hear of such events. Think Geek Media aims to bring celebrated talent in Art, Film, Music, Literature, Women issues once a month to Goa and Mumbai. With this, the team hopes to create a shared environment for inspirational learning. Additionally, there are hopes to spearhead, inspire and encourage community leaders and corporate organizations to join hands and lead positive Change through action.
Information credit – Think Geek Media
ItsGoa/AUG/KDGP