With heavy rains lashing Goa for the past 48 hours, and with more to come, Goa appears to be sinking. On social media and various messaging apps, pictures and videos are being shared of the devastation that has rocked Goa since late Saturday night. The Indian Meteorological Department has issued an orange alert indicating that most parts of Goa will be affected by heavy rainfall till the 10th of August. Waterlogging has been witnessed across all major roads and highways leading to and from all major cities – Panjim, Mapusa, Vasco, and Margao. This has led to major flooding in Goa – the worst in recent history.
While flooding has been a major concern, most parts of Goa are also witnessing no electricity on account of trees that have fallen on electric cabling. Many main roads and in-roads have been blocked to trees that have fallen due to heavy winds. A report by news18 earlier today stated that 10 villagers from North Goa's Pilgao Village had to be rescued by the Disaster Management department last night, after they were left stranded in their houses, unable to leave due to severe flooding. In another report by Firstpost, 8 passenger buses were left stranded on the Goa-Karnataka border on account of low-lying areas being flooded after heavy downpour across the state.
Goa police have been deployed in full force across the state to attempt regulating traffic at various waterlogged junctions due to the flooding in Goa. Citizens have been advised to stay indoors. Below are pictures and videos that have been shared by users of the devastation; Goa's heaviest monsoon in recent history. In an update provided by Prudent media on Twitter, Chorla ghat has been closed because of a landslide. Supply of milk, vegetables, and other commodities from neighbouring states have been affected.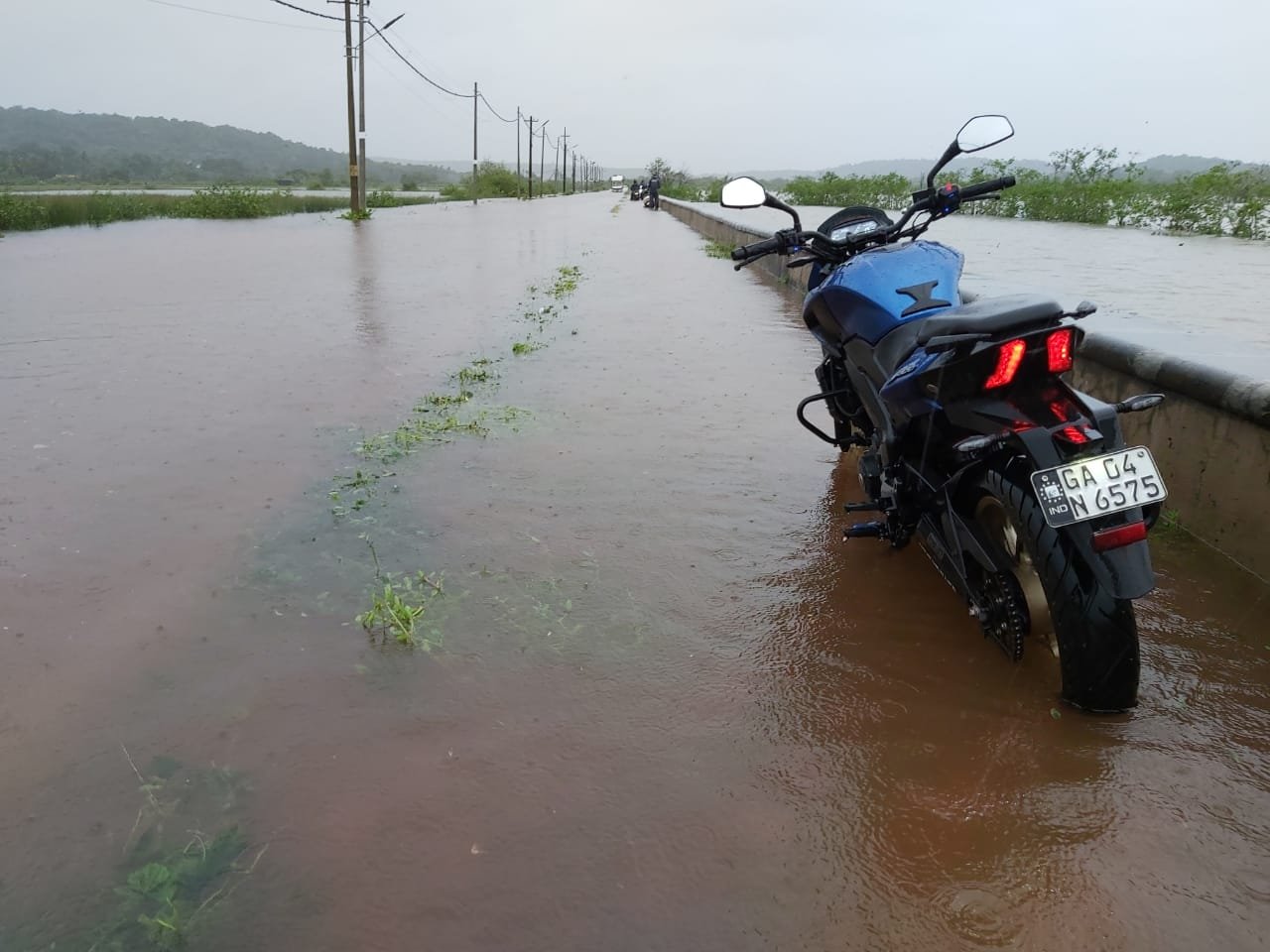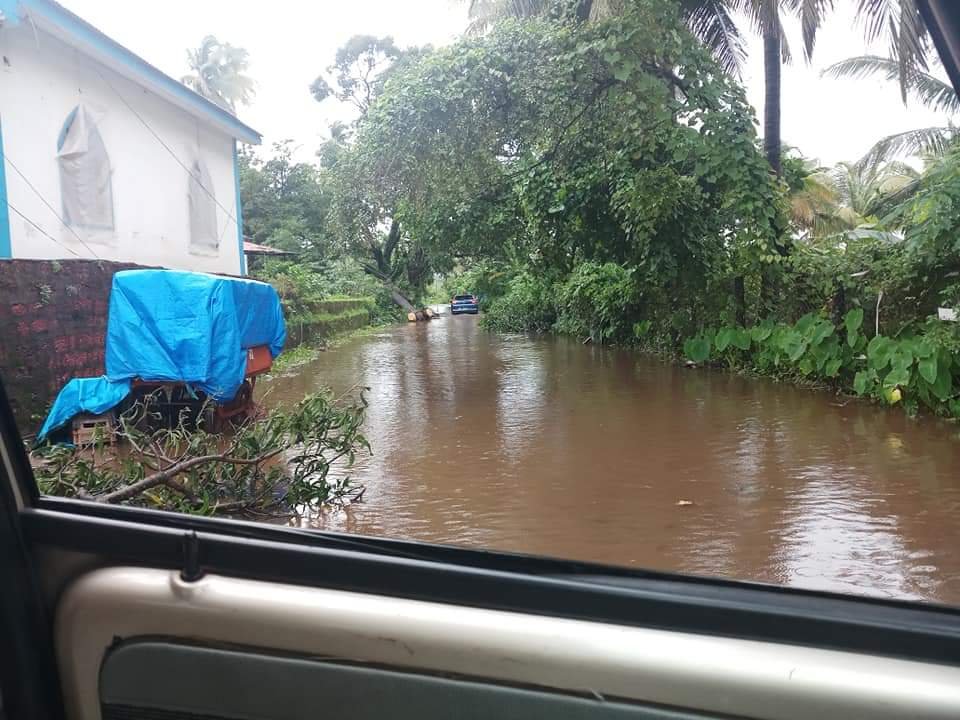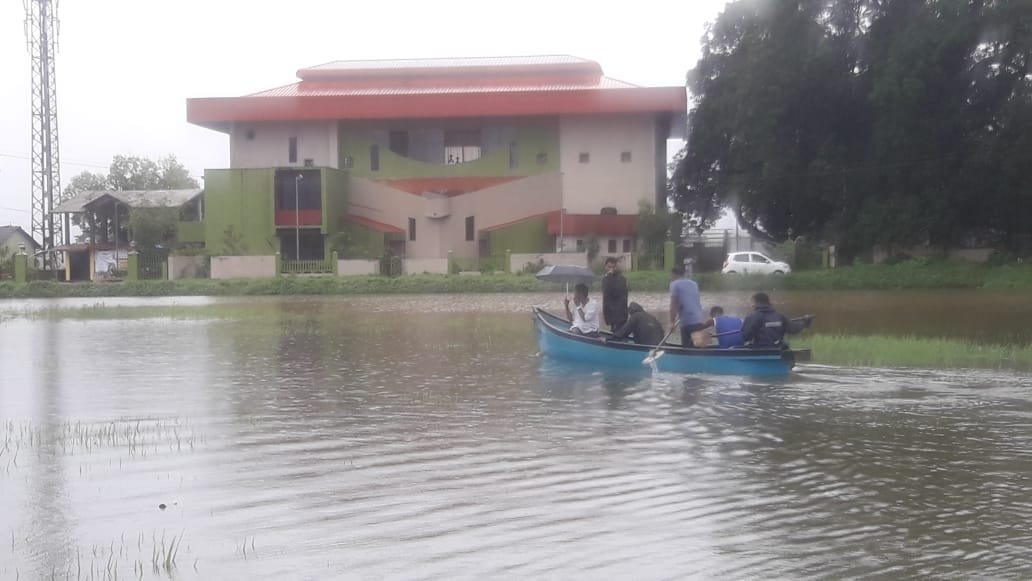 Video of flooding at the ferry wharf on Divar Island
Video of a tree collapsed opposite Sai Service, Porvorim, under the Atul Setu bridge.
Picture Credits: Credit for pictures and videos have been mentioned as and when available. Due to the viral nature of this media, most of the pictures that have been shared have been sent to us through various sources. If you are the originator of any of these pictures, please reach out to us so we can credit accordingly.
This is a developing story. Visit back for more updates as and when they are available. If you have pictures that you'd like to share of the flooding in Goa, tag us on Instagram @itsgoa_