By Anushree Edbor Fernandes
"Born and brought up in Mumbai and settled in Goa for the past 8+ years." At the age of 34, this statement gets me two broad reactions, both being at two extreme ends of the reaction spectrum. They are somewhat like this:
Reaction #1 – "Oh! It must be hard adjusting to the slow life here."
Reaction #2 – "Wow! You lucky girl, Goa is a dream come true!"
Reaction #2 is what suits me best. My mother being Goan, most of my summer vacations were spent in the houses of my family. Childhood memories were exciting times spent with my 'Maxen' (mother's sister), 'Timai' (Father's brother's wife), 'Mamaas' (mother's brothers), and cousins. Now imagine the opportunity of settling down in a place filled with only your best childhood memories!
Some thoughts as I sit sipping my evening 'Futi Chau' (sweet black tea) with a lovely crusty 'Kankon' (Goan bangle-shaped bread rather crusty and firm)…
Love and marriage brought me to Goa. Around 8 years back, when I packed up 26 years of my life in boxes and loaded it onto the 'Chota Hathi', my mind was in a tizzy; what would a Mumbaikar do in Goa?
Fast forward to my life now in Goa. The transition was not difficult at all. One of the main reasons being I shifted to Goa after marriage with a job in hand at a good organization. I had less than one week between shifting from Mumbai and starting my new job in Goa. If you are in the pursuit of a well-balanced life, Goa is the best place to be, provided you have a good job or business that keeps you engaged. Everything that Mumbai could offer me, Goa has it all, minus the hubbub of travel in the crowded local trains and traffic jams. Time poverty is what many metro city dwellers suffer from. In Goa, I am 'time rich' by several hours!
Here, time is spent on activities that may seem simple as compared to life in metro cities where one may not have the privilege of indulging in these simple pleasures of life, e.g. playing with my children in the evenings, going for a walk with my hubby, pursuing interests and hobbies, meeting interesting people. All this is possible even on workdays and not just on weekends.
My husband Clifford and I love to explore offbeat places and experience hidden gems of Goa along with our children. Though Goa is internationally known for its beaches, it is so much more than that! Some interesting experiences for me have been taking an early morning canoe ride in the cool backwaters as the birds chirp away, spotting nests of weaver birds, setting off for a 'clay walk' in the fields alongside the backwaters, and having 'Patal Bhaji' (a vegetable dish consisting of potato and peas in a thin gravy) and 'Pao' (Konkani for bread) prepared in a local home kitchen. Goa is filled with panoramic viewpoints for the setting Sun like the lush green island of Divar, which is just a ferry ride away, making for a romantic ride and a fun evening for the entire family. We are fortunate to have forts around Goa, which makes it an interesting activity for children to explore, filled with nooks and corners, letting their imagination come alive. Our favourite forts are Cabo De Rama, in South Goa, with its mesmerizing views, and Reis Magos Fort at Verem, North Goa, with its many stairways, including the Mario Miranda museum housed in its main hall.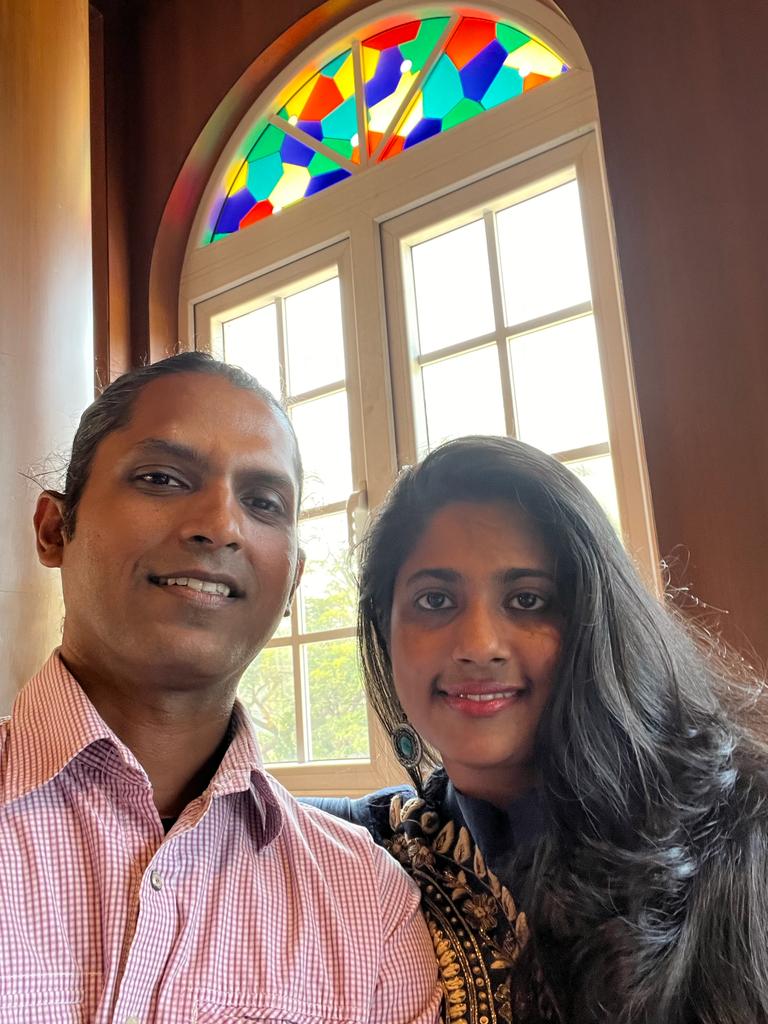 As parents, it is very easy for us to expose our children to nature and beauty. Our 10-year-old son Aryan still has a clear memory of holding starfishes in his little hands as a 3-year-old and filling his blue beach bucket with starfishes! As he gets older along with our little daughter Kiara who is now 5, Goa offers more engaging activities that keep them entertained like fishing by the streams of Socorro, a village in North Goa, flying handmade newspaper kites when there are strong winds at Siridao beach, and of course, building sand castles and collecting shells at off-beat beaches.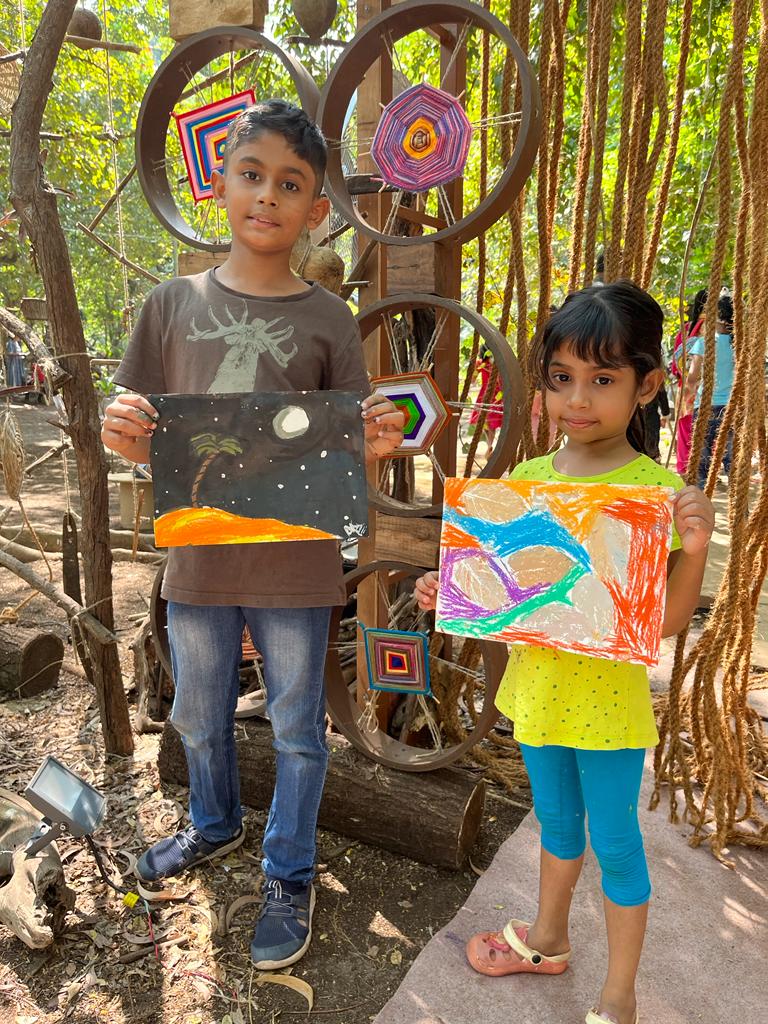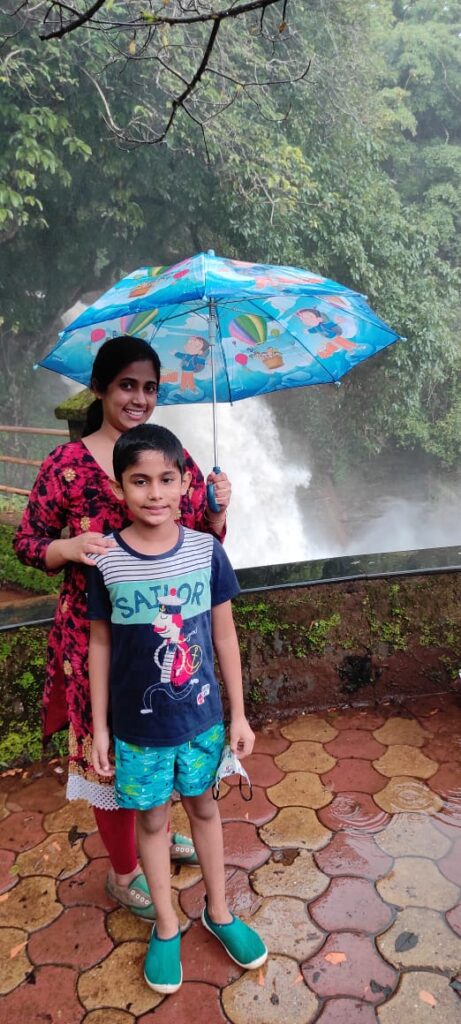 Did you know that Goa has a 'Central Excise Museum' right in the heart of Panjim? Did you know Adil Shah had a summer palace (used to be the Old Secretariat) in Panjim in the 16th century and that palace is the oldest building here? Well, I did not! While searching for something to do other than beaches, I came across these amazing historical sites in Goa. It was a valuable day, especially for my son at the Central Excise Museum as he discovered so many hidden and ancient treasures. Many of our weekends are also spent at the community library Bookworm, which is filled with exciting books for children and adults. The Government Central Library in Panaji is a go-to place to spend quality time as a family, followed by a walk along the walkway through the mangroves, which is the longest in India!
'Tiatrs' (Goan folk drama) are another favourite source of entertainment for us. It is simply an exciting experience to hear the band playing, the curtain opening, and artists acting out a well-written script. We attend many concerts by talented bands in Goa and weekend jam sessions by local musicians at music shops. This has helped my son get exposed to music. He is also learning to play the drums from one of Goa's best drum instructors!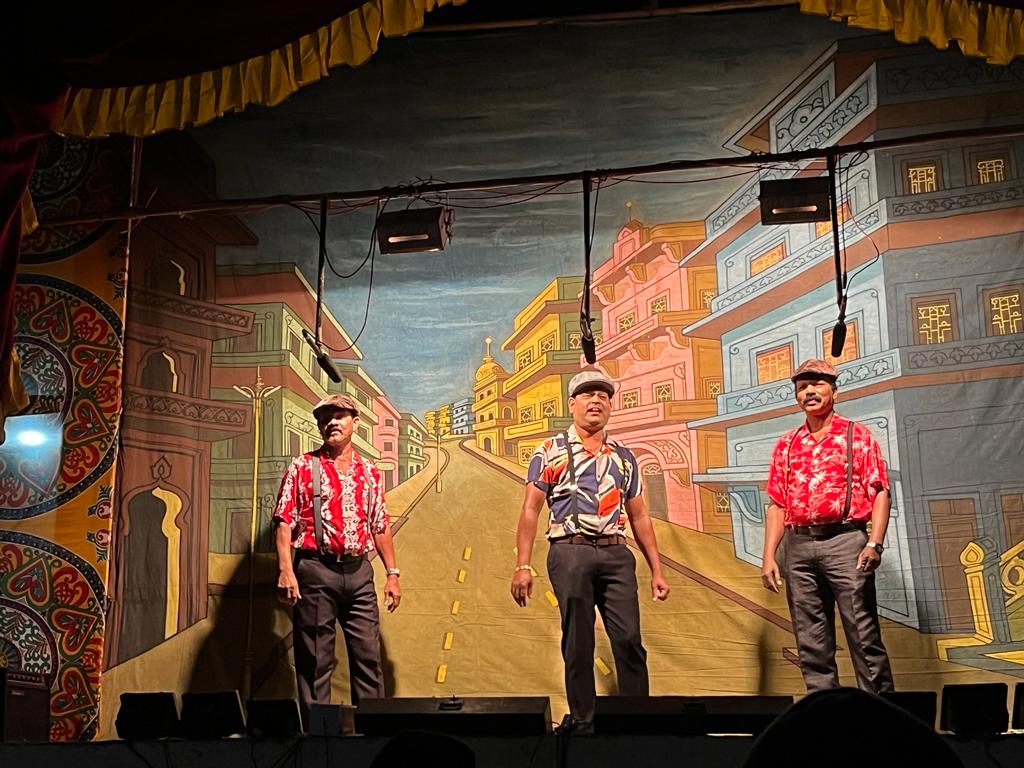 Goa is the destination for festivals like IFFI and Serendipity. The exposure to the world of international and Indian artists is tremendous. One of the most exciting moments I experienced in Goa was when I saw the legendary singer Lorna perform live, it was simply breathtaking! I also had the opportunity to attend a talk by one of India's most celebrated authors, Dr. Shashi Tharoor, and converse with him during the Q&A session at the Goa Heritage Festival organized by GHAG-Goa. On the other hand, local festivals like Bonderam on Divar Island and the various Church feasts feature highly talented local artists who showcase traditional Goan art and culinary skills. One engaging workshop we attended was about how to play the 'Ghumot' – a traditional Goan percussion instrument made with clay.
Goa is filled with stimulating experiences and interesting people we meet via these experiences! It is challenging to sum up everything in one article!
Now when I rewind to my life in Mumbai, my first thought is "What does a 'fast-paced life' in Mumbai mean?" A typical day in Mumbai for a working woman like me begins with a hurried breakfast, hopping into the first autorickshaw I spot, jumping into a Mumbai local, and reaching my workplace. The process goes into reverse as the sun sets with an addition of traffic jams in the evenings. The day just goes by in a jiffy. Time poverty is what one faces in a fast-paced life. The weekends bring along with them, interiors of malls, theatres, and some fine dining restaurants.
However, I was blessed to have a mother with the streak of an explorer. Together, we made time to discover the charms of old Bombay. The gullies of Crawford market are a treasure trove to get everything under the Sun. Bargaining with the street vendors at Colaba Causeway is a skill that comes in handy anywhere in the world. Trying out delicacies on Muhammed Ali Road, especially during the season of Ramzan is a gastronomic delight. The quaint Iranian restaurants serve their signature ice cream sodas which are something you just can't afford to miss.
Mumbai allowed me to experience world-class artists from versatile genres of Classical dance, Jazz bands, Indian fine arts, and so on, who showcased their talent at well-curated festivals like the Kala Ghoda festival. The exposure I received by attending plays like 'Sound of Music' performed by legendary theatre artists at the NCPA theatre is invaluable. I cannot forget the exhilarating live performance at Brabourne Stadium by the Symphony Orchestra led by world-class musician and conductor Zubin Mehta. Attending a highly charged cricket match between India and England at the Wankhede Stadium is a memory I simply cannot forget. I was fortunate to have worked with one of India's most well-known ad agencies, RK SWAMY BBDO which has its office space at Esplanade House. The iconic Esplanade House was one of the houses of the Late Mr. Jamshedji Tata. The ambience within still has the old-world charm with its high airy ceilings and huge windows.
Travelling in Mumbai locals every day had their own share of experiences which will need a separate article! A quick gist would be – striking up conversations with strangers who become 'train friends' when you see them every day as your fellow travellers on the same train. Vendors selling everything from a pin to women's undergarments! Working women shelling peas or cutting vegetables en route back home, making good of the long train journey. The legendary fights in the train which can give a good Hollywood action movie a run for its money are a common sight in the Mumbai locals. It is safe to say that Mumbai is exciting. "You can get the girl out of Mumbai, but not Mumbai out of the girl".