The 18th of June has a special meaning for the people of Goa. Goans' suppressed patriotic feelings burst into a mass revolution on this day in 1946, culminating in the independence of this section of our country on December 19, 1961.
'Goa Revolution Day' is celebrated on the 18th of June. The people of Goa stayed united in their fight for civil liberties against the repressive colonial control regime, led by Dr. Ram Manohar Lohia. It's an honour for me to join the people of Goa in honouring the Goans' incredible freedom struggle today. The Goans have long held communal cohesion in high regard. Their efforts have resulted in their exceptional prosperity since their independence.
In the city's centre, one of Panjim's most well-known roads may be found. Locals and tourists alike frequent 18th June Road, which features a range of stores known for their high-quality merchandise. Its history is well-known, as is that of most of Goa's major thoroughfares. Today, June 18th, the state honours a significant day, Goa Revolution Day. If it weren't for two courageous individuals, we wouldn't even have this day to celebrate.
The 18th of June, popularly known as Goa Revolution Day, will go down in Goa's history as a momentous date. On June 18, 1946, in Margao, Dr. Ram Manohar Lohia and Dr. Julio Menezes initiated a civil disobedience movement against Salazar's dictatorial authority. These two individuals were the driving forces behind a struggle to reclaim Goa's civil liberties, which had been taken away. They lit the flame of independence from Portuguese control at Margao on June 18, 1946, resulting in Goa's independence on December 19, 1961. How well do we know Dr. Ram Manohar Lohia and Dr. Julio Menezes, on the other hand?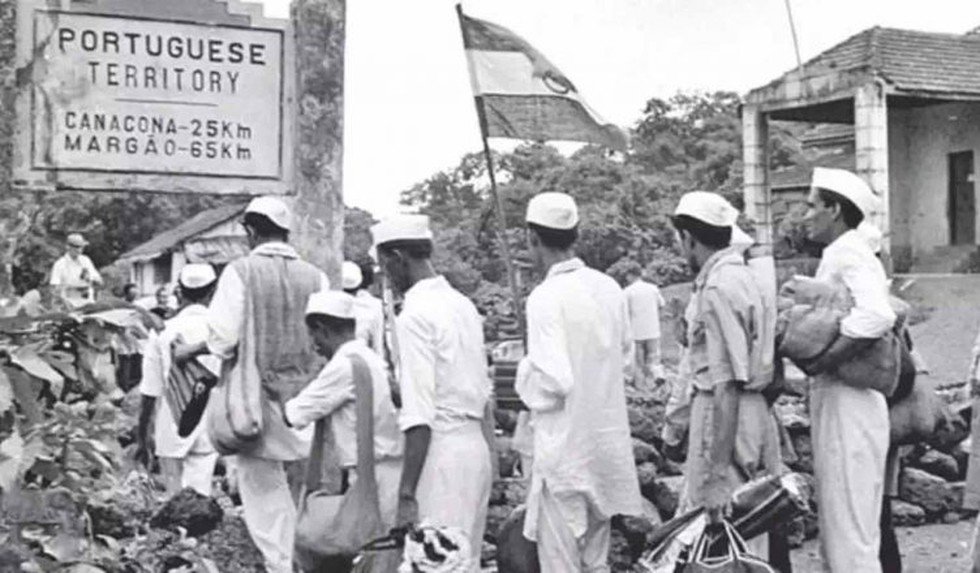 Dr Ram Manohar Lohia
Ram Manohar Lohia, a young man from Akbarpur in Uttar Pradesh, was working on a doctoral thesis at Berlin's Frederick William University on salt taxation in India, while Juliao Menezes, a young man from Goa, was studying medicine in the same city, far from his native village of Assolna, which is also known for its traditional salt pan industry.
They progressed from strangers to acquaintances to friends, and years later, they were tasked with launching a civil disobedience action on June 18, 1946, which has become known as Goa Revolution Day.
When Lohia landed in Goa on June 10, just a few days after being released from a British prison in Lahore, he had different ideas. He was unwell, and Menezes asked him to come to Goa to assist the already well-known independence fighter in his recovery.
During the Portuguese's first 400 years in Goa, there were roughly 40 revolts against them, the most recent being the revolt of the Ranes (a martial clan) of Sattari in 1912. Pratapsingh Rane, a member of the same dynasty, has served as Chief Minister of Goa six times. In 1910, the constitutional monarchy was replaced by a republican administration in Portugal. And it did give their Goan subjects some hope. Hope, as they say, allows us to believe that something greater is waiting for us, even if we don't know what it is.
Hiralal Lohia was a Marwari from the village of Akbarpur in the Uttar Pradesh district of Faizabad. Hiralal will soon spend more time in Bombay with fellow Marwaris nationalists than he will in his hometown. When his wife died, Ram Manohar Lohia was a tiny child who was raised by his grandmother in Akbarpur.
By the time he was eight years old, he had moved to Bombay with his father and began working alongside Hirala. When Bal Gangadhar Tilak died in August 1920, Ram Manohar Lohia, then 10 years old, organised a condolence meeting in his Bombay school.
Dr. Ram Manohar Lohia was born on March 23, 1910, in Akbarpur, in what is now Uttar Pradesh, India. He was born into a rich Vaishya family and was nurtured by his father after his mother died when he was two years old. He attended schools in Bombay (now Mumbai), Varanasi, and Calcutta before enrolling at Frederick William University (now Humboldt University of Berlin, Germany). He was such a good student that he earned financial aid as a PhD student studying National Economy as his major subject from 1929 to 1933.
The seeds of revolution that eventually freed Goa from Portuguese colonial control after 451 years were sowed in Berlin in the 1920s.
In the early twentieth century, Germany, like Britain, attracted Indian scholars. Soon after, Ram Manohar Lohia moved to Berlin to get his doctorate in economics with the intriguing topic of 'Salt and Satyagraha.' Soon after, a friend suggested that he meet with someone who was studying Dermatology at the same university. The purpose of the meeting was for this Doctor to provide him with some background information about the Salt trade. This was Dr Juliao Menezes, who had come from Assolna, a Goan village that was one of the largest salt producers in Portuguese India. British India had a monopoly on the manufacture of salt and its trade in Portuguese India at the time, thanks to the Anglo-Portuguese Treaty of 1878.
They kept in touch, and Lohia earned his doctorate before fleeing the city just as Hitler rose to power.
Around the same time, another Indian's family amassed funds to send him to England to study chemistry. Instead, he changed ships and sailed to Germany, the world's chemical leader at the time. He eventually married a Lithuanian Jewish socialist whom he met on a Berlin Lake. Then, within a few years, they introduced Okasa, a renowned German restorative tonic, to India. Khwaja Abdul Hamied received his seed cash for Cipla (Chemical, Industrial, and Pharmaceutical Laboratories) in 1935 in this manner.
After returning to India, he joined the Indian National Congress. He was also influenced by socialism, and in 1934 he founded the Congress Socialist Party. Lohia established the first international affairs department when he was elected to the All India Congress Committee in 1936.
As his position in Congress grew, so did the daily hardships that came with it. In May 1944, he was captured in Bombay and sent to the Lahore Fort Jail, where he remained until 1946. His health had deteriorated as a result of his long stint in prison, so an old Goan acquaintance invited him to recuperate in Goa.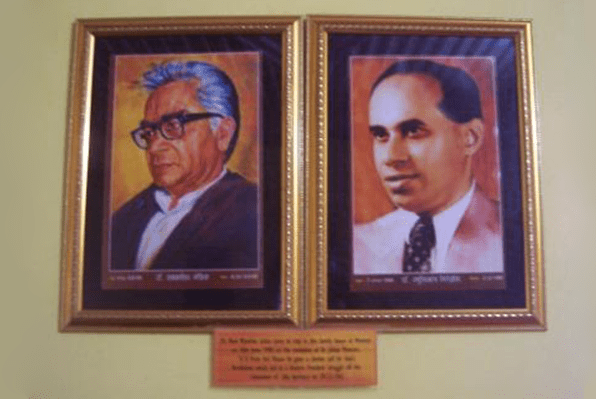 His arrival was quickly announced, and he received a steady stream of visitors and delegations. They recounted the bleak tales of Portuguese imperialism and mediaeval brutality. Civil freedoms were completely obliterated. Even wedding invitations could not be printed unless the police gave their permission first. They asked Dr. Lohia to lead the movement for Goa's independence. Dr. Lohia rapidly realised that the Congress had made a mistake by ignoring Goa's freedom. The Congress of India did not endorse the Goa National Congress, which was founded in 1928 by a Goan named Tristao B Cunha.
The globe is divided into two groups as a result of the crisis. Those who wait for someone else to fix the problem versus those who step in and repair it themselves. Dr. Lohia, on the other hand, decided to take matters into his own hands. As a result, he complied and spoke at Jagganlal Shah's mansion in Panaji on June 16, 1946, which was a big success. The Portuguese Governor was taken aback by this, as no meeting or public assembly could be organised without the government's consent. The success of this gathering prompted a follow-up meeting on June 18 in Madgaon. Thousands of people began to trek to Madgaon from all across the country. Dr. Lohia was detained by the police before he could speak at the conference. To avoid provoking the wrath of the then-Indian government, he was brought by Frontier Railway to Colem and pushed into Indian territory on June 19, 1946.
However, enormous demonstrations erupted across Goa over the next few days. All of this culminated in the commencement of the Civil Disobedience Movement in Goa, which was led by Dr. Ram Manohar Lohia. In Panjim, a road is named after this date.
With this story, there is an intriguing Bollywood connection.
Khwaja Ahmad Abbas is regarded as a pioneer of Indian parallel or neo-realistic cinema as a scriptwriter. His grandfather, Khwaja Gulam Abbas, was a leading figure in the 1857 Rebellion and the first victim of Panipat to be blown from a cannon's muzzle. As a result, when he decided to tell the story of Goa under Portuguese authority, he contributed his own perspective to the story
Saat Hindustani received Amitabh Bachchan the National Award for Most Promising Newcomer. While his role was named after his co-star and friend Anwar Ali, he once commented of the movie:
"It was the story of the battle for Goa's independence from the Portuguese. Abbas Saheb believed in our country's and Constitution's secular foundations, hence he cast all of his actors in parts that were diametrically opposed to their beliefs and regions. Utpal Dutt, a Bengali, played a Punjabi; Jalal, a Muslim, played a Hindu Maharashtrian; Anwar Ali, a Muslim, played a Hindu; Madhu (formerly Madhavan Nair), from the South, portrayed a Bengali commando; Pushi, a Muslim, played a Christian; and I was given the character of a Muslim to enact!"
After independence, it became his desire to deconstruct the Congress' grip on Indian politics, and he referred to Indira Gandhi as "gungi gudiya," or "stupid doll." However, he, like Ambedkar, failed to garner much traction during his lifetime. B.R. Ambedkar endeavoured to create a political platform for Dalits, whereas Rammanohar Lohia attempted the same for OBCs. Their success was limited; but, in the 1980s and 1990s, a new generation of caste-based parties founded by Kanshi Ram (and later led by Mayawati) and so-called Socialists Mulayam Singh Yadav's Samajwadi Party and Lalu Prasad Yadav's Rashtriya Janata Dal revived and expanded their ideals.
Lohia's presence in Goa, on the other hand, helped the Portuguese-controlled colony recover from the colonial curse.
While in Goa, Lohia became aware of the people' struggle under Portuguese Prime Minister Antonio Salazar's tyrannical rule. Lohia's answer was to organise the first nonviolent civil disobedience protest in Goa on June 18, 1946, in the central centre of Margao town in South Goa.
"You (Goans) are unable to build organisations. Even organisations for study, sports, or village uplift, not to mention political organisations like the Indian National Congress, require prior government approval and must work under strict police supervision. Even social and private events, not to mention political gatherings, require authorization and must be reported to the police," Lohia stated in his famous statement on the day.
Before Lohia performed the unimaginable, a Portuguese captain pulled out a handgun and levelled the weapon at a group of freedom fighters attempting to garland him.
"At this sight, Capt Miranda, with his Latin blood and excitement, drew his revolver and proudly aimed it at the unarmed civilian Goans approaching us with garlands in their hands." Lohia acted rapidly at this point. In his book 'Goa Freedom Struggle,' Menezes writes, "He got hold of the heroic captain's hand in which the weapon was held, commanded him to remain calm, brushed him aside, calmly proceeded to the place of assembly, and began to address the people."
Both Lohia and Menezes were sentenced to time in the Aguada prison for torching the civil disobedience spirit in Goa.
"At the Fortaleza da Aguada (Aguada jail), there were just two chambers at the end of a dark line of barracks that faced the sea. One had Lohia in it, and another had TB Cunha, one of Goa's most well-known philosophers and freedom fighters. "They were both in solitary prison," says Naguesh Karmali, a freedom fighter who was arrested during the conflict.
Lohia was released from prison and repatriated to British India after several days in solitary confinement.
Lohia's brief stay in Goa encouraged the resistance movement, and he was dubbed "The Lion of Aguada" by famed Goan poet Manohar Rai Sardesai during his time in the Aguada prison.
A life-size monument of Lohia is put up at the Aguada jail complex.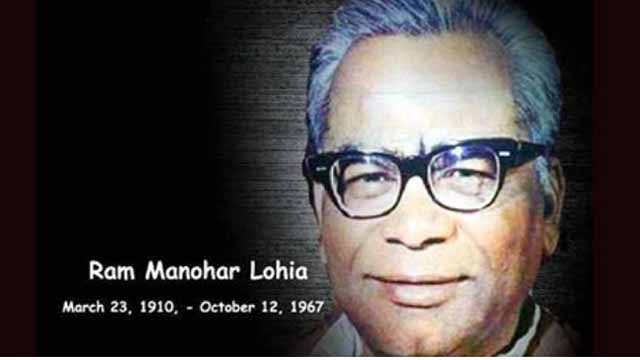 Dr Julião Menezes
While Dr Lohia wasn't a Goan, he fought for Goa's independence. But he wasn't the only one. Not much is heard or known about Dr Julião Menezes who was also an important part of Goa gaining freedom from the Portuguese.
Hailing from Assolna in South Goa, this son of the soil played a major part in Goa Revolution Day. He studied in Goa after which he went to Berlin in the 1920s and graduated in medicine. And Berlin was where he met Dr Lohia who was the then secretary of the Union. It was a friendship that would play a great part in Goa's history.
When Dr Menezes returned to Goa, he worked with the Clube de Assolna and tried spreading rationalist thinking and nationalist activities. But Goa was not ready for it, and he faced a lot of opposition. He then moved to Bombay in 1939 and founded the Gomantak Praja Mandal. Dr Menezes also started a bilingual weekly Gomantak (Konkani and English) in 1942.
Through it all, he and Dr Lohia stayed in contact and he even invited Dr Lohia to his home in Assolna to rest after a medical examination he performed on the former. Accepting the invitation, Dr Lohia came to Goa in 1946. It was during the visit that the two sat and discussed Goa's situation and made plans to turn things around.
Planning the civil disobedience movement
While recuperating at Dr Menezes's home, the two men made their plans to start the civil disobedience movement in Goa. They started with going against the ban on public meetings imposed by the Portuguese regime. It would be the first time anyone had started such a movement while the Portuguese ruled Goa. When people sharing the same sentiments came to know Dr Lohia was in Goa, Menezes's home was visited non-stop by people wanting to meet the two men.
In what was possibly the first public meeting, on June 15th, 1946, both gentlemen addressed a crowd in Panjim. While police were stationed at the meeting, they did not intervene or stop the gathering. Carried by this success, Drs. Lohia and Menezes then held one in Margao on the 18th of June, which would later become Goa Revolution Day. They were greeted by thousands, shouting, "Dr Lohia-ki Jai! Dr Julião Menezes-ki-Jai!". This time, however, the authorities did intervene and both were arrested and imprisoned at the Panjim jail.
The people had developed the courage to see things through
But the people that had gathered for the meeting had been given a taste of what could be. They refused to back down and the police could not get them to disperse nor to stop chanting slogans demanding the release of the two men.
Ultimately, both men were released that day but Dr Lohia was taken out of Goa and set free. Dr Menezes went back to Bombay and continued to make waves through his newspaper. He also published a book – Goa's Freedom Struggle (1947).
And it is thanks to them that 18th June became known as Goa Revolution Day and Goa finally regained her civil liberties. Yet, there is still no mention of Dr Julião Menezes today even though it can be said that the freedom movement began at his residence in Assolna.
Many places in Goa are named in such a way that the name itself gives rise to curiosity. One of these places is 18th June Road. Why is it named so? It's a question that puzzles many tourists and locals alike when they visit it. The area in the vicinity of the road serves as a prominent shopper's paradise for many domestic tourists. Located in the capital city of Panaji, like many other public places, the road was named after an important event.
The story behind 18th June Road
Dr Ram Manohar Lohia and Dr Julião Menezes were friends right from their college days and studied at the Berlin University. Their friendship continued even after graduating. Dr Menezes returned to Goa in 1938 and began preaching the message of freedom to his fellow Goans. While Dr Lohia became active in India's freedom struggle, it took a toll on his health.
1946
It was Dr Menezes who medically examined Dr Lohia and advised him to take rest. Dr Lohia arrived in Goa on August 10, 1946, upon the invitation of Dr Menezes. On hearing that Dr Lohia was staying at Dr Menezes' house in Assolna, Goan intellectuals and political activists began to gather there to discuss various issues pertaining to Goa's freedom struggle.
June 15 precursor to June 18
On June 15, 1946, Dr Julião Menezes and Dr Ram Manohar Lohia organised a public meeting in Panaji. The meeting was an act of civil disobedience. There was a ban on public meetings imposed by the then Portuguese government. However much to their surprise, this public meeting was tolerated by the colonial rulers.
June 18th
On 18th June, Dr Ram Manohar Lohia along with Dr Julião Menezes entered Margao square riding in a horse carriage. Thousands of people had gathered there to welcome them. The grand entrance is said to have been greeted with slogans such as "Dr Lohia-ki Jai! Dr Julião Menezes-ki-Jai!". The turnout was so huge that it became difficult for the police to handle. To avoid untoward incidents and any unrest, the duo, Dr Lohia and Dr Menezes were arrested.
The reaction of the public
This was unacceptable and people began to protest in large numbers. They demanded that Dr Lohia and Dr Menezes be released from prison. The police failed to disperse the crowd. This left the government with no choice but to release Dr Lohia and Dr Menezes. After his release, Dr Lohia was asked to leave Goa. As 18th June came to be known as the 'Revolution Day' in Goa, after its Liberation in 1961, in honour of the stalwarts responsible for this feat, the road was named 18th June road. This day is celebrated every year in Goa.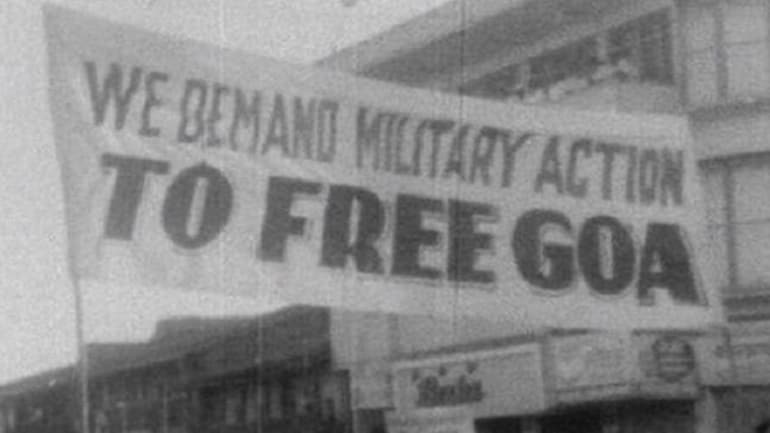 FAQs on Revolution Day
Who addressed the Goans on 18th June 1946?
Lohia and Menezes then held one in Margao on the 18th of June, which would later become Goa Revolution Day. They were greeted by thousands, shouting, "Dr Lohia-ki Jai! Dr Julião Menezes-ki-Jai!".
What is Goa Revolution Day also called as?
Kranti Din. 18th June has special significance for the people of Goa. It was on this day in the year 1946, the suppressed patriotic feelings of Goans had manifested into a mass revolution, which eventually saw the Liberation of this part of our country on 19th December, 1961. 18th June, we remember as the 'Goa Revolution Day
Why Goa Liberation Day?
Goa Liberation Day is observed on 19 December every year in India and it marks the day Indian armed forces freed Goa in 1961 following 450 years of Portuguese rule. The year 2021 marks the 60 years of Goa's independence
Who is known as Goa Gandhi?
Purushottam Kesava Kakodkar (18 May 1913 Curchorem – 2 May 1998, Delhi) was a prominent politician and social worker from Goa.
Who is the most known female freedom fighter of Goa?
Mitra Bir was a freedom fighter and educationist from Goa, who was sentenced to twelve years in jail at the age of 22 when the region was a Portuguese colony. She later opened schools for girls at Margao, Verem, Kakora and other locations in Goa, as well as centres for adult and vocational education for women.