Goa, with its bohemian charm and eclectic culture, is not only a haven for beach lovers and party enthusiasts but also a paradise for shopaholics. The state is renowned for its vibrant flea markets, where locals and tourists alike, can indulge in a unique shopping experience. These markets offer a kaleidoscope of colours, aromas, and flavours, showcasing an array of handicrafts, clothing, accessories, and local delights. In this article, we explore some of the popular flea markets in Goa, where you can discover hidden treasures and immerse yourself in the local culture.
1. Hilltop Flea Market, Vagator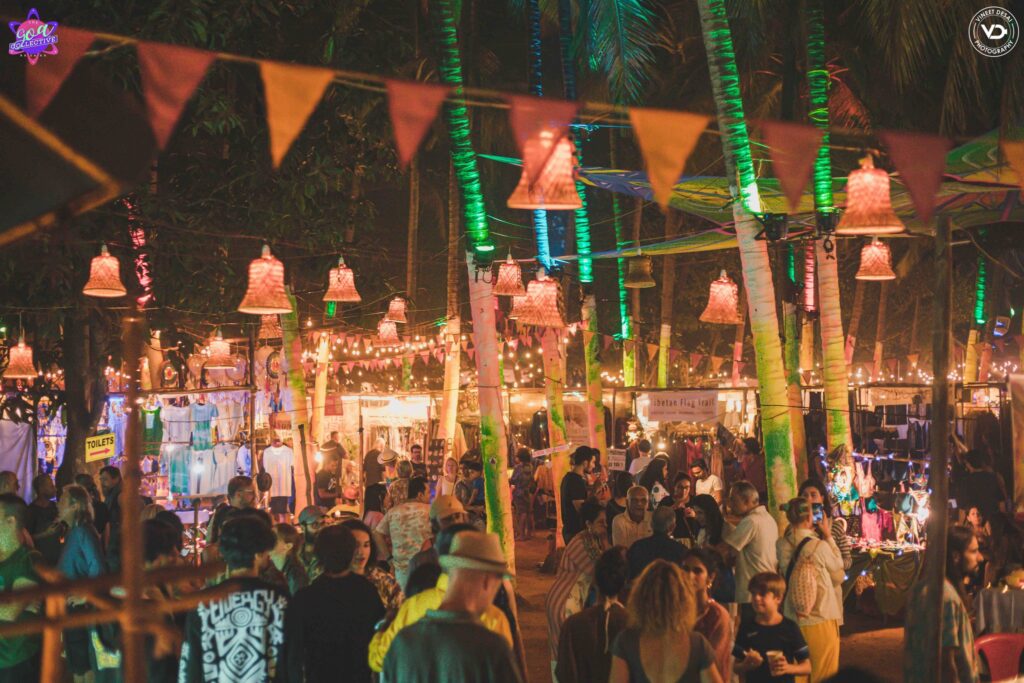 Nestled in the scenic village of Vagator in Goa, the Hilltop Flea Market is a captivating destination that combines the charm of a traditional flea market with the pulsating energy of Goa's vibrant nightlife. Held on Sundays, this market offers a diverse range of products that cater to every taste and preference. Clothing stalls showcase a fusion of contemporary and traditional styles, with tie-dye, batik prints, and flowing fabrics being popular choices. You can find an array of accessories, including beaded jewelry, boho-inspired bags, and leather sandals, adding a touch of Goa's bohemian charm to your wardrobe. Art lovers will appreciate the collection of paintings, sculptures, and handicrafts that showcase the local craftsmanship and creativity. Alongside the shopping stalls, you'll find a variety of food stalls and food trucks offering a delectable range of culinary delights. From Goan street food like mouthwatering seafood, spicy curries, and crispy fritters to international cuisines.
2. Saturday Night Market at Arpora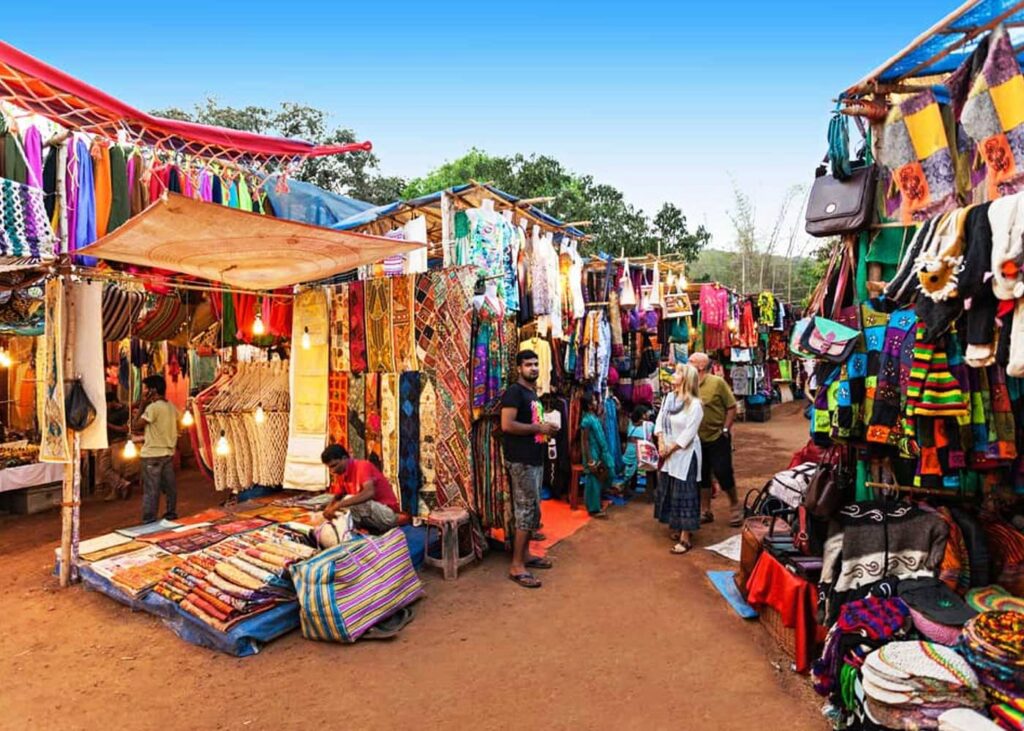 The Saturday Night Market at Arpora is a true shopaholic's delight. Open only during the tourist season, this market offers a sensory overload with its maze of stalls, live music, and mouthwatering food stalls. From fashionable clothing and accessories to handmade crafts and home décor items, you can find an eclectic mix of products here. The market also features live music stages, where local bands and international artists create an enchanting atmosphere.
3. Anjuna Flea Market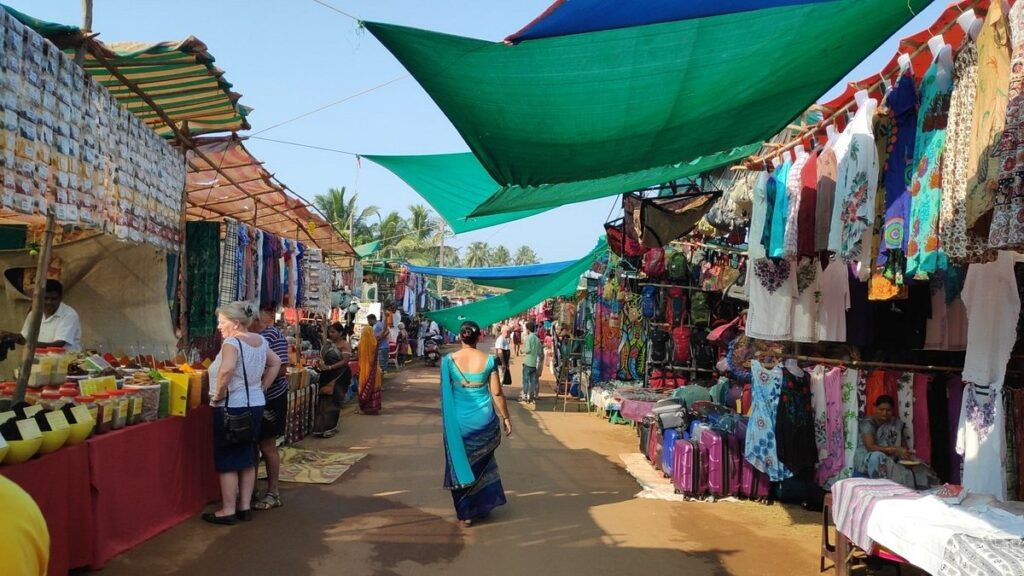 Nestled in the heart of Anjuna, the Anjuna Flea Market is an iconic shopping destination that has been captivating visitors for decades. Every Wednesday, this bustling market comes alive with a vibrant mix of stalls selling everything from colourful textiles and jewellery to handicrafts and souvenirs. Here, you can haggle with local vendors, discover unique bohemian fashion, and savour delectable street food. The market also hosts live music performances, creating a lively ambience that reflects the true spirit of Goa.
4. Mackie's Night Bazaar, Baga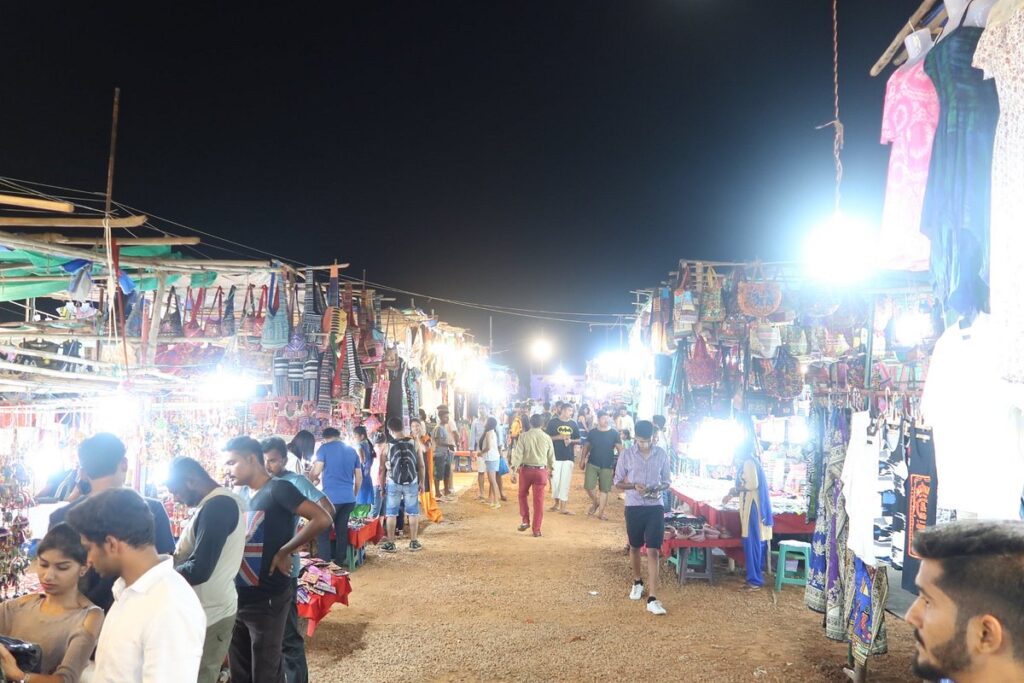 Located in the picturesque village of Baga, Mackie's Night Bazaar is a lively market that operates from November to April. This vibrant bazaar blends shopping, entertainment, and dining, making it a favourite among locals and tourists. With an extensive range of stalls offering clothing, accessories, handicrafts, and antiques, Mackie's provides a treasure trove for shoppers. The market also features live music performances, dance shows, and a dedicated food court where you can savour a variety of culinary delights.
Goa's popular flea markets are not just places to shop; they are vibrant cultural experiences that offer a delightful blend of colours, sounds, and tastes. Whether you're looking for trendy fashion, unique handicrafts, or delectable street food, these markets are a treasure trove of hidden gems waiting to be discovered. So, set aside a day or evening to immerse yourself in the lively ambience of Goa's flea markets, where you can shop, eat, and soak up the local culture all at once.
(Featured Image Credit: www.rawpixel.com on Freepik)