Candolim Beach's main entrance is finally set for a major makeover. Work on the 'Candolim Beach Promenade' beautification project has commenced. The six crore ambitious Project will give Candolim Beach a new lease of life or so it seems. The project will be carried out by a public-private partnership with large resorts to develop the promenade. Some resorts have reportedly agreed to fund the project as part of their corporate social responsibility (CSR).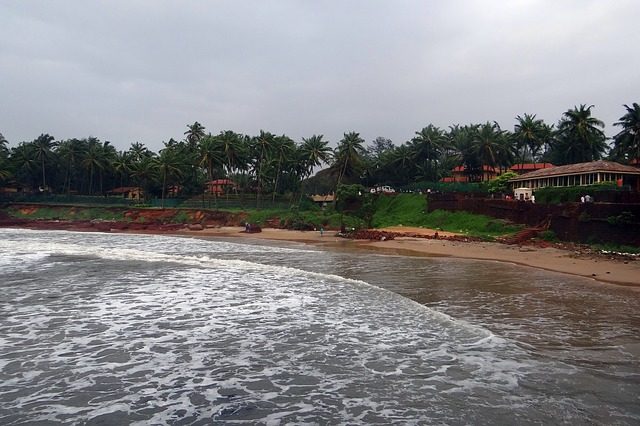 The foundation stone for the project was laid in June 2014 by former and current Chief Minister, Shri Manohar Parrikar.
According to MLA Michael Lobo :
"The whole area will have a new look by December. We're making a new pay-parking area, and next to that will be a children's park on 2,500 sqm of land with facilities for senior citizens. The toilets and changing rooms facility will also be ready shortly," Lobo told TOI.
MLA Michael Lobo said the Candolim beach promenade would include changing rooms, toilets, shower rooms, illumination of the area, a garbage segregation center and other facilities. He added that once the garbage plant is ready, garbage collection at the beach would take place every four hours. The toilet-cum-changing-room complex was a long-pending demand and will be the first such public facility on Candolim beach.
Approach road to be beautified
The approach road to the beach from the Candolim Village Panchayat  Ghar will have a well-lit pavement for pedestrians to walk on or evening strollers to sit on. Seniors will be provided with a sit out along the Promenade on the beach.
The Goa Government aims to make the beaches of Goa garbage free and tourist friendly. But according to a local resident, "We don`t want to become like Calangute. It`s better this way. If those low-budget domestic tourists start coming to Candolim, quality tourists will stop coming here," said Candolim resident Fermino Fernandes (NYOOZ report in July 2015).
Crores of rupees will be spent on the Governments ambitious beautification project. Will this solve Goa's problems or create new ones?
Information credit: ToI