Towards the end of December 2017, a young Goan man working in the UK was accused of sexual misconduct. As the initial story went, Francisco Pereira from Southall had chatted with and arranged to meet two 12-year-old girls. Furthermore, he was also believed to have sent them sexually explicit messages and images via text. He was eventually caught in a sting operation run by Wolf Pack Hunters UK, an initiative that takes down pedophiles in the UK. Learn more about the initial story here.
Arrested for sexual offenses towards minors
Following this exchange, Pereira insisted he was innocent and did not want to get in trouble. He is also reported to have said that the entire episode was a misunderstanding. Nonetheless, he was handed over to the authorities for his sexual misconduct.
Now, he has pleaded 'not guilty' to the offense.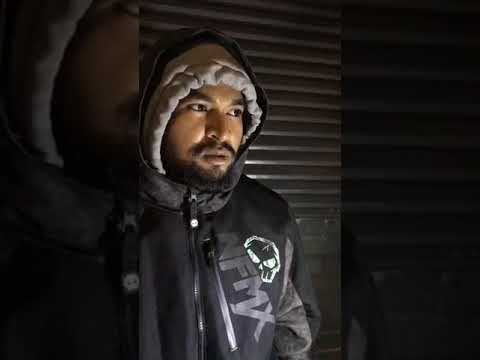 The case
Pereira, a warehouse operative at Heathrow, made his first appearance at Uxbridge Magistrates' Court on Tuesday. He was accompanied by three people; an uncle along with another Indian couple. The latter was said to be 'family' friends, there to assist in translating Pereira's words which were in Portuguese. Pereira is believed to have informed the court that he is a Portuguese national.
The court heard about Pereira's attempt to meet the girls on December 29, in the Borough of Ealing. This happened after he 'sexually groomed' the 12-year-olds via text. Knowing they were underage.
A casually dressed Francisco Pereira heard the charges brought against him for sexual misconduct and confidently pleaded, "not guilty".
The court clerk attempted to keep the identity of the girls quiet but prosecutor Arlene De Silva that "there were no 12-year-olds" involved at all. She said that the 12-year-old girls in question were actually two adults from an online vigilante group that was responsible for catching the accused. Pereira is believed to have chatted with and made plans to meet them. However, there were no girls and instead, Pereira was caught by members of Wolf Pack Hunters UK and handed over to the police.
Deputy district judge Shlomo Kreiman asked whether Pereira had a "long history" of chatting with the girls. Pereira's lawyer said the texting with the girls lasted "20 days max". However, the judge said that the matter was "too serious to be dealt with" at magistrates' court, and sent it to crown court for a jury trial.
Pereira was given unconditional bail and will reappear at Isleworth Crown Court on June 19.
Information credit – TOI
ItsGoa/MAY/KDGP