It's not easy moving to another country and making a new life for oneself. With such a move, come a whole new set of responsibilities like student visas, paying rent, working more than one job to send money home to the family that supported their dreams, and much more. Roanna Gonsalves' book, The Permanent Resident depicts all these and more, very cleverly in regard to Indians immigrating to Australia in this day and age. Filled with different stories, 16 to be precise, the book has now won the Multicultural NSW Award at the 2018 NSW Premier's Literary Awards.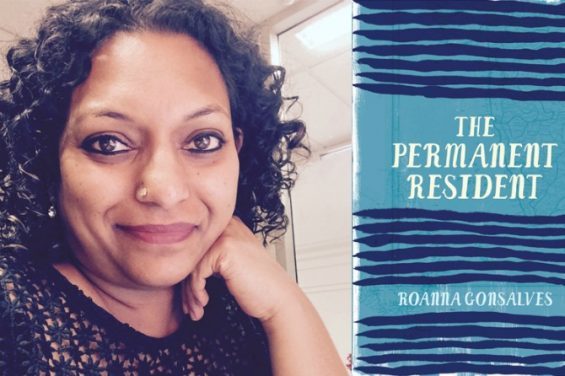 The Permanent Resident – a book worth reading

Roanna Gonsalves is an immigrant to Australia herself. She went there in 1998 as an international student and is a specialist in contemporary Indian literature. The 16 stories in The Permanent Resident tell of the different trials and tribulations faced by immigrants to the land down under.

It's a book that's not forgotten soon or easily. The stories in The Permanent Resident are not just personal but an equal mix of lightheartedness and darkness. Readers can identify with something from each story. The book is well-written and makes one truly understand the difficulties that people face when moving to a new country. Everything has humor, sadness,  satire and even irony. With so many positive reviews, it's no wonder that The Permanent Resident has won such a prestigious literary award. And of course, Goans can take the utmost pride in this since it's by a lady having the same roots as them.
The Permanent Resident wins the Multicultural NSW Award at the 2018 NSW Premier's Literary Awards
Ray Williams, the Minister for Multiculturalism Ray Williams presented Roanna Gonsalves with the award. Roanna also received $20,000 in prize money for her prolific writing and depiction of life for Indian immigrants to Australia.
Mr. Williams congratulated Ms. Gonsalves for her dedication to telling stories that educate and challenge us to understand each other better. "Literature can be a powerful means to highlight and express societal shifts," Mr. Williams said. "And it can be a compelling way to translate what is felt by those on the fringe to support greater change at the grassroots."
Ms. Gonsalves said it was an honor to be recognized by the NSW Government for her contribution to Australian literature.

"I look forward to continuing to reimagining what it means to be Australian in the 21st century, and to help ensure our literary landscape portrays stories of our multicultural reality," Ms. Gonsalves said.
Judges had over 600 entries in the awards programme this year. They observed that the stories represented "an important facet of what is not just a migrant experience, but what is really an Australian experience."

The award honors a creative work that deals with issues of multiculturalism, cultural diversity, or aspects of the Australian migration experience. It is available for sale on Amazon. Check it out. The reviews are great!
Information credit – The Indian Down Under
ItsGoa/MAY/KDGP