Located in the quiet and pristine village of Assagao which is also known as the valley of flowers is a beautiful restaurant called Reis Corner. Reis Corner commenced its operation in December 2021 and it specializes in Goan cuisine, particularly seafood. The motto of the restaurant is "to serve quality food in good quantities at reasonable prices".
The restaurant has 3 sections – a ground floor, a top floor and an AC section. They undertake party orders on request for a minimum of 50 persons and have also successfully organized a couple of them to date.
The Founders of Reis Corner
At the helm of affairs of Reis Corner Assagao are its managing partners Ivan Mendonca and Marcone Cordeiro. Reis Corner was initially started in Mapusa by Ivan. "We thought of starting the same brand in Assagao as well and it took us nearly 4 years to convert this idea into a reality", says Marcone. I have this ancestral piece of land in Assagao right in front of my home and decided that I could put the land to good use by starting a restaurant", he adds. Marcone manages the operations for the Assagao unit of Reis Corner. He is a true native of Goa. He had moved to Mumbai in the year 2004 to pursue his career. He worked as a credit manager for an American company and after 15 years of working, he decided to return back to Goa in the year 2018 to start something of his own.
Food and Drinks Offered
Although Reis Corner's strength lies in Goan seafood, they also serve North Indian, Chinese and continental dishes. They also serve Indian-made foreign liquor, beers, freshly pressed juices, and a wide range of cocktails and mocktails. Dishes which are very popular with customers at Reis Corner included tandoori tiger prawns, mackerel recheado, red snapper fried, chicken crispy (being the best seller) and fish thali.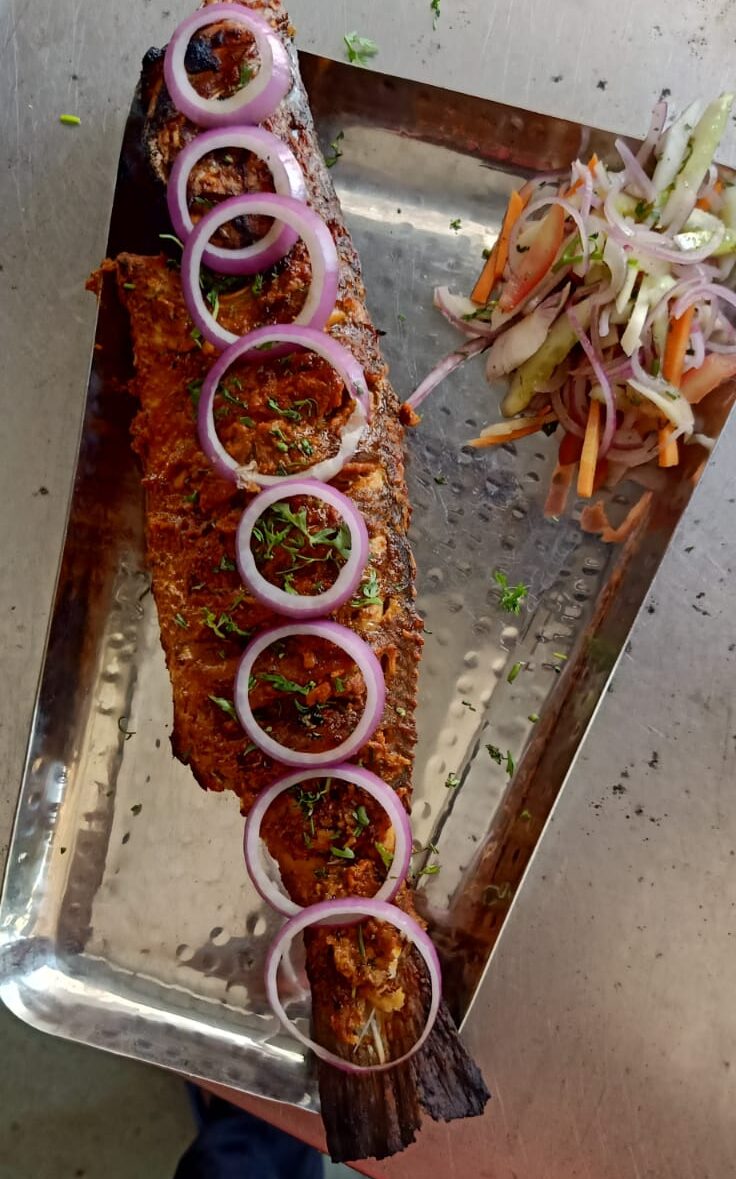 Public Response
Reis Corner got off to a slow start when it just started operations. This was because of the presence of well-established restaurants in the area which have been running for many years. "They serve as big competition for us", says Marcone. "However, within a month's time, things started to improve and we started getting a steady flow of customers". "This is because we value the customer's budget. We give them quality and quantity, and we do not overcharge them", he adds.
Challenges Faced and Future Plans
Marcone says that the high competition from other restaurants in the area is one of the biggest challenges he faces while running his restaurant. However, he is sure that Reis Corner is here to stay for years to come.
When asked about his future plans for the restaurant, Marcone said that he doesn't have any plans as of now. "However, we want to make the place look more attractive by giving it a more traditional look. So, in the future, we may do some interior design to make it look more appealing and attractive".
Message
Marcone says that the restaurant business is very competitive but one needs to learn how to survive. "There are a lot of restaurants around Reis Corner, but only a handful of them serve good food", he says. He urges people to try out the food offered at Reis Corner, at least once. He guarantees that once you try out the food, you would definitely want to visit Reis Corner again. "We pledge that our flavors to the food will never change and have not changed since the time Reis Corner started in Mapusa. "I hope to see some of the readers of this article at Reis Corner – Assagao very soon", he adds.