Goa is recognised not just as a fantastic beach location, but also as a region of joy, celebration, and festivities. If you've ever lived in Goa during the monsoons, you've undoubtedly heard about Sao Joao or San Joao. This celebration, which takes place at the start of the monsoon season, on June 24th, is one of the most important for the Catholic population in Goa. Because Goa was originally under Portuguese authority, there is a strong Christian influence there. Not only the Christian community, but all Goans, celebrate this cheerful and colourful celebration honouring Saint John the Baptist with tremendous pomp and vigour. Sao Joao is especially precious to newlyweds, new parents, and persons who have recently gotten married.
If the Monsoons in Goa is beautiful, it becomes even more memorable during the Feast of Sao Joao (Saint John the Baptist) which is celebrated uniquely in the rain-drenched villages of Goa on the 24th of June.
There is so much of song, dance and merriment, you can't help but get carried away with the heady spirit of the season. The music of the drums called the Ghumott and the percussion instrument called the Kansallem can be so enticing that you can't help but become one with all the joy surrounding you, you might even want to join the revellers and jump into a well with an ecstatic shout of "viva Sao Joao" as the villagers do. Or at least join in the mandos and other peppy dances happening along the riverfronts, wells, and ponds around.
Significance of Sao Joao
According to Christian scriptures, when Mary told his mother Elizabeth that she was expecting Jesus, St. John The Baptist jumped with delight in her womb. As a result, this celebration is also known since the Festival of Fertility, as young, expectant mothers bring offerings to God in the hopes of having a child. The leap into the well is thought to symbolise the womb, while the jump represents the pleasure and happiness associated with Jesus Christ's birth.
The Rituals
Every year on June 24th, during the monsoon, Goans commemorate John the Baptist by celebrating Sao Joao in Goa. During the periodic showers, the Sao Jao event draws family and friends together. It's an event where people leap into wells, rivers, pools, and other bodies of water with joy. The males are the ones who participate in the events during the festival, but many ladies do as well. Many locals can also be seen getting drunk on Feni and then yelling "Sao Joao…Viva Sao Joao" before jumping into wells, lakes, and ponds.
"Sao Joao has always been one of my favourite festivals growing up," says Noel Fernandes. A few of us would congregate near our chapel in the morning before going out to visit each and every house with the "Ghumot (local drum) and Kansallem (cymbals) and singing Mandos. Following the sound of the Mandos and drums, the gathering grew in size as passers-by and villages joined in. Villagers would be gracious enough to offer us beer, as well as seasonal fruits such as mangoes, jackfruits, pineapples, and, of course, traditional Goan patolleos, to keep our spirits high. We would never pass up the opportunity to leap into each and every well. This day would generally end about 3 or 4 p.m., and everything would be done.
"During my early days, in my hamlet Merces, I would observe a parade of people passing from one house to the next singing Mandos and crowning the locals with festive headgear," says Atanasio Monteiro, a well-known attorney from Goa. My family and I would burn paddy straws in the evening to signal the end of Sao Joao and celebrate the end of this wonderful holiday with food, wine, and music. Many people are unaware that on Sao Joao, sons-in-law from various houses would pay a visit to their in-laws and, after all the ceremonies, jump into the well in joy."

Several Goan villages, including Siolim, Assagao, Candolim, Calangute, Anjuna, and Chapora, celebrate Sao Joao with joy and devotion. The main event of the day, the "Sangodd" or boat parade, is eagerly anticipated by all. "My favourite memory of Sao Joao from Goa is when I was young, we had people from my village gathering in front of a well right in front of my house wearing colourful clothes and flowers crowns or copels, singing and dancing merrily," says Jerom Gomes, who is currently working as a chef at a prominent chain of hotels in the United Kingdom. Others would leap into the well, while others prayed for a better monsoon season.
This Sangodd's members would wear a uniform to distinguish themselves from other groups. Floating platforms created from two boats or banana trunks that are connected together and adorned with coconut palms may also be seen here. Young people can also show off their skills on Sao Joao by competing in numerous competitions throughout the day. Siolim is where you can get a true sense of the boats cruising along the river and the decoration competition.
The feast of Sao Joao has Biblical references
In the Gospel according to St. Luke, Elizabeth tells her cousin Mary (who came to visit her as soon as she heard of Elizabeth's pregnancy). "The child in my womb leapt for joy." This is perhaps the reason why local folk, during the Sao Joao feast, jump or leap into the wells with joyful shouts of Sao Joao! Sao Joao! It's a sight you will remember for ages to come.
Sasumai ponos dadla
Food and Feni is another integral part of the Sao Joao feast (else why call it a feast?). Newlywed brides carry baskets of fruit; Jackfruit, Pineapples and Bananas being the favourite.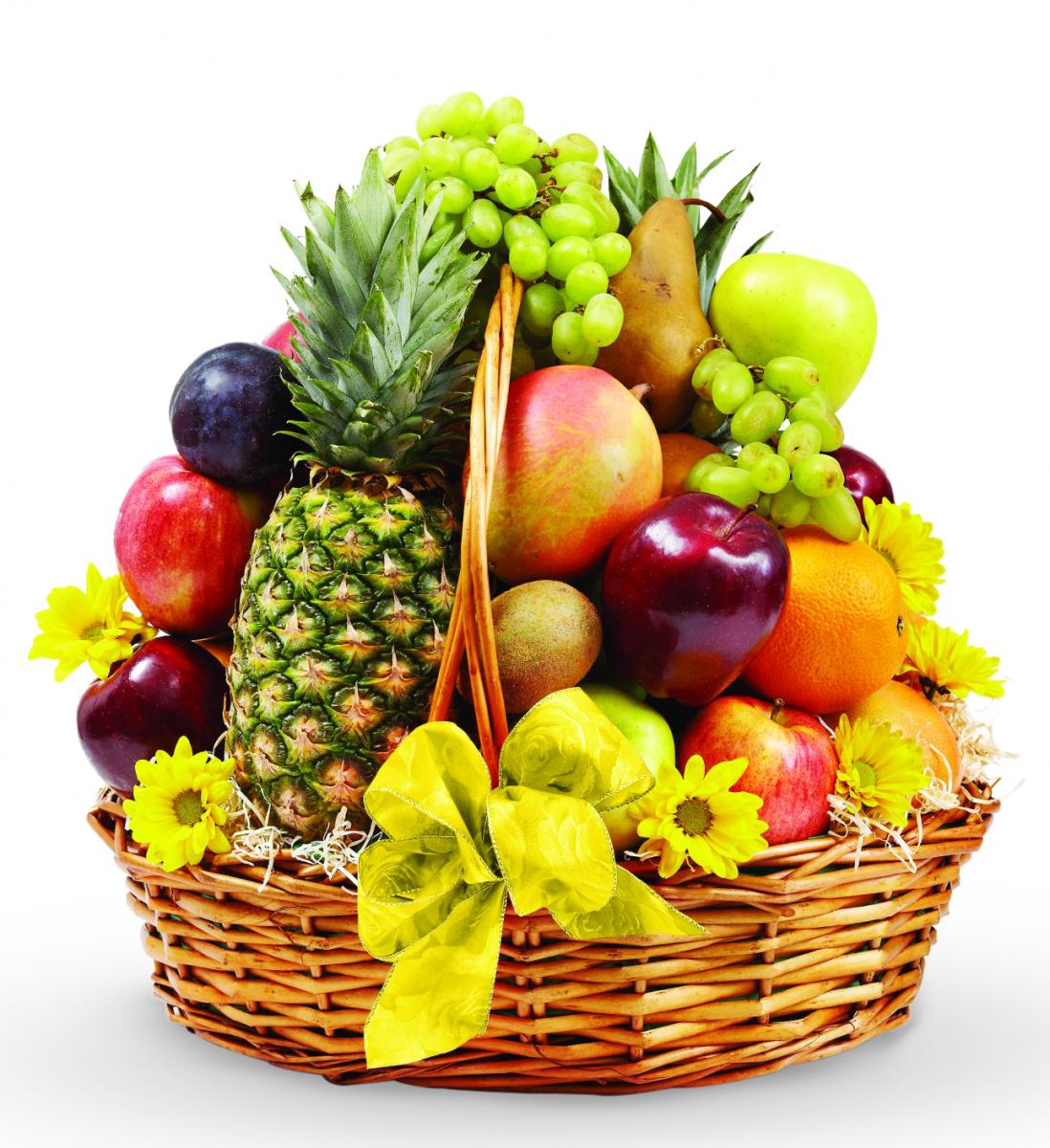 Pic: SodaHead
These gifts are presumably sent by the bride's mother to her sons-in-law who so consented to let her daughter spend some time with her mother back home and now has to return to her husband. One very popular song sung at this feast is called, 'Sasumai ponos dadla" which means, 'my mother-in-law has sent me a jackfruit'.
Another occasion for delicious 'Patoleo'
It's also common to find that Goan delicacy called Patoleo in the bride's basket. This is a sweet made with finely ground rice flour paste which is applied to fragrant leaves that can be as large as a banana leaf. The two sides of the leaf are stuck together after a yummy mixture of freshly scraped coconut and jaggery is filled in the centre – the whole leaf and the filling is then steam cooked in a large copper vessel. Sannaas – rice cakes, are another delicacy that finds its way into the newly married bride's basket. This special fondness for the son-in-law, at this feast, is a unique element of the feast of Sao Joao in Goa. Though the same feast is celebrated in Portugal, the fondness for the son-in-law is only in Goa.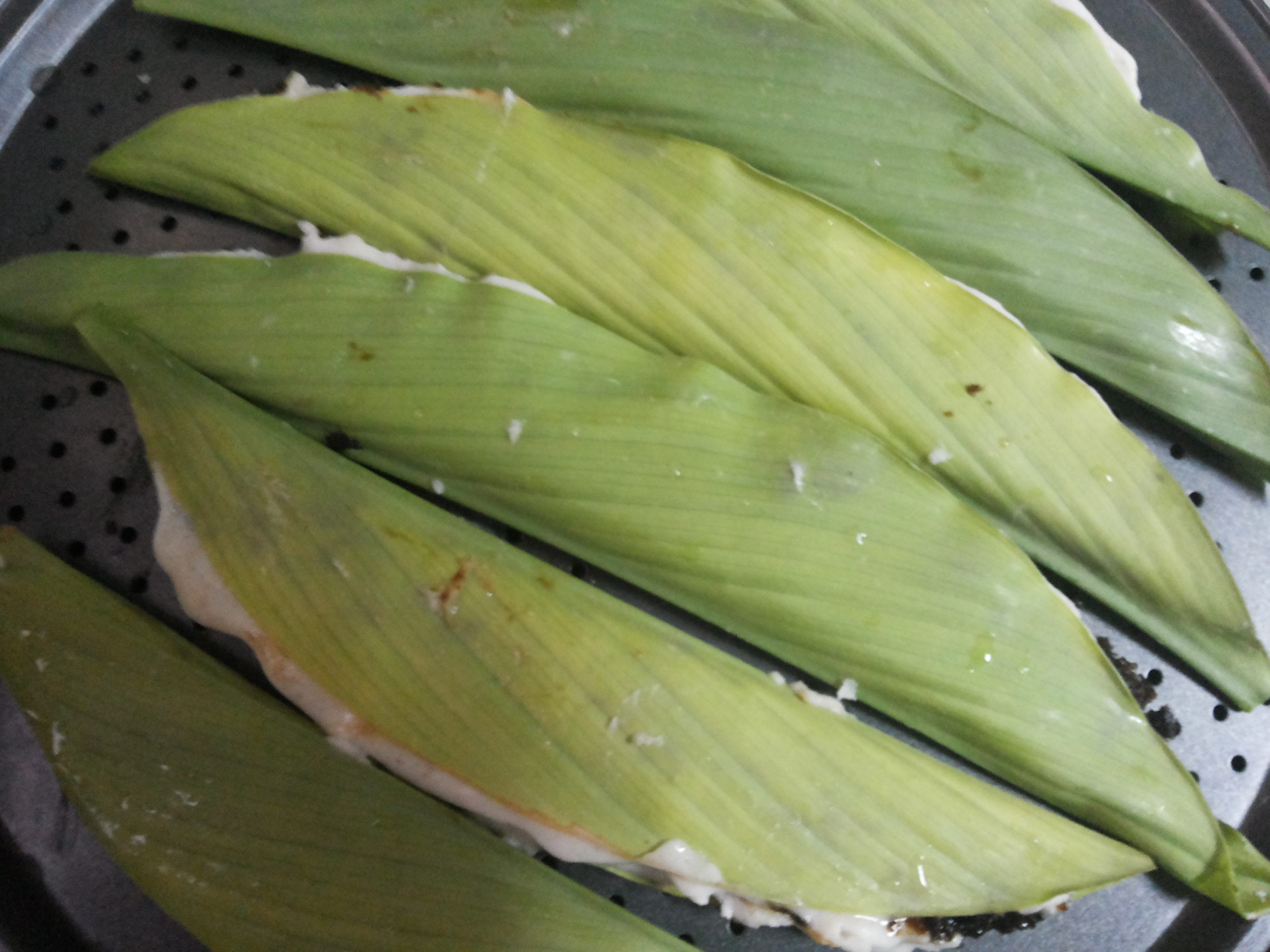 Pic: What's Goan On
Some historians say this is typical of Goa, a land where all religions can mix peacefully. The fondness for the son in law, according to these historians, is an adaption of a Hindu custom which is celebrated around the same time. There, the newlywed bride, missing her mother and family asks her husband to let her spend some time back home, and if the husband graciously agrees, then, when it's time for the bride to go back, his mother-in-law will shower her affection for him with large baskets of such delicious goodies.
The way Siolim celebrates Sao Joao blows the completion out of the water
Although there are many villages in Goa which celebrate this feast enthusiastically, one village which has been celebrating this feast for over 200 years now is the village of Siolim in North Goa.
The colourful, theme-based floats are another memorable part of this feast. Youth groups from the village around get together and prepare their floats based on special themes. Work starts several days in advance and in the creative hands and minds of these enthusiastic youth the boats take the form of dragons, sea creatures, and other mythical creatures, as they snake their way down the river, starting sometimes from as far away as the Chapora Creek entrance.
Pics: JoeGoaUk
The scenic Chapora river passes by the imposing Church of St. Anthony and through the village of Siolim. There is an open space just opposite the Church, on the banks of the river and this is the centre of all the fun activity during the San Jao feast.
Making a 'Sao Joao Kopel' is an art
Large crowds of revellers gather here dressed in very colourful headgear called "Kopel." Remember the olive leaf crowns of the Romans? Those crowns are no match for a 'Sao Joao Kopel.'
Pic Credit: Sonia Filinto | TrekEarth | My Wanderlust
The crowns worn at this feast are a sight to behold. They are made out of fresh flowers, fruit, and even vegetables, and they are strung together with organic thread. It is as if the revellers want to crown the Gods, who sent the beautiful rain that will now bring in fresh flowers and fruit and veggies which adorn their cheerful heads, with such joy and pride.
One can get really very creative and the results can be so outlandish and eye-catching even the peacocks that come out in this season might blush with amusement.
Goans love to celebrate feasts with absolute joy. After all ItsGoa, right?
International Celebrations of Sao Joao
Today's Sao Joao trend is to have a day-long celebration with friends and family, whether at home or in a resort near the pool. Despite the fact that many Goans have migrated to other countries, they continue to promote the Goan Sao Joao celebration and its traditions wherever they are. "In the Middle East, where I am, it is always the Goan associations preparing a fiesta on the occasion of Sao Joao with live music, Goan food vendors, and tonnes of fun," Aldrin Meneses says. It would primarily take place on a Friday afternoon, with a raffle, prizes, games, and plenty of dancing.
After moving to the United Kingdom, several Goans, including Jerom Gomes, have kept the Sao Joao tradition alive. "We were lucky last year since there was no nationwide obligatory lockdown imposed during the Sao Joao period," he recalls. Because there are no wells or natural springs for them to jump into, several Goan communities in the United Kingdom host pool parties. As a result, they frequently rent a venue or a tavern with easy access to a pool. They then embellish the pool area with flowers and other brightly coloured items. People sing and dance to Goan music and other traditional Goan folk songs while they are served Goan cuisine and alcohol.
Due to the ongoing pandemic, Sao Joao will be commemorated in many ways in Goa and globally in 2022. To keep the tradition alive, everyone is seeking for low-key events. "Last year there wasn't much of a celebration," Omkar Gaonkar says. Only a few people had congregated near the well because of the lockout. They had only followed out a few significant traditions. I am confident that prayers will vanquish the pandemic this year, and that we will be able to enjoy the event with zeal next year."
Cover Image Credit: Scroll.in