By Steve Antao
Meet Shara Naique, a young and enthusiastic Goan who is pursuing her passion for food blogging while also managing a full-time job.
Shara grew up in the village of Agacaim, Goa. Her immense love for food led her to create an Instagram food page during her first year of college. Noticing her craze for food, one of her friends planted the idea to start her own food page on Instagram. After churning this suggestion for a while, she finally decided to give it a try and that is how 'foodie_on.a_roll' was born.
Despite being entirely new in this field, Shara took the first step and created her account, 'foodie_on.a_roll'. She uploaded her first food picture in August 2018. From there on, there was no turning back. While pursuing her Integrated Master of Commerce (IMCOM) degree from S.S.Dempo College of Commerce and Economics, Shara continued to explore new eateries and posted about them on her Instagram page.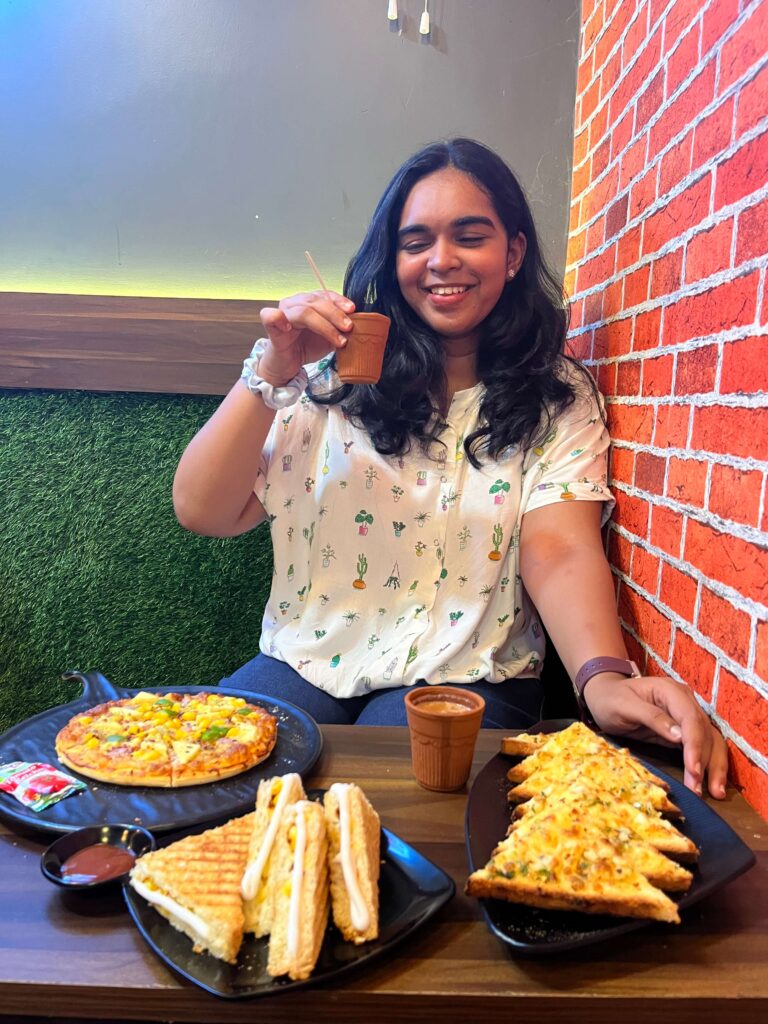 Starting a food blog while managing academics wasn't easy for her. However, she didn't let her passion for food blogging get in the way of her studies. Her family and friends were supportive while she embarked on this journey and later as her work gained recognition and popularity, they were thrilled with joy.
Shara's hardwork and dedication paid off when she got her first collaboration invite from a well known Asian restaurant, 'Yaki Zushi'. This collaboration paved the way for many other invites & collaborations with restaurants like Hilton, Goa Marriott, Novotel; Cafés like Cremeux, Pastry Cottage, Caravela, Marc Brown & brands like Nestle, Mog Asu, True Elements, Rasoda and many more. During the lockdown, she switched from review based content to cooking based content while also collaborating and promoting small businesses by home bakers & home chefs.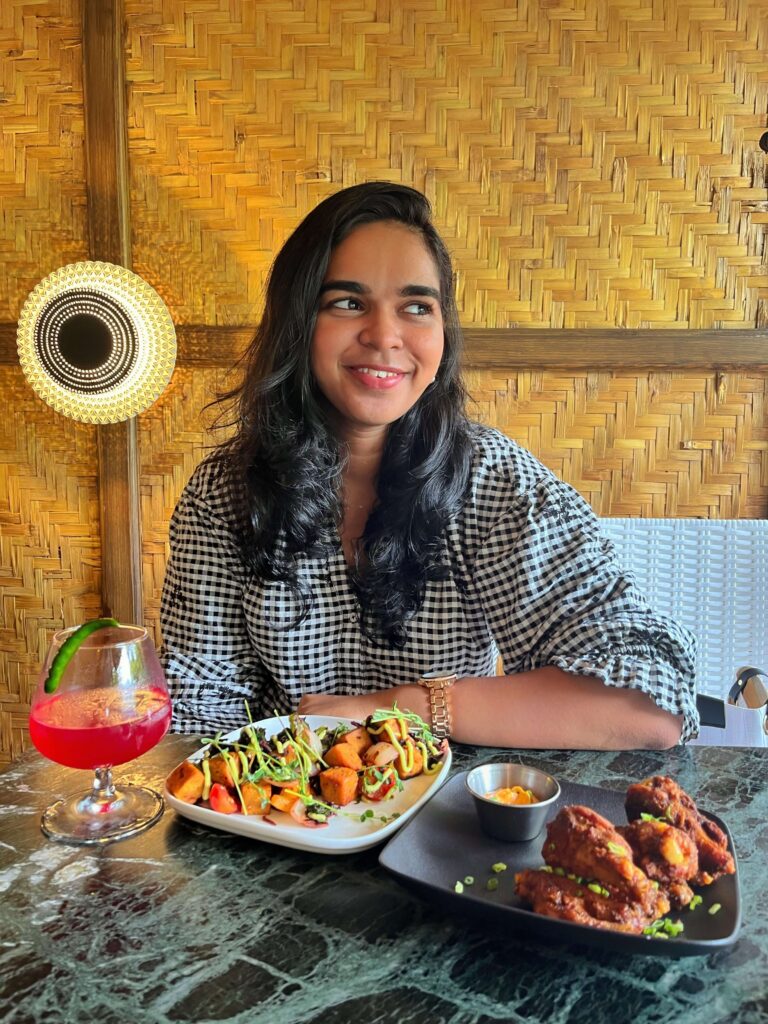 Currently, managing a full-time job whilst handling her food blog has been challenging for her. Time management has been a crucial aspect of her journey. From planning, scheduling, shooting, to editing content, she manages everything efficiently all by herself. However, she doesn't let the challenges stop her and hopes to pursue her passion for food blogging full-time in the near future.
To the youngsters out there, here is her personal mantra that she'd like to share from her experience, "Never doubt yourself. Be confident enough to take the first plunge, and then when you walk your way through, one fine day, you'll look back and realise how far you have come." The journey of Shara Naique shows that with dedication and passion, one can achieve their dreams, no matter how challenging the journey may be.