The growing stray cattle menace that plagues hundreds and thousands of people on a daily basis doesn't look like it's changing anytime soon. Thanks to a ban on slaughtering these animals for beef, they have pretty much taken up residence on every available road as far as the eye can see.
Last week, the Calangute panchayat came up with a plan to conduct a drive every fortnight to keep a check and impound all stray cattle found on the roads.
Accommodation for cattle?
The Calangute panchayat held a meeting recently to decide the fate of these bovine creatures. The meeting was attended by Calangute sarpanch Anthony Menezes, panchayat members, a doctor from the animal husbandry and veterinary departments, farmers who domesticate cattle and Calangute residents.
One solution offered during the meeting was microchipping the cattle in order to keep track of them via GPS and ensure that no harm came to them or others. The panchayat also promised the farmers that they would find temporary sheds to shelter the cattle until a more permanent solution could be found.
At the meeting, a local resident Neville Proenca said that as Calangute is a tourist area, the stray cattle feed on the garbage littered on the beach. Another resident urged farmers and residents to identify stray cattle and immediately report them to the panchayat.
Speaking to reporters after the meeting, the sarpanch said that Calangute will be the first village panchayat to get rid of the stray cattle menace. He also said that they are also in the process of identifying around 60,000 sqm of land to set up a cattle pound where the animals could be sheltered and provided with fodder.
Why aren't other areas attempting to get rid of the stray cattle menace?
The question that remains is, why only Calangute? There are stray cattle everywhere you look. They don't move out of the way even if one leans on the car horn. The bulls sometimes get into fights which means passersby and motorists have a high probability of getting badly injured.
I was on a road full of cattle last evening. They wouldn't move and worse still, there was just a tiny path that cars could pass on. The animals just continued to sit there and not budge even though one brave gentleman got out of his car to shoo them out of the way. This is just one incident but I am sure there are plenty more to come and ones that might not end as well.
And let's not forget the fact that they also roam the beaches of Goa. The very same beaches that tourists visit. How much fun is it to step in a dung patty every few feet? Or worry that something or someone could provoke them into charging all over the place and have them injure beachgoers? And they also eat the garbage that's left strewn over every available surface. Tha's definitely one of the worst things to happen to these animals.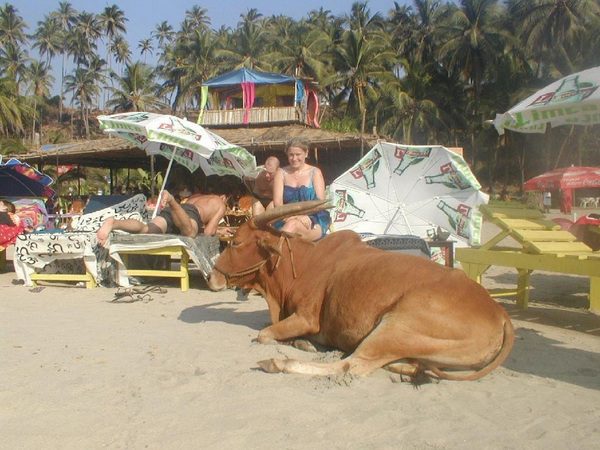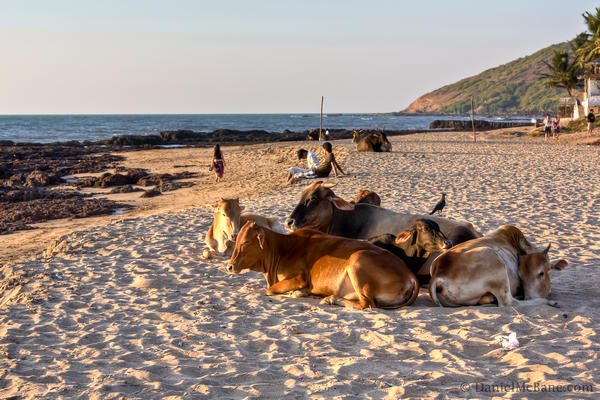 Therefore, why can't every other panchayat or equivalent government body make a decision to do the same as the Calangute panchayat and round up these bovines along with any other stray animals? It's clear that this is an issue that requires immediate tackling or it will be un-fixable.
Source – TOI
ItsGoa/NOV/KDGP