My friends and I are always on the look out for new places to party at on weekends. Panjim, being a really small place, has never had the sort of nightlife that exists in the Baga – Sinquerim belt in North Goa. Now just imagine the excitement and anticipation when we heard we were getting a new watering hole called Taverna Panjim Pub.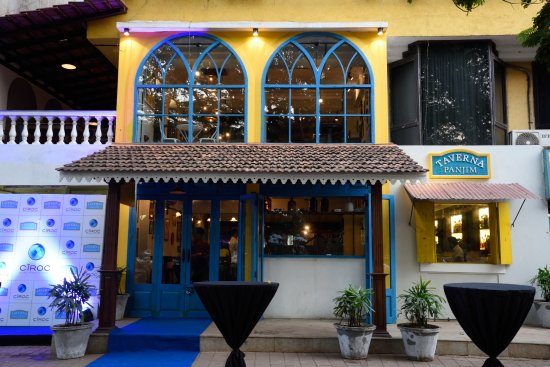 The décor is really nicely done even if the space is a bit cramped for the number of people that turn up for a drink or two or five. There was a night where yours truly spent the entire time wedged between the door and the old transistor radio and didn't move an inch due to the fact that the place was packed to the brim. However, that is a story to be saved for another time.
For the hungry, Taverna Panjim Pub serves tasty Goan cuisine such as Beef Chilly Fry, Goan Choris Pao, Salted Tongue, Olive Stir Fry and Goan Sausage Pulao just to name a few. The bar menu is quite extensive with a number of different alcohol types and brands ranging from reasonably priced to uber expensive. For the non-alcohol drinker, they do serve some mocktails as well as wines and that all time favorite, Sangria, loved by women everywhere.
Foot stomping musical entertainment rounds out the lively ambiance that is enjoyed by all at Taverna Panjim Pub.
Wednesday night, which hosts Karaoke night, is a definite hit with loads of people turning up to sing their hearts out (yours truly included…sometimes) or croak instead (either way it's still fun).
Then there are Friday and Saturday nights or the Weekend (read Party nights) which are also well attended. Personally, am more of a Friday or Saturday night fan and of late have been heading there more on Friday nights. The DJ music by the much famed DJ Navin is excellent and there is always someone known around to hang out with since the place is always crawling with people till the wee hours of the morning.
Saturday nights are also well attended and there is DJ music with the added twist of Videotheque (videos to go along with the DJ music) or maybe live music by one of the many talented local bands from Goa. I've been at quite a few Saturday nights as well and while the scene is essentially the same as a Friday night, the crowd sometimes changes. There's always someone known around though.
So what are you waiting for? Head on to Taverna Panjim Pub and go crazy with your friends. Click a pic or 5 and upload those to their unofficial page on Facebook.
Link: https://www.facebook.com/pages/Taverna-Panjim/132703437261232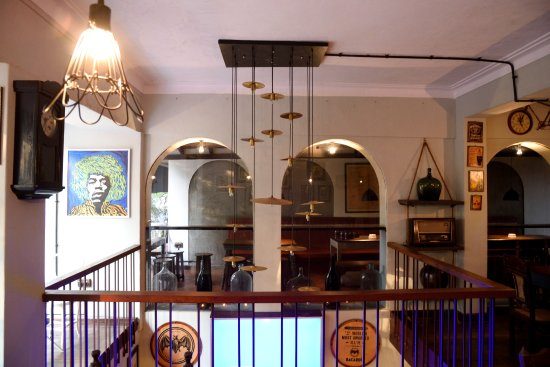 Other information about Taverna Panjim Pub:
Address: Pinto Arcade, Opposite Panjim Gymkhana, Campal, Panjim, Goa – 403001
Contact: 9049630982
Open: 7 days a week – 7 pm – 2 am
Cuisine: Goan and the average cost of a meal for 2 are approx. INR 1000 inclusive of alcohol. Taxes would be extra as per current applicable tax and could even change at any given time.