If a casual drink and a bite to eat, in an unobtrusive, but chic ambience, is what you seek, head to The Banyan at Taj Resort & Convention Centre, Goa. You'll not only be able to enjoy a roster of impressive cocktails, but, there's a mighty selection of comfort food and light bites, to choose from. Aptly termed as an 'Eat-Bar', this tastefully designed space caters to gourmands and cocktail aficionados alike.
Merging seamlessly with the grand lobby of the resort, yet, with a distinct identity of its own, the understated elegance in the ambience, which permeates to the design and décor, is hard-to-miss. The subtle hints of greenery at the entrance and in the seating area, adds to the tropical vibe.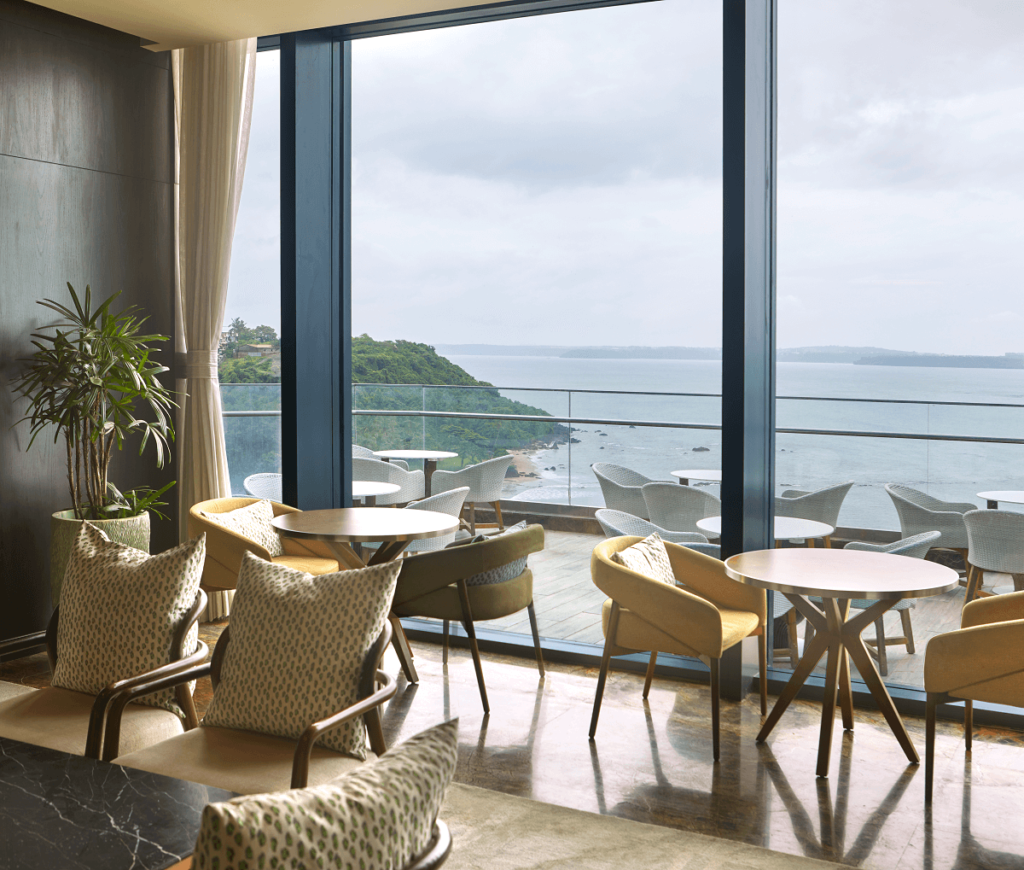 The muted colour scheme juxtaposed with bold elements read – lighting and the striking brown flooring, enhances the appeal.
The comfortable seating spread over an indoor area at two levels and an outdoor section, exudes a rustic charm. Whether one settles into the comfy indoors spaces or grabs a perch on the outdoor terrace with a stunning view, one is sure to have an unmatched experience.
Aside from the aesthetics, one can expect inventive drinks that have interesting names, based on the banyan species from across India. From a Benghalensis – Tequila, campari, orange juice, Himalayan pink salt to a Microcarpa – Vodka, coconut, lychee, lemongrass, kaffir lime, red chilli; flavours and innovations reign supreme, the alluring presentation notwithstanding.
The sleek bar here, albeit not a sprawling one, is inarguably a highlight – well-stocked and spirited, quite literally. Dotted with seats, it is a fun and interactive place to be in. The offerings include a wide array of domestic and international labels – wines, spirits, beers and non-alcoholic drinks, enough to keep one going.
Begin your afternoon, sipping on a Merlot and noshing on a Seafood Balchao Flatbread or Kuzhi Paniyaram Skewers. Watch the bar transform into a bustling spot, as guests throng, sitting around it, sipping their favourite handcrafted beverage, while the bartender adroitly mixes the cocktails, with a dash of playfulness.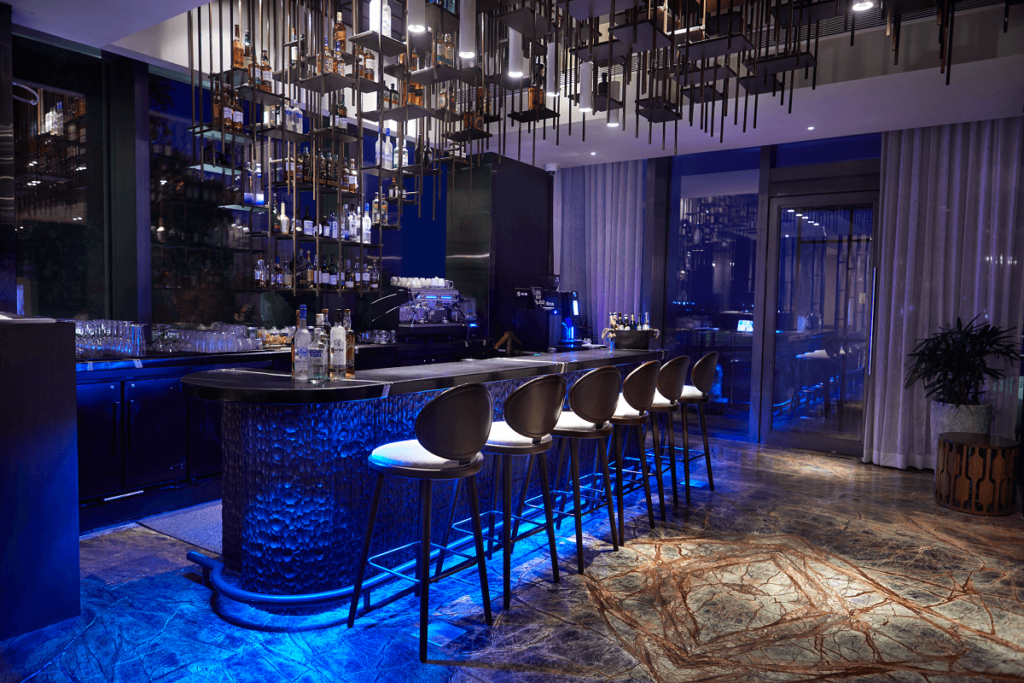 Comfort food from across the globe and India, makes for an interesting menu and the selection is truly irresistible. For lighter bites and small plate options, to start with, there is Mumbai Sev Puri, Corn and Cheese Rissois and Lamb Sheekh Kebabs – something to cater to every discerning palate.
The food options are eclectic and one can enjoy a wholesome dish – Anda Paratha with Dal Makhni, Raita and Pickle. The Shiitake, White Cheddar, Caramelized Onion on Sourdough Boule, is deeply satisfying, as it teases your taste buds with a melee of flavours and textures. The Bahmi Goreng, Chicken and Prawns, proves to be a hearty bowl and carnivores can also relish their Spaghetti Carbonara with bacon crisps.
Vegetarians are spoilt for choice too. The Curried Singapore Rice Noodles with vegetables is a satiating meal, as is the robust Nizam's Paneer Alu Roll. Opt for the healthy salad bowls, if one is too conscious of calories.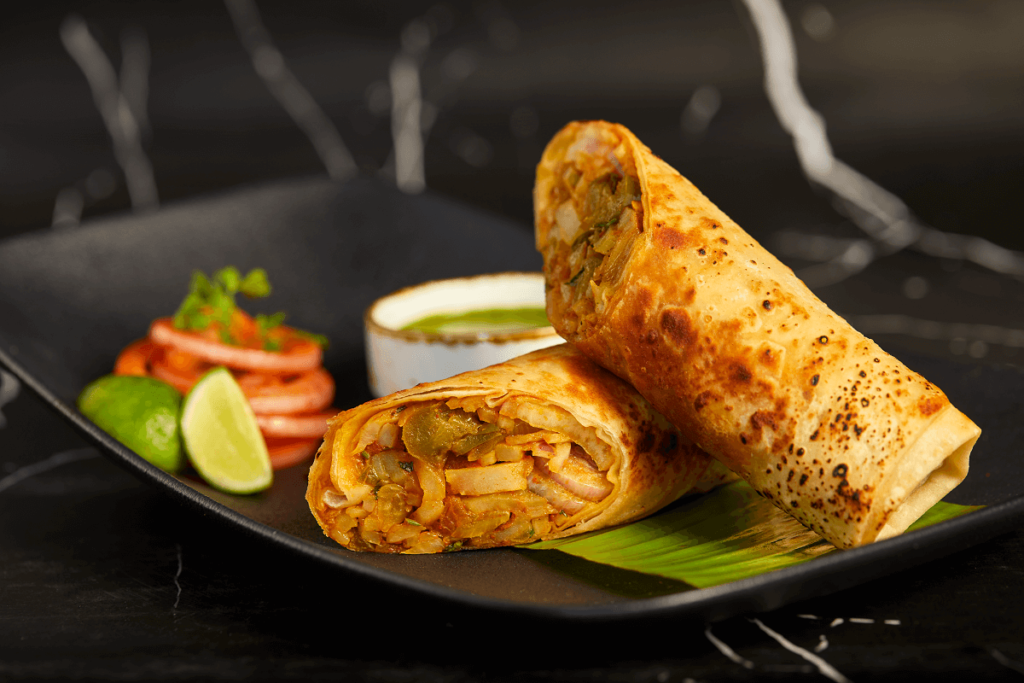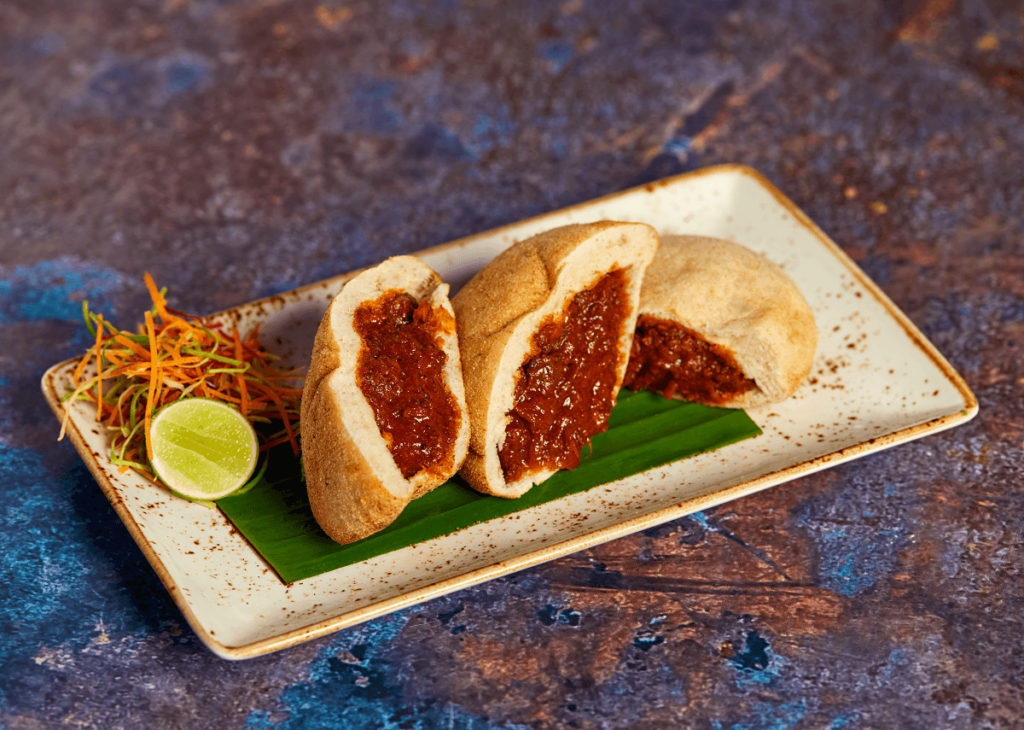 The grand finale are the decadent desserts and there is enough and more, to choose from. Perhaps a Kulfi Falooda, Crème Brulee or a Goan Dessert Platter? The creamy and dense New York Style Cheesecake, is what dreams are made of and is bound to delight those with a sweet tooth. Each enticing dessert, is artistically presented.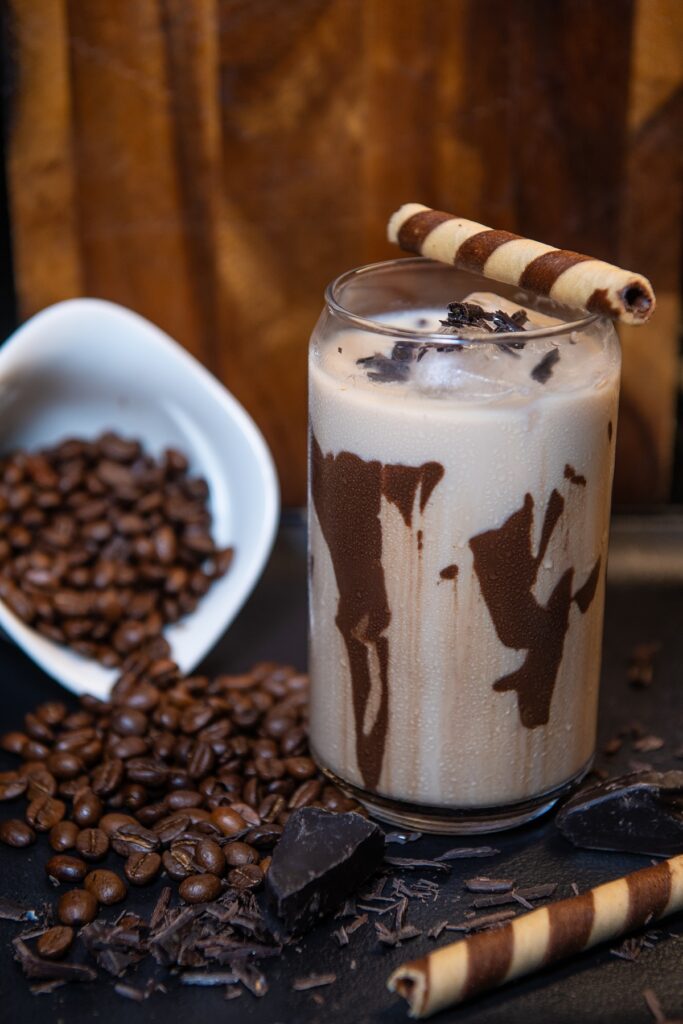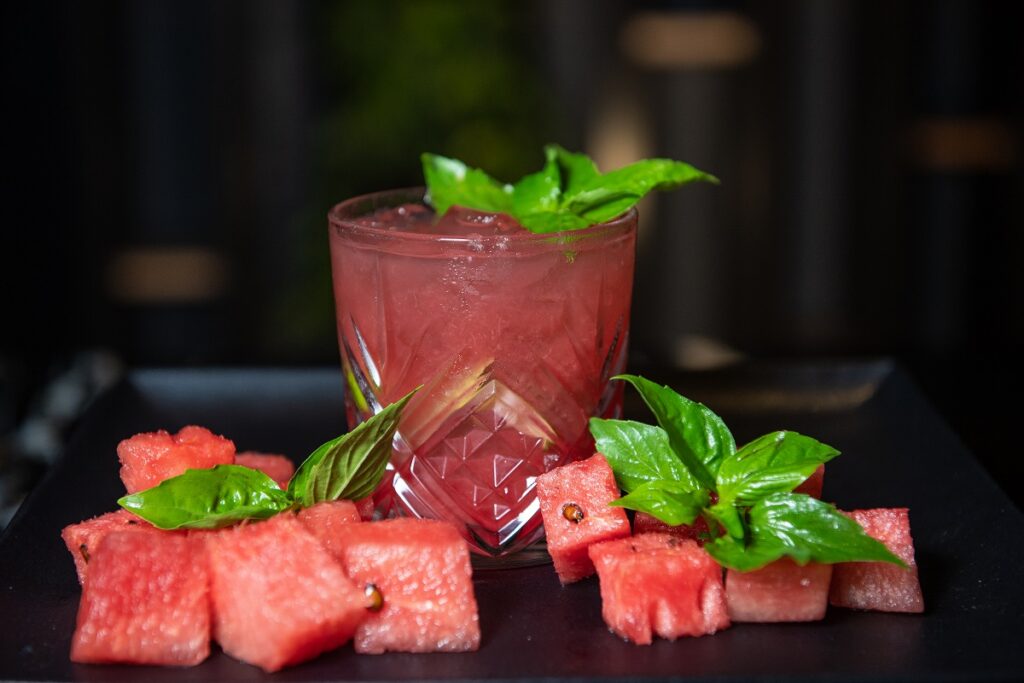 A delightful meal all washed down with their expertly crafted cocktails, is not the end. The infectious, but susegado vibe urges one to linger longer. So sit back and relax as you sip your aromatic Chamomile and Lemon Grass Tea or even a Filter Coffee or an Aged Monsoon Malabar, watching the sun go down. 
Witness the space transform, as it enlivens and radiates a different energy, with each passing hour. The venue's carefree approach, relaxed vibe and multiple seating areas, also makes it a perfect spot for a quiet meal, after-work dining or catching up with friends at the weekend.
Offering up a comfortable and stylish space, affording enough privacy, whether one goes for drinks or a meal, The Banyan will not disappoint. In fact, it actually combines the best of both worlds – food and drinks. What's not to love about this perfect match?