Goa is a traveler's paradise. From water sports, beaches, shacks, and shopping; Goa overwhelms every heart and soul. Be it solo travelers; honeymoon couples, family groups or youngsters; Goa has a lot to offer to everyone. Enjoy your vacation while you indulge in these exciting offbeat activities in Goa.
1) Go Karting at Nuvem & Arpora
For those searching to quench their need for speed, Go Karting is a must-do activity! It is appropriate for all sorts of age groups, proper from 10-year-olds to 60 as they make certain absolute security for the driver whilst making it fun as well.

There are two venues in Goa that provide on of the most indulges offbeat activities – one every in the North (Arpora) and the other in the South (Nuvem). The track in Nuvem is one of the best in India and hosts JK Tyre National Go-Karting Championship each year. The other go-karting track at Arpora is a smaller one of 340 meters, located close to the Saturday Night Market which is a closely crowded traveler spot.

Cost Per Person: Rs. 200-250 for 10 laps
Open Hours: four pm – 10 pm
Contact Number: Nuvem – 0832-2791300/ +91-8322734129; Arpora – 0832 291 4526/ 09822589310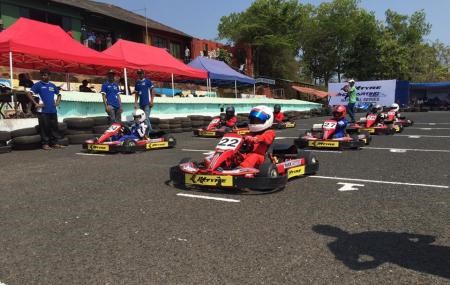 2) Paintball Games at SPLAT
SPLAT– Oxford's Paintball Arena at Anjuna is another type of offbeat activities in North Goa.

These paintball abodes have become a sought-after vacation spot for an enjoyable and adventure day out by many college students and corporates as a part of team building.

So if you enjoy playing outdoor games and frolicking in the open, then head over to this arena and start challenging your buddies over a paintball game.
Cost Per Person: Rs.500 onwards depending on the equipment (No time restriction)
Open Hours: 9 am – 6 pm

Contact Number: 0832 645 1873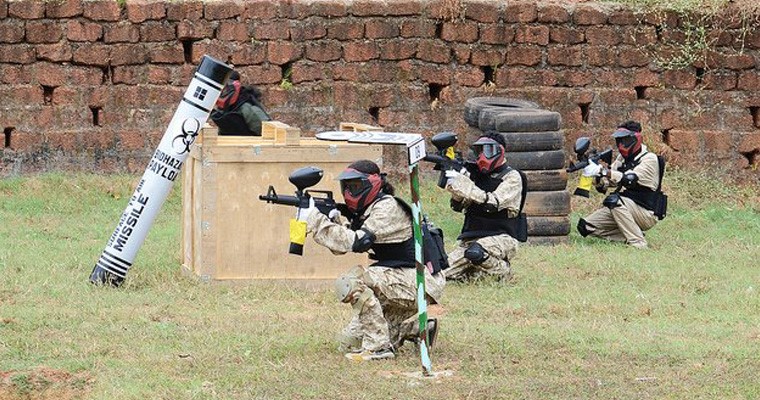 3) Room Escape Games at Panjim & Calangute
The Room Escaping video games are best for anyone who is not into sporty games and is instead into thinking games. With a unique concept of live escape from a locked room by way of fixing puzzles, riddles and overcoming physical obstacles within 60 minutes, they are sure to give you a thrilling  experience.

The best part is that they have a range of crime-based topics for you to pick out from.

Currently, there are two locations in Goa that provide this Sherlock Holmes-inspired gaming. The first one is the Mystery Rooms in Calangute which has 7 different branches round India. The other one is located inside the Caculo Mall Premises in Panjim by the name of Escapology.

Cost Per Person: Rs. 500 – 1,000 (varies in accordance to the group measurement and day of the week)
Open Hours: eleven am – 9 pm
Contact Number: Mystery Rooms – 073787 52444
Escapology – 070459 06503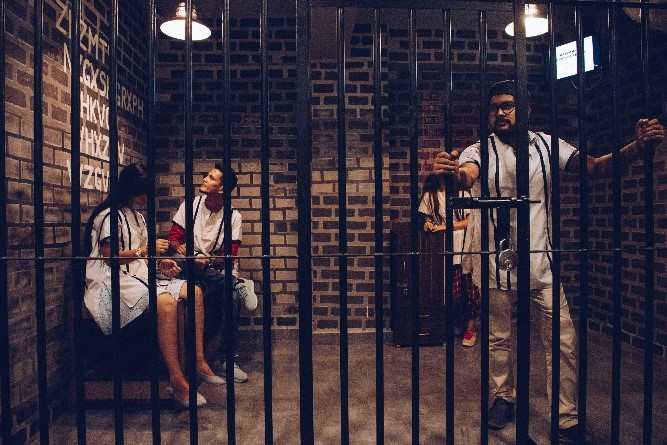 4) ATV Bike Rides at Ponda
Take a zipping power alongside the trickiest courses in Goa with the four-wheeled monsters, additionally known as ATV/Quad bikes. Goa's First Commercial ATV Track began in 2013 at Ponda by a crew known as ATV Adventures Goa.
It has two tracks with different difficulty levels and is spread over a place of 5 Acres.

Hire your own ATV bikes and get your adrenaline pumped this vacation!

Cost Per Person: Rs. 700
Open Hours: eleven am – 9 pm
Contact Number: 098230 68599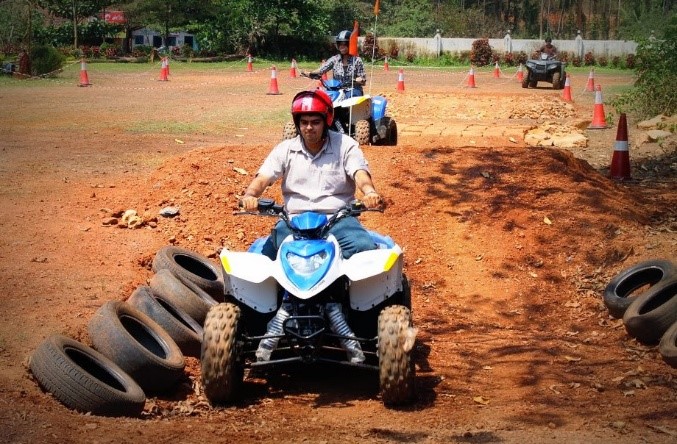 5) Snow Park at Calangute – Baga
Bring to life all your snow fantasies now in Goa too by dancing and sliding it out at the Snow Park in Baga.

Located amidst a range of nightclubs in the neighborhood, this park is a novelty ride to especially the locals of Goa. The attraction includes an ice slide, a maze of ice tracks, Sledging and a snow-filled play area with several video games on offer.
Cost Per Person: Rs. 750
Open Hours: 11 AM – 11 PM
Contact Number: 098230 68599/ +919595420781