It's the start of a brand new year. As we look forward to a new decade this 2020, we're also looking back at the interesting year that was 2019. So much happened in Goa that it's rather difficult to put all of it into one article. So, we went through our archives and pulled out the biggest stories in sports, news, culture, and lifestyle from each month, to bring you a snapshot of 12 events that made 2019.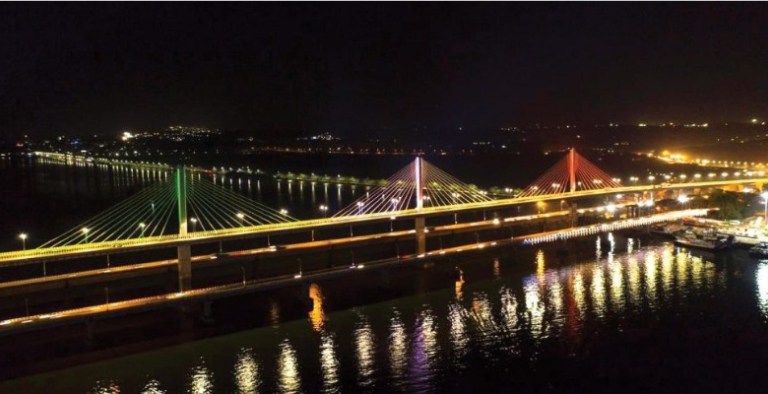 January
Former Chief Minister, Manohar Parrikar inaugurates the Atal Setu bridge
For a man fighting cancer, Chief Minister Manohar Parrikar looked chipper as he delivered his inaugural speech for the newly opened Atal Setu bridge asking an enthusiastic crowd, "how's the josh?" The line, of course, a reference to the then-recently released Bollywood hit Uri was received with chants and cheers, as the CM along with dignitaries Union Minister Nitin Gadkari, and Union AYUSH Minister Sripad Naik among others, inaugurated India's third longest cable-stayed bridge. Read more about it here.
February
In a bid to widen a section of the Mumbai-Goa highway, the village of Colvale was to lose over 3500 fruit-bearing trees. Wendell Rodricks starts petition to save the trees.
In a recent bid to widen the highway from Patradevi to Karaswada, 3577 fruit-bearing trees – including those beautiful mango trees that adorn the entrance to Colvale were slated to be axed down in the name of development. The PWD committed to compensating for the loss of the trees by planting 4500 new trees instead. The locals did not find this a worthy solution, with Colvalkars and other locals from the nearby villages coming out in numbers to oppose the slaughter. The impact of this had made contractors reluctant to begin any work, while the PWD was still looking for takers after having put the trees up for auction. Read more about it here.
March
Manohar Parrikar, Chief Minister of Goa passes away after battling with cancer
The honourable Chief Minister Shri Manohar Parrikar passed away after battling pancreatic cancer. He was 63 years old. News of his death came at a time when Goa was preparing for the then-upcoming Lok Sabha Elections scheduled for the 23rd of April. At 7 pm on Sunday, March 17, the CM's office officially announced that the Chief Minister's health was 'extremely critical', and that doctors were trying their best to keep him stable. At 8:20 pm, his death was officially announced. Read more about it here.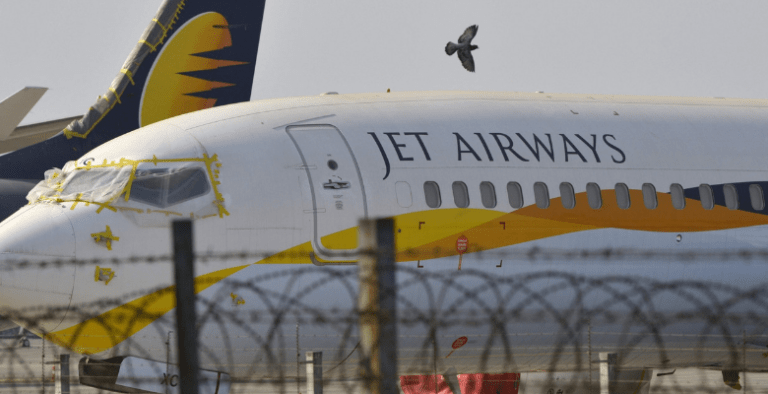 April
Jet Airways grounded all its flights and shut down operations
All Jet Airways flights were grounded, pending a complete suspension of service. It turns out that the carrier had no cash to run operations any further, and was forced to shut down. Read more about it here.
May
Blogger Rachel Jones, Goa's famous 'Hippie In Heels' died
This was probably one of the biggest stories of the year, with this particular article garnering over 21,000 reads and counting. In what came as a major shock to the travel and blogging community, Rachel Jones, better known as the 'Hippie In Heels' passed away. The news was shared by her fiance and friends through a post on her Facebook page. The medical examiner diagnosed Rachel's cause of death as a heart disease known as chronic myocarditis, which resulted in a sudden heart attack. Read more about it here.
June
The animosity between local taxi drivers and Goa Miles intensifies
For the better part of 2019, the people of Goa were subjected to the 'war' between Goa Miles, the app-based taxi service, and the local taxi drivers. The short version of the story is that local taxi drivers were up in arms because they felt that app-based services such as Goa Miles were a hindrance to their business and that the Government should not support these providers. They should instead ban all app-based taxi services, and prevent others from entering the state. Read more about it here.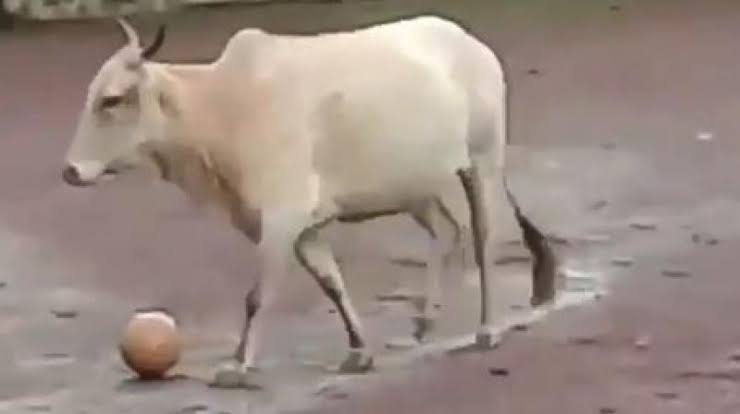 July
'BallGai' the football playing cow from Mardol goes viral
For over six months, the villagers in Mardol had noticed a particular cow who loves to get in on the game. She loves football so much, she apparently holds on to the ball and does not let others near it. This rare and astonishing feat was finally captured on video and it went viral. The video which was shared predominantly through WhatsApp also made its way to YouTube, making this amazing animal, BallGai, an international star. Read more about it here.
August
Goa drowns as it faces the heaviest monsoon in years
With heavy rains lashing Goa for over 48 hours, Goa appeared to be sinking. On social media and various messaging apps, pictures and videos were shared of the devastation that rocked Goa. The Indian Meteorological Department had issued an orange alert indicating that most parts of Goa will be affected by heavy rainfall till the 10th of August. Waterlogging had been witnessed across all major roads and highways leading to and from all major cities – Panjim, Mapusa, Vasco, and Margao. This has led to major flooding in Goa – the worst in recent history. Read more about it here.



September
Swimming coach Surajit Ganguly sacked for alleged molestation of minor after video surfaces
In a shocking incident that came to light on Twitter, swimming coach Surajit Ganguly was outed on the microblogging platform for allegedly molesting a 15-year-old female swimmer. The tweet was posted by filmmaker Vinod Kapri, in which he included two still frames from the molestation video, along with two pictures of the coach. Read more about it here.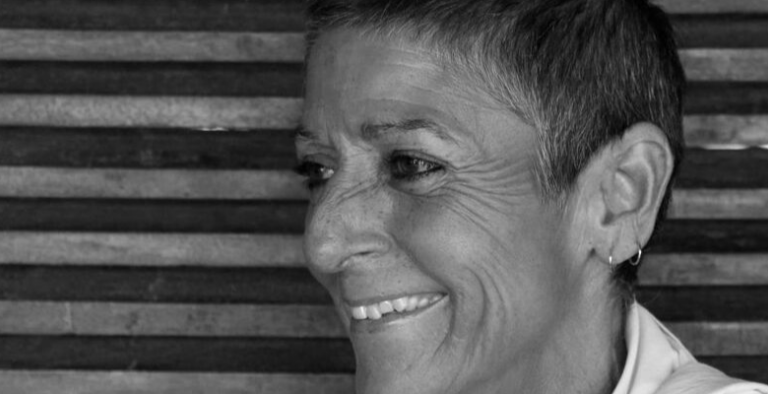 October
Goa-based artist Shireen Mody murdered by her gardener at home in Arpora
On Sunday, October 6 2019, reports started pouring in of the tragic murder of Goa-based artist Shireen Mody by her gardener at her home in Arpora. The act itself took place on Sunday morning, with sources saying that Mody's gardener, a 68-year-old Assamese man by the name of Prafulla Jana, allegedly struck Mody in the back of the head with a zinc rod after luring her into the compound's outhouse. Read more about it here.
November
US tourist Elizabeth Mann found after missing in Goa for over 24 hours
After a search that lasted over a day and a half, US citizen Elizabeth Mann was found after going missing while holidaying here in Goa. According to the Anjuna police, Elizabeth had taken a cab to Panchgani, a hill station in Maharashtra which is an 8-hour journey by road. Elizabeth arrived in Goa on the 24th of October and was staying at a hostel in Anjuna. Read more about it here.
December
Onion prices sky-rocketed, forcing us to try out a bunch of onion free recipes
The last month of 2019 has been tough. Onion prices have been on the rise, hitting upwards of ₹180 per kilogram. Even though the government has been offering subsidies to wholesalers, the prices continue to soar. Amidst all the jokes and memes about how wedding couples are receiving bouquets of onions, or a trip to an onion farm is the new expensive romantic getaway, we tried out 5 awesome onion-free recipes, and shared them with you all. Read more about it here.
So this was our year in review, featuring the biggest stories of each month in 2019. As we look back and reflect on the year that was, we'd like to wish all our readers a happy and prosperous 2020. Did we miss anything? How was your 2019? Let us know in the comments below.