"The Blue Whale Challenge- the ultimate traumatizing game. I will be guiding you throughout your deadly journey in this game. You will be given a task everyday– something crazy and mind-blowing like carving a whale on your body, watching a hilarious movie, slaughtering innocent animals and of course pictures to prove it all. The outcome will be brutal if you betray me. Are you ready to take on the Blue Whale Challenge?"
The creator's explanation for this chilling Blue Whale Challenge is, "There are people and there is biological waste. I was cleaning our society of such people and were happy to die".
Apparently, a 23 year old Russian, Philipp Budeikin is the inventor of this game. He was arrested and the police thought that this would put an end to the game and also the deaths caused due to this deadly game.
Unfortunately, recent reports indicate that a 17-year-old was arrested in the Khabarovsk Krai region of Russia, for allegedly being the mastermind behind the game. During investigations, cops found horrific sketches made by her and a portrait of Philipp. They also got to know that she was an administrator of the game on investigating this issue.

As stated, the girl was setting 50 tasks for the victims to be completed in 50 days. These were meant to be psychologically traumatizing. Tasks included watching horror movies, self-harm, and the final stage required them to commit suicide.

Blue whale challenge 17 year old mastermind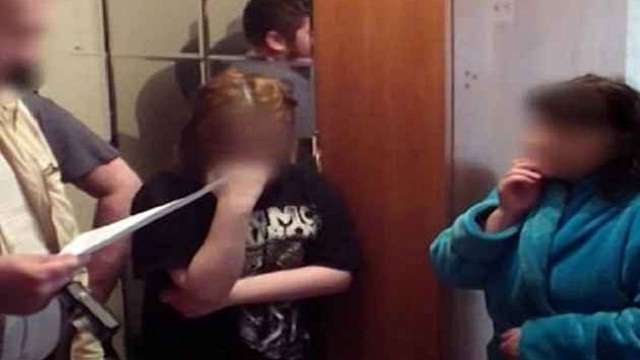 Now that the arrest has been made, do you think there are several other administrators like her or this the end of it? Seemed liked she completed most of the challenges but didn't want to finish the last task which required her to take her own life. She may have traded her services with the last challenge and the took the responsibility of being an administrator.
As an administrator, she forced people to indulge in this challenge and complete all sorts of tasks, last one being committing suicide.
The 'Blue-whale' game engaged the curiosity of many youngsters and destroyed over a 130 lives. According to the stats, India is among top nations to search for Blue Whale Challenge suicide game. The past few days have recorded at least four cases of suicide in the country linked to the game.
Other reports of Blue Whale related incidents reported in India include places like Delhi, Solapur, Indore, Kerala, Dehradun, West Bengal, Jaipur and Punjab. However, the police found nothing to confirm the allegations. Many families also denied the suicides had to do anything with the Blue Whale Challenge.