By Prataya Sarkar
If you're a foodie, you probably love a good homemade pickle. There's something about the tangy and spicy flavour of pickles that can elevate any dish. And that's exactly what Priyanka Gupta, the founder of Oomah Foods, thought when she started making her own homemade pickles. Little did she know that her love for pickles would turn into a full-fledged enterprise.
Priyanka's journey with pickles started when she shifted to Goa and started gifting her signature pickle "sweet lemon ginger" to her friends during housewarming ceremonies. The oil-free and sugar-free pickle was a super hit among her friends, and they always asked for refills. That's when Priyanka realized that she might have something special in her hands.
Priyanka hails from a very small village called Khetia in Madhya Pradesh. She holds a degree in computer engineering and a diploma in graphic design and corporate communication.  She worked with Cognizant Systems as a software developer for 2 years and then worked as a graphic designer at an institute in Ahmedabad, Gujarat.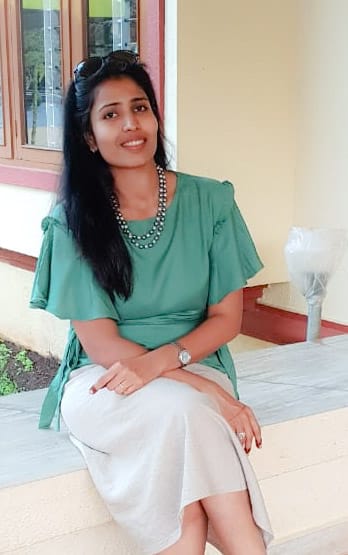 Priyanka comes from a Marwari family, known for their elaborate cuisines and traditional spices. So, good food was her first love. In January 2020, Priyanka started Oomah Foods officially in Porvorim, Goa. Oomah Foods focuses on utilizing locally grown and locally sourced materials to create its pickle range. They have 22 different types of seasonal and perennial products that include Jackfruit, Raw haldi, cashew, pepper, and Mango.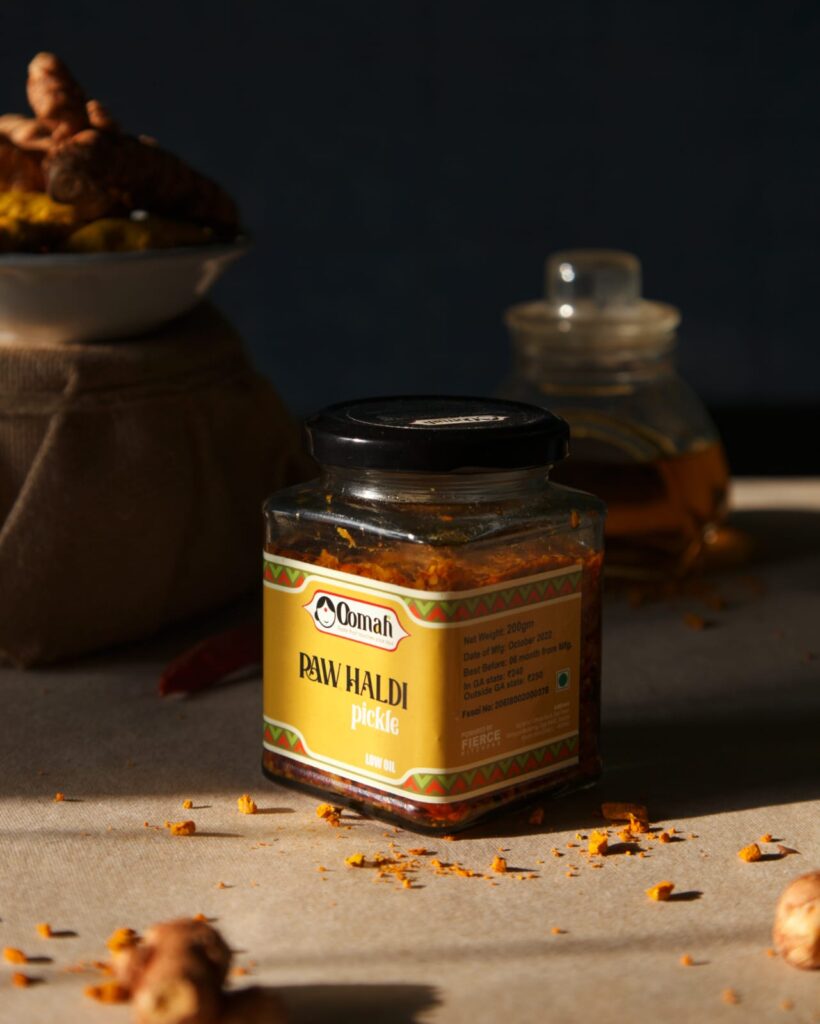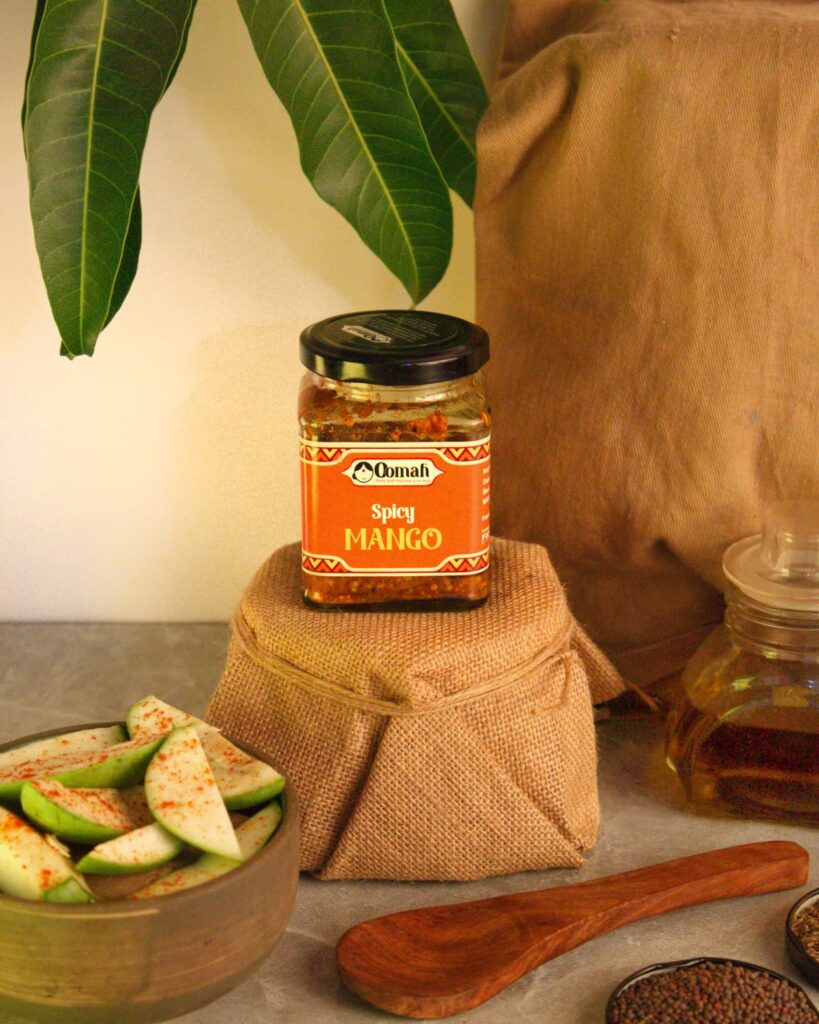 Priyanka has done a food processing course sponsored by CIBA and has visited 2-3 pickle factories to get a sense of working in such an industry. She used this knowledge to create her own recipes and pickling techniques that made her pickles stand out from the rest.
The response from the public was overwhelming when Oomah Foods just started off. Priyanka's friends and family suggested that she should start this as a business because they really needed such kind of pickles. Oomah Foods' major clients are people who care about their health and quality ingredients and homely taste.
Setting up Oomah Foods was not an easy task. Priyanka Faced many challenges like getting FSSAI certification, packaging, labelling, and convincing people around her that this can also be a good business. But her husband, who runs an incubation centre called 91Springboard, and her mother-in-law, who is the brain behind all the recipes, supported her the most.
Despite the challenges she has faced along the way, Priyanka remains optimistic about the future of her business. She believes that by staying true to her values and putting her customers first, she can continue to build a successful and sustainable food enterprise.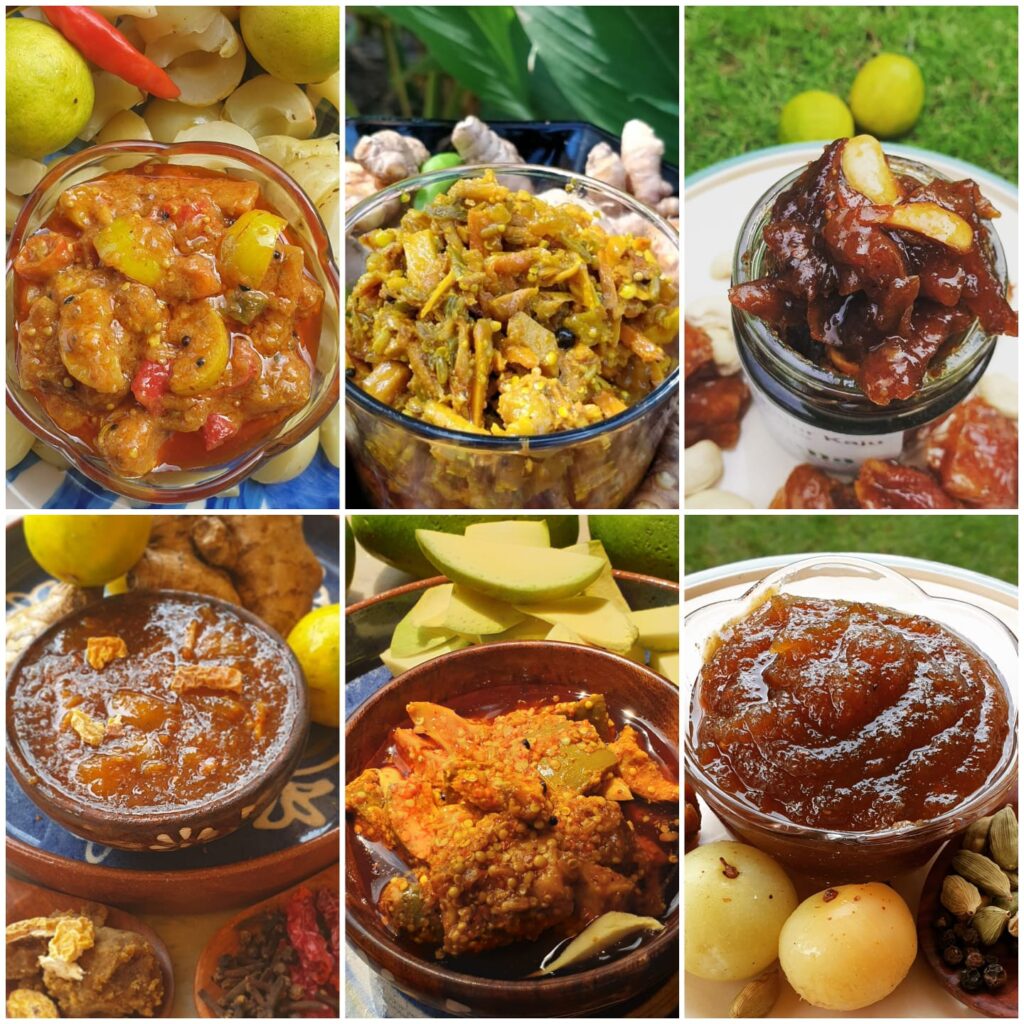 Looking back on her journey, Priyanka feels grateful for all the support she received from her family and friends. She acknowledges that starting a business can be a daunting task, but she encourages other entrepreneurs to pursue their dreams.
"Starting a business is never easy, but if you have a passion for something, don't let anything stop you," Priyanka says. "I encourage other entrepreneurs to surround themselves with people who believe in them and their vision." I advise people to pursue their dreams, not to worry about what others may say, and to remember the wise words, "Kuch to log kahenge, logon ka kaam hai kehna."
Priyanka's plans for the next few years include starting a full-fledged factory set up with all women entrepreneurs running that and availability in all major cities of India. This is a testament to her belief in women's entrepreneurship and her commitment to empowering women in her community.
Oomah Foods offers home delivery of its products. Customers can directly place an order on:
WhatsApp: 7823083350
Swiggy Mini on https://oomahpickles.mini.store/ 
To know more about the products offered by Oomah Foods, follow them  on  Instagram at: https://instagram.com/oomahfoods