By Team ItsGoa
In a world driven by digital technologies and ever-evolving marketing dynamics, the need for innovative and integrated communication strategies has become paramount for brands seeking success. One agency that has risen to meet this challenge is Future Mercury. Founded by the dynamic duo of Anup Volvoikar and Jovi Duarte, Future Mercury has established itself as a trailblazing digital-first full-stack integrated creative agency that crafts holistic solutions to elevate brands in both digital and offline landscapes.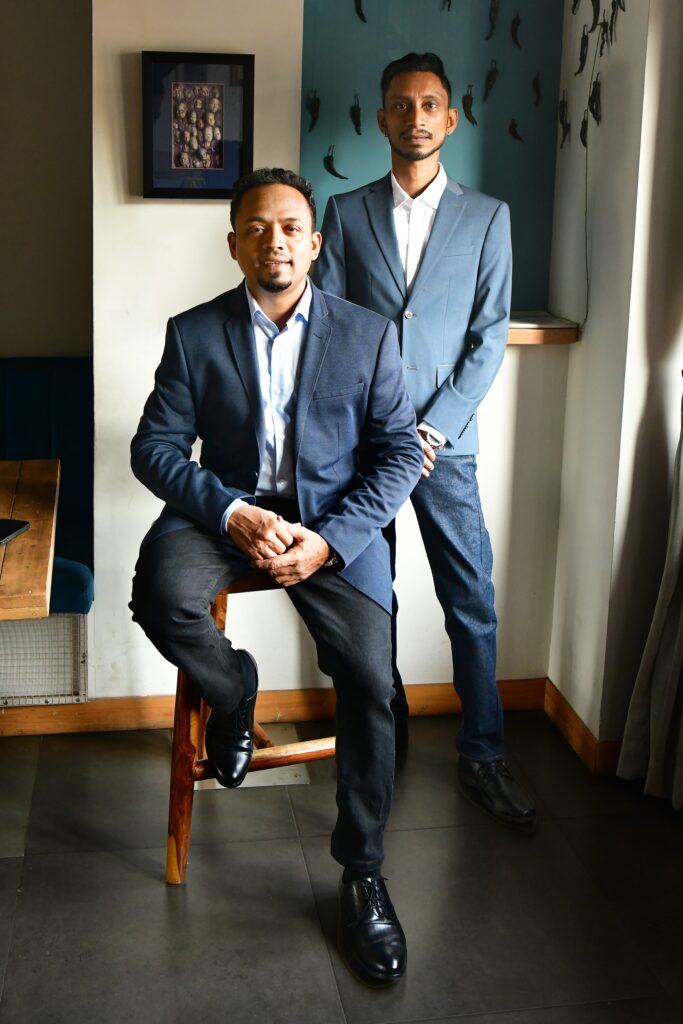 A Vision Born in Unprecedented Times
Amid the COVID-19 pandemic, Future Mercury came to life on August 19, 2020. What began as an ambitious venture during uncertain times soon grew into a powerhouse of creativity, innovation, and strategic prowess. The agency's journey started with five clients. Registered in Porvorim and operating from Dabolim, and operating from Dabolim, Future Mercury strategically positions itself to access both the North and South Goa markets effectively.
A Multifaceted Approach
Future Mercury is not just an agency; it's a beacon of integrated communication. With a comprehensive suite of services, the agency caters to diverse needs. Social Media Marketing, Digital Campaigns, Data Solutions, Brand Identity Creation, Brand Audit, Product Packaging, TVC and Radio Campaigns, Production, events, and PR are just a few areas where Future Mercury excels.
By seamlessly combining expertise in data, digital technologies, creative design, and marketing strategies, the agency becomes a one-stop destination for brands seeking to enhance their brand presence and communication strategies.
Founders with Vision and Expertise
Jovi Duarte, the Co-Founder and Executive Director, boasts a remarkable journey that took flight after completing his PGD in Advertising and Marketing at Xavier's Institute of Communication.
His experience spans prestigious agencies like Marching Ants, Law and Kenneth, Saatchi and Saatchi, and Hansa Cequity, where he contributed to renowned brands such as ITC Fiama Di Wills, Godrej Interio, and MTV. Jovi's unique blend of creativity, technology, and a keen business sense enables him to offer clients an innovative edge.
Anup Volvoikar, the Co-Founder and Executive Director, is a creative force nurtured at the prestigious Goa College of Art. His talents extend beyond visual arts, embracing Game UI/UX Development, branding, and identity design. Anup's diverse journey includes working with national and international clients. These experiences allow him to bring a fresh perspective to all his works. His passion for creativity, coupled with a deep connection to Goa, adds a distinct flavour to the agency's approach.
A Vision Driven by Real Needs
The genesis of Future Mercury was a response to a glaring gap in the market. Recognizing Goa's media-shy nature and reluctance to embrace data-driven technologies, the founders identified an opportunity.
The agency encourages brands to harness data and technology as partners, creating engaging campaigns that remind consumers to choose their brands repeatedly. By emphasizing the concept of "Share of Wallet" Future Mercury aims to secure a brand's position in consumers' discretionary spending.
Navigating Challenges and Forging Ahead
Setting up Future Mercury was not without challenges. Finding the right talent proved to be a hurdle, but the agency's commitment to nurturing potential shines through as they mentor and train individuals to meet their high standards.
Overcoming a prevalent misconception that amateurs can do creative work too, Future Mercury also educates clients on the value of expertise and strategic thinking, positioning itself as a partner solving intricate marketing and communication puzzles.
Success Shaped by Collaboration
Future Mercury's early success was propelled by its first clients who believed in the agency's vision and capabilities. These early partnerships ignited a cycle of mutual growth and success. The agency also acknowledges the role of mentors who provided guidance when it was most needed.
Charting a Dynamic Path Ahead
The road ahead for Future Mercury is one of expansion and innovation. The agency is exploring overseas markets while also planning to expand its team to cater to growing mandates. Future Mercury's focus on in-house data and technology offerings for CRM and related activities aims to provide a competitive advantage to clients seeking these services.
In a rapidly changing business landscape, Future Mercury stands out as a beacon of creativity, innovation, and strategic prowess. With Jovi Duarte and Anup Volvoikar at the helm, the agency continues to reshape the way brands communicate, ensuring their relevance and success in a world dominated by digital experiences.
To know more about the various services provided by Future Mercury, contact them today on:
Call: +91 85300 82202/ +91 95112 20351‬
Email: [email protected]
Website: www.futuremercury.com
Instagram: @futuremercury
Facebook: @FutureMercury