Panaji, Aug 19 – The two major rules for creating a personal brand are honesty and sincerity with self, according to Shantanu Naidu, a 30-year-old entrepreneur and general manager to the office of Ratan Tata.
Naidu, one of the youngest managers in the Tata group of companies, also offered insight into the contrasting personalities of his immediate boss, Ratan Tata, and tech-billionaire Elon Musk, to explain how strong personal brands evolve over time.
"A personal brand is basically what people think of when they think of you when you are not in your sight. Whatever the answer to that is, that's your personal brand. Do not mistake it with reputation. Reputation is a part of a personal brand. It is organic, it happens all by itself," Naidu said at 'The Ribandar Talks Series 2.0', an event organised by Goa Institute of Management's 'Aarohan – The Leadership Interaction Club' on Saturday.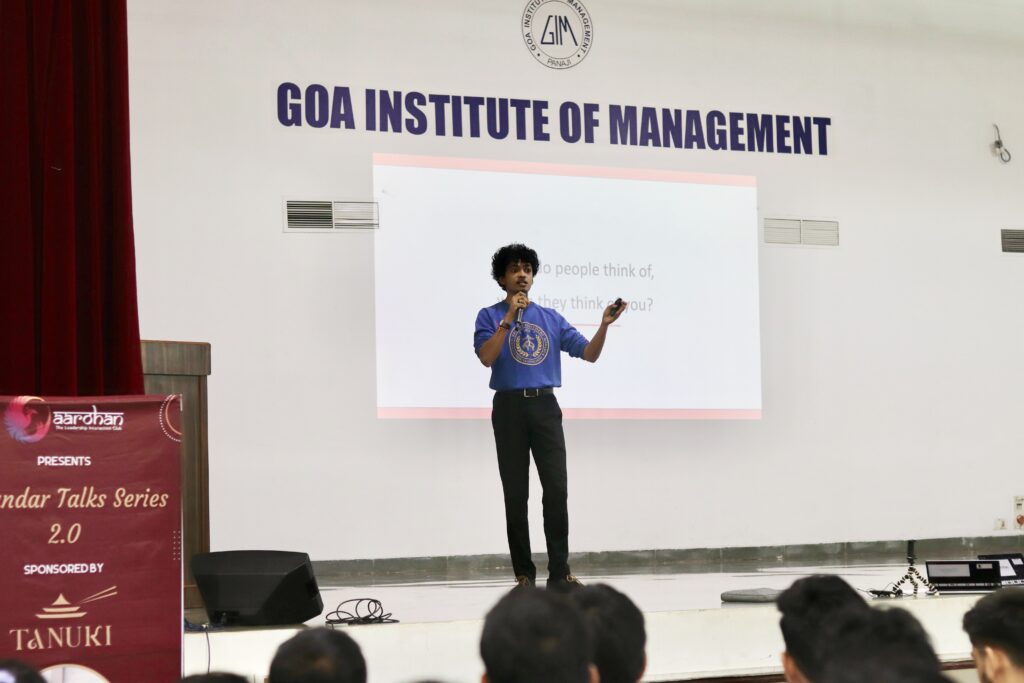 "Tata is associated with humility, charity, trust, empire… constant innovation. When it comes to all of these brands they have built, subconsciously these are the words which come to mind when we think of any of them," he said.
"Elon Musk is always doing something out of whack, which is innovative. The key which ties all of them together, is consistency and that is the first form of personal branding," Naidu further said.
Naidu, who is also known for his other ventures, includes 'Goodfellows', which addresses the phenomenon of loneliness and companionship among senior citizens and 'Motopaws', an NGO committed to the welfare of stray dogs, conducted an elaborate discussion on issues related to contemporary concepts of personal branding and adaptability with students of the GIM club.
Naidu rose from the ranks of a design engineer at Tata Elxsi, a Tata Group subsidiary, and has penned a memoir 'I Came Upon a Lighthouse' offering insights on his collaboration with Ratan Tata from personal experience.
He elaborated on the pivotal importance of personal branding, particularly in the context of the widespread influence of social media, but added that a personal brand has to resonate with the person himself from deep within.
"You really have to look inwards and self-analyse what I am really good at, that can be added to a personal brand. And it's okay if it changes in the future. One of the most difficult things to do is find out about good things in ourselves that we believe in," he said.
Naidu, while interacting with students stressed on the need for not hiding away failure from one's brand identity.
"If failure has been a significant part of your journey, absolutely highlight it. I try and talk about my failures. As a public community of youngsters, I think we should absolutely talk about our failures, because we are only sharing our highlight reels, highlight reels and highlight reels…" he said.