GANESH CHATURTHI INDEX
---
Introduction
Ganesh Chaturthi, also known as Vinyaka Chaturth, is a Hindu festival commemorating Ganesh's entrance on Earth with his mother Goddess Parvati/Gauri from Kailash Parvat. Shri Bal Gangadhar Tilak, also known as Lokmanya Tilak, installed Ganesh clay idols individually in houses and publicly on elaborate pandals in Pune in 1893 to commemorate the festival (temporary stages).

Chanting of Vedic hymns and Hindu scriptures such as prayers and vrata are among the observations (fasting).

Sweets like modaka, which is considered to be a favourite of Lord Ganesh, are among the offerings and prasad from daily prayers that are delivered from the pandal to the community.

On the tenth day after the celebration begins, the idol is carried in a public parade accompanied by music and group chanting before being immersed in a nearby body of water such as a river or sea.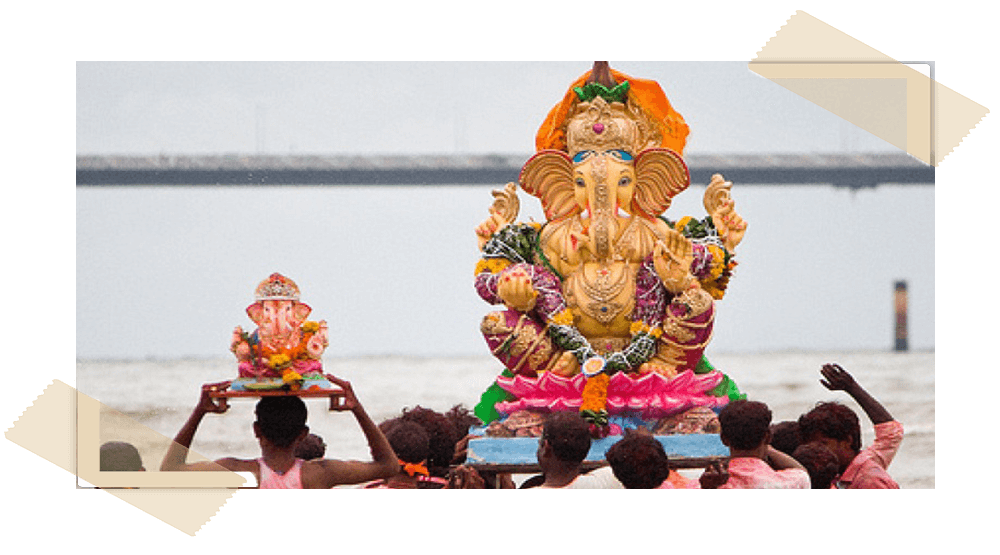 Around 150,000 statues are drowned each year in Mumbai alone. Ganesh is said to return to Mount Kailash to Parvati and Shiva once the clay idol melts.

The festival honours Lord Ganesh as the God of New Beginnings, Obstacle Remover, Wisdom and Intelligence, and is celebrated across India, particularly in Maharashtra, Goa, Karnataka, Rajasthan, Madhya Pradesh, Andhra Pradesh, Telangana, Odisha, West Bengal, Gujarat, Chhattisgarh, and Tamil Nadu.

Ganesh Chaturthi is also celebrated in Nepal and by the Hindu diaspora in places like Australia, New Zealand, Canada, Singapore, Malaysia, Trinidad and Tobago, Guyana, Suriname, other Caribbean countries, Fiji, Mauritius, South Africa, the United States, and Europe. Every year, Ganesh Chaturthi happens between August 22 and September 20 on the Gregorian calendar.
Athletic and martial arts competitions are held in public settings in addition to text reading and group feasting.
This year, the pandemic restrictions have cast a shadow over the organizing of Ganesh Chaturthi across Goa. Let's first understand the origin of this colorful festival, the traditions associated with Ganesh Chaturthi, and the dates for Ganesh Chaturthi in Goa.
---
What is the origin of Ganesh Chaturthi?
The Rigveda contains the oldest mention of Ganapati, albeit it does not allude to the conventional form of Ganapati. The Rigveda mentions it twice, once in shloka 2.23.1 and again in shloka 10.112.9.

However, neither the Vedic term Ganapati, which literally means "protector of the multitudes," nor the Vedic scriptures mention Ganesh Chaturthi, make it clear that the phrase related exclusively to later era Ganesh.

In the mediaeval Puranas, Ganesh is described as a "god of success and remover of obstacles." The Skanda Purana, Narada Purana, and Brahma Vaivarta Purana are among the puranas that lavishly glorify him. Aside from scriptural interpretations, archaeological and epigraphical evidence suggests Ganesh was popular and revered before the 8th century CE, with several images dating from the 7th century or before.
The elephant-headed God is known as Lord Ganesha. In all prayers, he is worshipped first. Before beginning any auspicious labour, or any type of worship, His Names are first uttered.

He is the Lord of Wisdom and Power. He is Lord Shiva's eldest son and Skanda's or Kartikeya's older brother. He is the son of Shankar and Umadevi since he is Lord Shiva's energy. Mothers feel that by worshipping Lord Ganesha, they can gain the sterling virtues of Ganesha for their sons.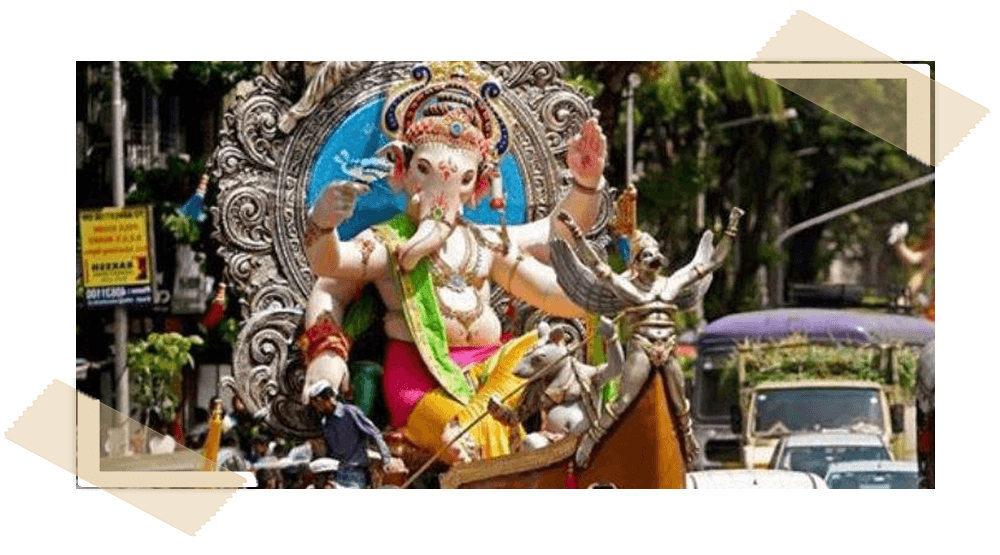 Lord Ganesh, also known as the God of Wisdom and the Remover of Obstacles, is deserving of the first place of honour at practically every joyous occasion, whether it is a wedding, the commencement of a business, or a housewarming ceremony.

Because of his divine abilities to remove barriers and evil spirits, he is especially invoked. Lord Ganesh has several incarnations or Avatars, eight of which are well-known as Ashtavinayaks and may be found all over India, mostly in Maharashtra.
There are numerous traditions surrounding his birth and the genesis of his Elephant-headed appearance. The most well-known is his creation by Goddess Parvati and subsequent amputation of his head for disobeying his father, Lord Shiva's, orders to let him in to see Parvati.

Once upon a time, while bathing, Goddess Gauri (Lord Shiva's wife) formed Ganesha as a pure white creature from the muck of Her body and placed Him at the house's door.

She told Him not to let anyone into the house while she took a bath. Lord Shiva was on his way home, thirsty, when he was halted at the gate by Ganesha. Shiva grew enraged and severed Ganesha's head, believing Ganesha to be an outsider.

Gauri was heartbroken when she learned of this. Shiva commanded His slaves to cut off the head of every creature sleeping with its head pointing north and bring it to Him to console her. On their mission, the servants discovered just an elephant in that position.

As a result, the elephant's head was delivered before Shiva as a sacrifice. The Lord then attached the elephant's head to Ganesha's body.
---
How is Ganesh Chaturthi celebrated in India?
In India, the central and western states of Maharashtra, Madhya Pradesh, Gujarat, Rajasthan, and Goa, as well as the southern states of Karnataka, Andhra Pradesh, Telangana, Tamil Nadu, Kerala, and the eastern states of West Bengal and Odisha, celebrate Ganesh Chaturthi primarily at home and in public.

After the 1893 Hindu-Muslim communal violence in Bombay and the Deccan riots, Tilak felt that the British India government under Lord Harris had repeatedly taken sides and not treated Hindus fairly because Hindus were not well organised, according to Richard Cashman, Tilak was recruited and passionately committed to god Ganesh.

Ganesh worship and processions, according to Tilak, were already widespread in rural and urban Hindu populations in Baroda, Gwalior, Pune, and most of the Maratha region in the 18th century, spanning social castes and classes.

Tilak helped turn the Ganesh Chaturthi festival into a large-scale community event in 1893, as well as a clandestine venue for political agitation, intellectual debate, poetry recitals, plays, concerts, and folk dances.
According to other scholars, the British Empire passed a series of ordinances after 1870, fearing seditious assemblies, prohibiting public assembly for social and political purposes for more than 20 people in British India, but exempting religious assembly for Friday mosque prayers due to pressure from the Indian Muslim community.

Tilak believed that this effectively barred Hindus whose religion did not require daily prayers or weekly gatherings from holding public assemblies, and he took advantage of this religious exemption to create Ganesh Chaturthi in order to get around the British colonial law prohibiting large public gatherings.

He was the first to place enormous public images of Ganesh in pavilions around the Bombay Presidency, as well as other festival celebrations.

The presence of Chaturthi Thithi generally determines the festival's date. During "Bhadrapada Madyahanaa Purvabaddha," the celebration is held. If the Chaturthi Thiti begins in the evening of the previous day and ends in the morning of the following day, the following day is known as Vinayaka Chaturthi. A priest conducts a Prana Pratishtha during the consecration ceremony to invite Ganesh as a guest.

The deity is then offered coconut, jaggery, modaks, durva grass, and red hibiscus (Jaswand) flowers in the 16-step Shodashopachara ritual. The event begins with hymns from the Rigveda, the Ganapati Atharvashirsa, the Upanishads, and the Ganesh stotra (prayer) from the Narada Purana, depending on the region and time zone. Aartis are performed with friends and family in Maharashtra and Goa, usually in the morning and evening.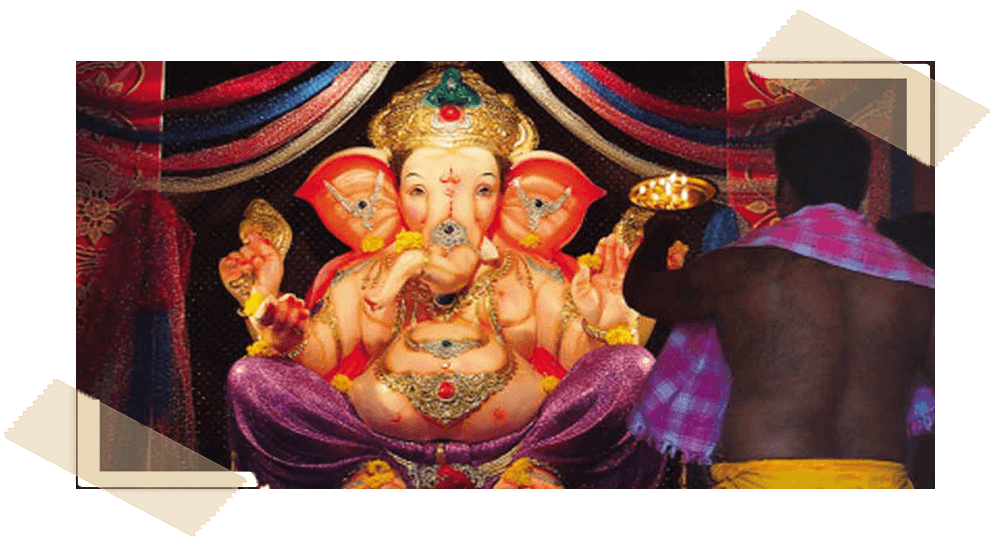 The Ganesh Visarjan/Nimajjinam ritual takes place on the festival's final day. Anant Chaturdashi is the name given to the last day of the 10-day festival. As the phrase 'visarjan' or 'nimajjinam' implies, Lord Ganapati's idol is immersed ('visarjan' or 'nimajjinam' meaning immersion) in a river, sea, or water body on this day. The devotees walk out in processions on the last day, bearing the idols of their beloved God and performing immersion.
The mythology of Ganesh visarjan/Vinayaka Nimajjinam has an intriguing backstory. On the last day of the festival, Lord Ganesha is said to return to Mount Kailash to join his parents, Lord Shiva and Goddess Parvati. The significance of the birth, life, and death cycles is also symbolised by Ganesh Chaturthi.

Ganesha, also known as the Lord of New Beginnings, is also revered as the Obstacle Remover. When the Ganesha statue is taken out for immersion, it is thought that it also takes away the house's many barriers, which are then destroyed together with the visarjan/nimajjinam.

The festival of Ganesh Chaturthi is celebrated every year with tremendous apprehension.
Dhoomraketu, Sumukha, Ekadantha, Gajakarnaka, Lambodara, Vignaraja, Ganadhyaksha, Phalachandra, Gajanana, Vinayaka, Vakratunda, Siddhivinayaka, Surpakarna, Heramba, Skandapurvaja, Kapila, and Vigneshwara are some of Lord Ganesha's frequent names. Many people refer to him as Maha-Ganapathi.
The Gowri festival, which takes place in Karnataka before Ganesh Chaturthi, is a time for people to wish each other well. Ganesh Murti's made of clay (Matti Vinayakudu) and turmeric (Siddhi Vinayakudu) are commonly worshipped at home in Andhra Pradesh with plaster of Paris Murti's.
The festival's public celebrations are popular, and they are organised by local youth groups, neighbourhood associations, or tradespeople's groups. The public festival's funds are raised from members of the organising association, local citizens, and companies. The Ganesh idols and associated statues are placed in mandaps or pandals, which are temporary shelters.

The festival includes cultural events such as singing, theatrical, and orchestral performances, as well as community events such as free medical examinations, blood donation sites, and charitable gifts. Ganesh Chaturthi is a significant economic activity in Mumbai, Surat, Pune, Hyderabad, Bangalore, Chennai, and Kurnool, in addition to its religious significance.

The festival, which serves as a platform for aspiring artists, provides a large portion of the income for many artists, industries, and businesses. Other religions are welcome to join in the festivities.

The annual brahmotsavams will be held for 21 days beginning on Vinayaka Chavithi day at the Varasidhi Vinayaka Swamy Temple in Kanipakam, Andhra Pradesh. On these days, the processional deity of Vinayaka (Ganesh) will be carried in a procession through several vahanams in the presence of a huge number of people from all over the country.

---
Which are some popular Chaturthi sweets?
Modak is the main sweet delicacy served during the celebration (modak in Marathi and Konkani, modakam or kudumu in Telugu, modaka or kadubu in Kannada, kozhakatta or modakkam in Malayalam and kozhukattai or modagam in Tamil). A modak is a steamed or fried rice or wheat flour dumpling loaded with grated coconut, (jaggery), dried fruits, and other spices. Another famous sweet dish is karanji (karjikai in Kannada), which has a semicircular form and is similar to modak in composition and taste. In Goa, this sweet dish is known as Nevri and is associated with the Ganesh festival among Goans and the Konkani diaspora.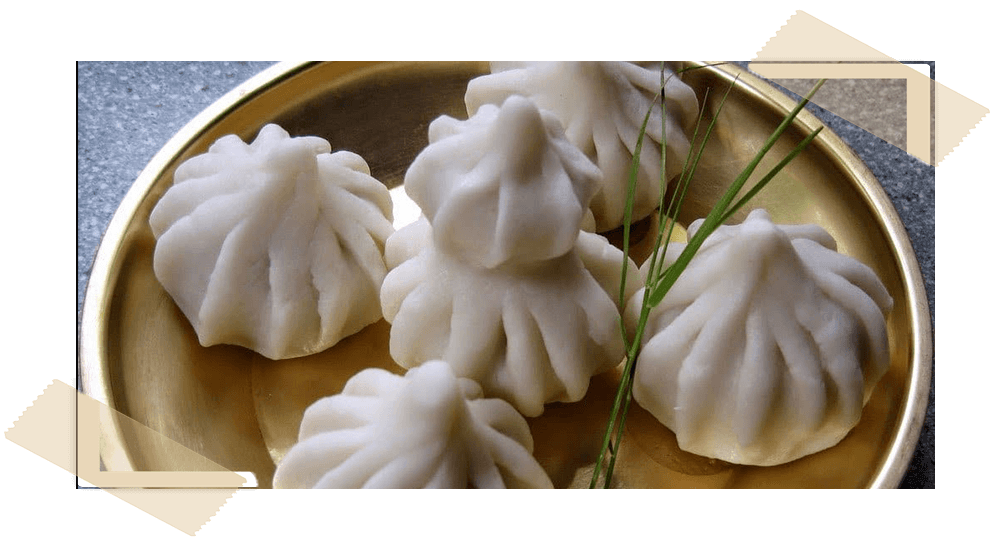 Modak, laddu, vundrallu (steamed, coarsely crushed rice-flour balls), panakam (a jaggery-, black pepper-, and cardamom-flavored drink), vadapappu (soaked moong lentils), and chalividi (a cooked rice flour and jaggery concoction) are all served to Ganesh in Andhra Pradesh and Telangana. Naivedya is the name given to these offerings, and a plate of modak normally holds 21 pieces of the sweet. Modak and sanna, a Goan variation of idli, are popular in Goa.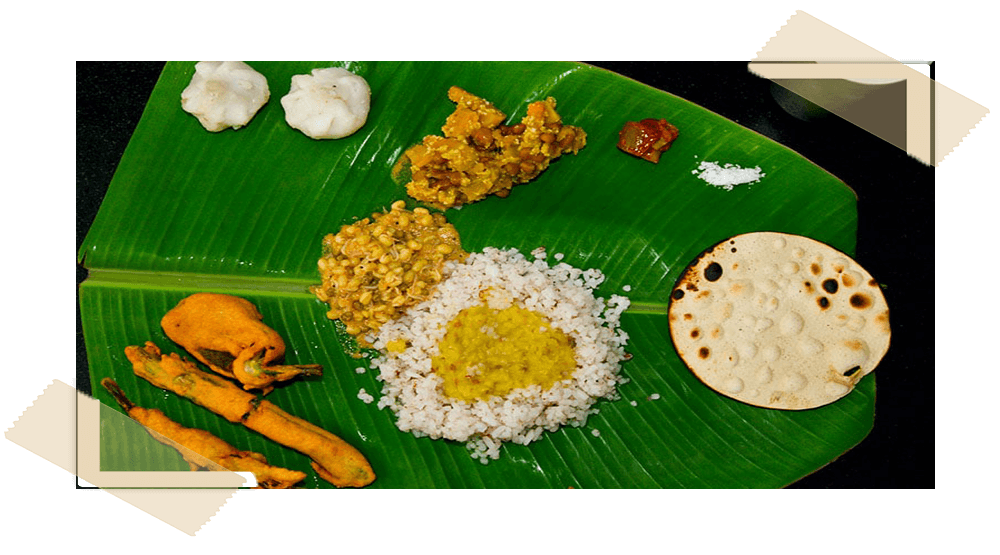 In some regions of Karnataka, Panchakajjaya is an offering presented to Lord Ganesh at this occasion. Desiccated coconut, roasted Bengal gramme powder, sugar, ghee, and sesame seeds are all used in this recipe. Panchakajjaya comes in a variety of forms. You can use roasted Bengal gramme, green gramme, roasted chana dal (putani), or aval.
---
How is Ganesh Chaturthi celebrated in Goa?
For Ganesh Chaturthi in Goa, the festival ushers in a season of jubilant celebrations. Aside from its religious significance, the holiday serves as an opportunity for family members to reunite and seek Lord Ganesha's blessings. People from all walks of life come to celebrate with their Hindu friends.

The festival of Ganesh Chaturthi is celebrated with great zeal in practically all of Goa's religious cities and villages, particularly Mapusa, which is known for its temples at Ganeshpuri and Khorlim, as well as the local community who worship the Lord.

Marcela, which is recognized for its large number of Hindu temples, is the village where this festival is most often observed. The artists in the village are working on a variety of Lord Ganesh idols, with a variety of ideas bouncing around in their heads.

There are idols constructed of the Lord's own vehicle, such as the Ganesh idol, which is built of mice of various sizes made of fur, and another made of material from commercial crops, such as Arecanut and Coconut.

Other portions of this hamlet and neighboring Cumbharjua village have idols constructed of cane and bamboo, with the complete pandal and idol made of cane, with the idol resting in a half-lying stance on a swing that moves with the help of a motor. Thousands of devotees from many religions, including Hindus, race to these locations during the festival days to worship and pay respect to the most beloved God of Wisdom.
At home, festival planning involves buying puja items or accessories a few days ahead of time and booking the Ganesh murti up to a month ahead of time (from local artisans). The murti is either carried home the day before or on the day of Ganesh Chaturthi. Before installing the idol, families adorn a small, clean area of the house with flowers and other colourful decorations.

Flowers and other items are used to beautify the Murti and its shrine when it is placed. The ceremonial installation of the clay murti (idol) takes place on the festival day, accompanied with chants of holy mantras and pooja, including bhajans, at a specified auspicious time of the day.

Ganesh Chaturthi is a Goan festival that predates the Kadamba dynasty. Hindu festivities were outlawed by the Goa Inquisition, and Hindus who refused to convert to Christianity faced harsh restrictions. Despite the restrictions, Hindu Goans continued to practise their religion.

Many families worship Ganesh with patri (leaves used for worshipping Ganesh or other gods), paper drawings, or miniature silver figurines. Ganesh idols are hidden in some homes, a tradition unique to Ganesh Chaturthi in Goa due to the Jesuits' ban on clay Ganesh idols and festivities during the Inquisition.
Months in advance, public preparations for the festivities begin. Local Mandapas or Pandals are frequently supported by local citizens through donations or are hosted by companies or community organisations.

Murti creation in Maharashtra traditionally starts with "Padya pooja," or worshipping Lord Ganesh's feet. The Murtis are carried to "pandals" on the day of the festival or the day before. The pandals are lavishly decorated and illuminated.
Artists build clay replicas of Ganesh for sale in preparation for the festival. Murtis can be as small as 34 inches (1.9 cm) for residences to as huge as 70 feet (21 metres) for large community festivities.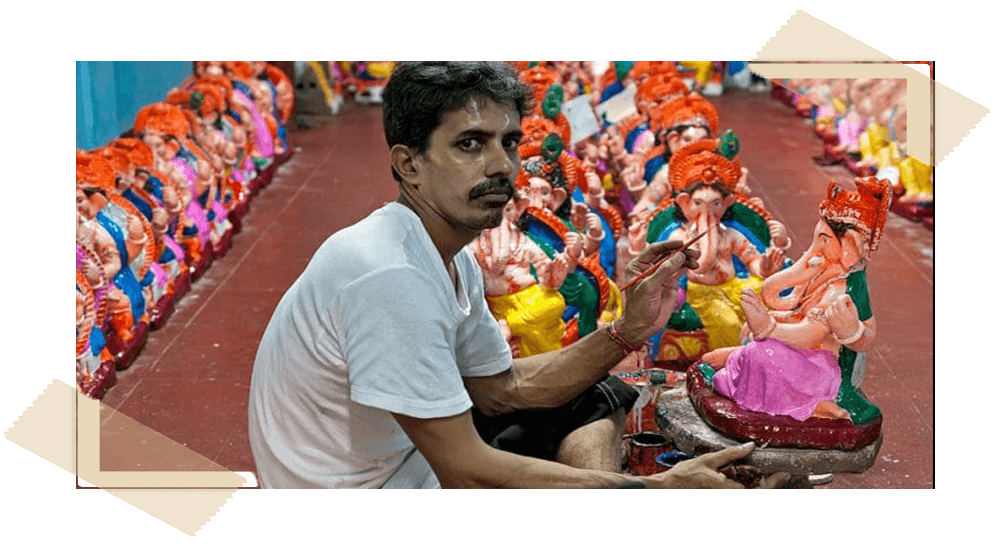 Ganesh Chaturthi is celebrated in Goa as Chavath in Konkani and Parab or Parva ("auspicious celebration") on the third day of the Bhadrapada lunar month. On this day, ladies who fast worship Parvati and Shiva. [58] During the rites, instruments such as ghumots, crash cymbals ((taal) in Konkani), and pakhavaj (an Indian barrel-shaped, two-headed drum) are used.

The next day is Navyachi Pancham, the harvest festival, during which freshly harvested paddy is brought home from the fields (or temples) and a puja is performed. During the celebration, communities that normally consume fish refrain from doing so.
The most prominent Hindu festival in Goa is Ganesh Chaturthi. It's a Hindu festival honouring the elephant-headed Lord Ganesha that takes place on the fourth day of Bhadarva Shukla-Paksh. Beautiful flowers are used to decorate temples and dwellings. Lord Ganesha is honoured with a special pandal consisting of betel nuts, coconuts, bananas, and mango trees.
People enjoy traditional music and dance on these days. The entire festival lasts between 7 and 10 days. The Visarjan rite is open to the public on the festival's last day.

The Lord Ganesha idol is taken to the sea in a colourful procession followed by loud music and dancing during this rite. Near the main centre of Panaji, the state capital of Goa, is the region's largest Lord Ganesha idol.
During this event, locals pray to Lord Ganesha for favours. Mapusa attracts large crowds, especially near the Ganeshpuri and Khorlim temples. Because of the influence of local artists and craftsmen, the town of Marcela is recognised for its various big statues of Lord Ganesh that are extremely bright and innovative.
In Goa, a life-like clay sculpture of Lord Ganesha is created a few months before Ganesh Chaturthi. This idol comes in a variety of sizes. The priest is usually dressed in a saffron dhoti with a saffron shawl. Afterwards, he breathes life into the idol while chanting mantras.
---
Which Goan dishes are prepared for Ganesh Chaturthi?
The menu includes coconut, jaggery, 21 modaks, 21 durva blades, and red flowers. On the last day, the Visarjan ritual takes place. The sculpture of Lord Ganesha is taken here by the family and relatives.

Place it in a river or lake nearby. The use of plaster of Paris in the creation of these sculptures has recently been prohibited. This was done to avoid contaminating the water supply. These idols are mainly built of mud nowadays.
Modaks are Lord Ganesha's favourite sweets and are frequently served as Bhog or offerings to him. Modaks are a popular dish in Goa during Ganesh Chaturthi. The steamed rice flour modak, however, is the most popular in Goa. Coconut ladoos, besan ladoos, and nevereos are some of the most popular snacks.
---
Which are the places to visit in Goa?
Ganesh Chaturthi in Goa is celebrated with zeal by every household. However, there are several lovely Ganesh installations in Goa that are worth seeing.

The best Ganesh installations (sarvajanik mandals) may be visible at Marcel and Cumbarjua, where Sri Ram Mandir, Cumbarjua, and Marshel Kala, Premi, Marcel are two examples.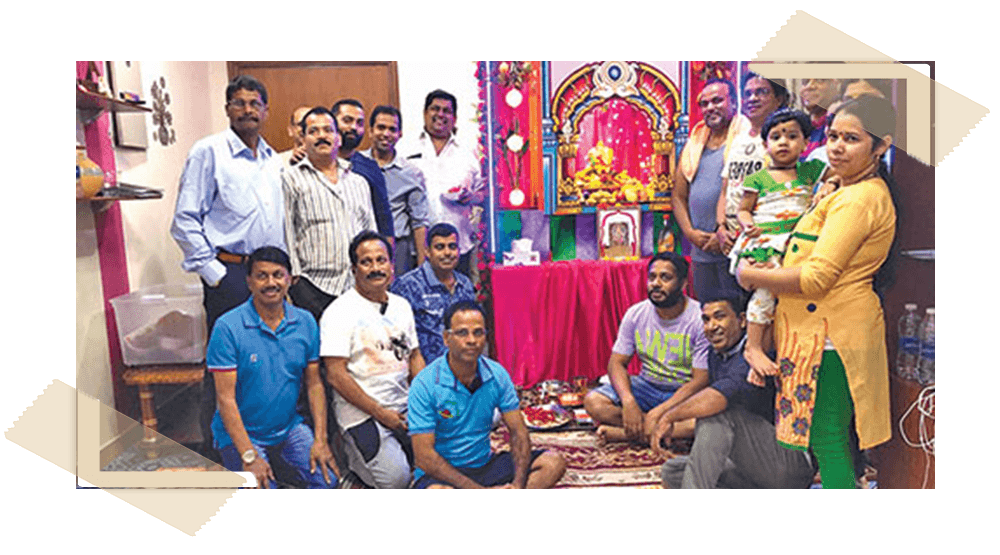 Visit the Hanuman Temple at Altinho, the Police Station Headquarters, and Boca de Vaca in Goa's capital to see Lord Ganesh's most artistic installations in Panjim.
---
What are the SOPs for Ganesh Chaturthi 2021?
Following the coronavirus pandemic, Goa Chief Minister Pramod Sawant has directed the deputy collectors to meet with the organisers of all public Ganesh Chaturthi mandals and submit a report that will assist the government in developing a festival SOP. On September 10, the 10-day festival will begin.

According to Sawant, people should obey all Covid standards and avoid overcrowding in public areas during the festival because of the rising number of Covid cases in the state.
"Ganesh Chaturthi is celebrated in Goa in a tremendous way. I've already told the deputy collectors to contact the organisers of the 'sarvajanik' Ganesh Utsav (Sarvajanik Ganesh mandals), conduct consultations, and then submit a report. The Chief Minister stated, "We have to decide the SOP (for the event) by taking all of the people into confidence."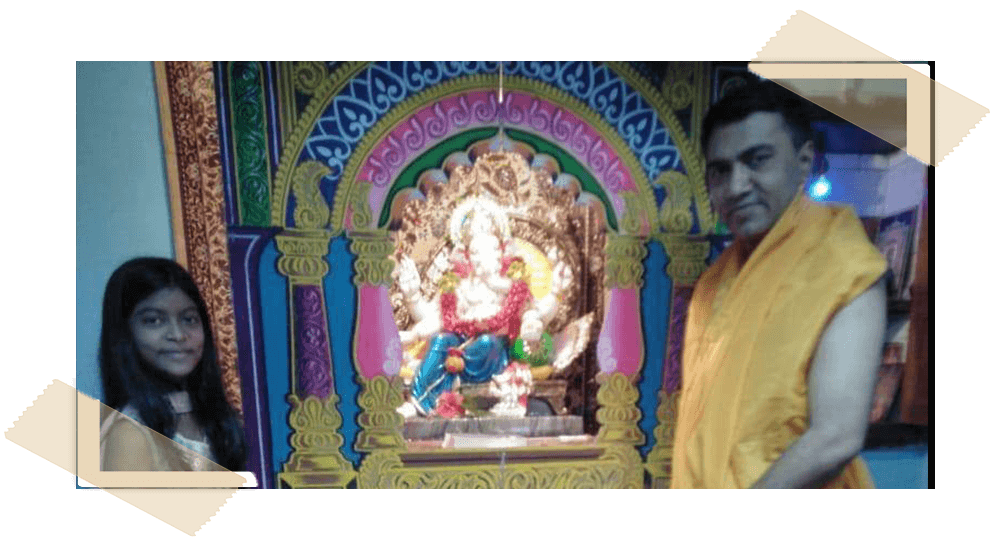 He also asked everyone to behave in a COVID-approved manner. "Because of the rapid increase of Covid cases in Goa, people should be cautious. Overcrowding should be avoided, and all Covid guidelines should be followed.

People should get the second dosage of the vaccine since it is the only way to prevent the disease, according to Sawant.
As of August 12th, Goa's overall COVID caseload had risen to 1,72,276 and the death toll had risen to 3,166. There are now 993 active cases in the state.
---
Brands love Ganesh Chaturthi
JioPhone Next, the world's cheapest 4G smartphone, will be released on Ganesh Chaturthi; find out more about the expected specs and features.
The JioPhone Next is the company's attempt to make 4G handsets more affordable to consumers in India who are currently using 2G phones but want to upgrade to a smartphone.
The JioPhone Next, which was revealed earlier this year at Reliance Industries' 44th Annual General Meeting (AGM), will go on sale on September 10th. Reliance Jiophone Next was created in partnership with Google Inc.

The JioPhone Next is expected to be the world's "most cheap smartphone," according to Reliance. The JioPhone Next will be Reliance's first smartphone.
JioPhone Next – Specifications
According to the most recent leaks, the JioPhone Next would launch with Android 11 Go Edition. The 1440 x 720 resolution display and Qualcomm's entry level 215 processor set are slated to power the JioPhone Next. Google's Camera Go and Duo Go apps will also be pre-installed on the JioPhone Next.
The JioPhone Next will reportedly have 2 GB of RAM and 32 GB of eMMC 4.5 storage. It will also include a night-mode 13-megapixel OmniVision OV13B10 lens. It has an 8-megapixel front-facing camera.
JioPhone Next Pricing
The JioPhone Nexr, according to Mukesh Ambani, will be the world's cheapest 4G smartphone during the Reliance Annual General Meeting (AGM). The lowest 4G smartphone currently available costs less than Rs 5,000, implying that the Reliance JioPhone Next will also cost less than Rs 5,000.
The JioPhone Next is the company's attempt to make 4G handsets more affordable to consumers in India who are currently using 2G phones but want to upgrade to a smartphone.
According to Google, the JioPhone Next will run an "optimised OS that leverages Android and Play Store" and is designed to serve the "specific demands of millions of smartphone users across India."
The smartphone will be available for purchase starting September 10, the eve of Ganesh Chaturthi in India, according to Reliance Jio.
---