DJ WISH is a disc jockey and music producer from Pondicherry who moved to Goa in 2020. Over the course of his career spanning more than 10 years, DJ WISH has entertained thousands of partygoers through his performances at various nightclubs and EDM festivals.
In a brief chat with ItsGoa, DJ WISH gave us an insight into his journey as a DJ, the places he has performed at during his DJ-ing career, his upcoming projects, and lots more.
Excerpts
Tell us a bit about yourself.
My stage name is DJ WISH. I was born and brought up in the Union Territory of Pondicherry. I grew up in a small town called Karaikal. I did my schooling there. Then I moved to Thanjavur. I did my graduation over there in engineering. I started DJ-ing during my final year of college and eventually moved to Chennai.
What was your childhood ambition?
I always wanted to be a pilot. Just like every other kid, I had a huge fascination towards flying and airplanes. I'm glad that I actually have a job where I can fly often.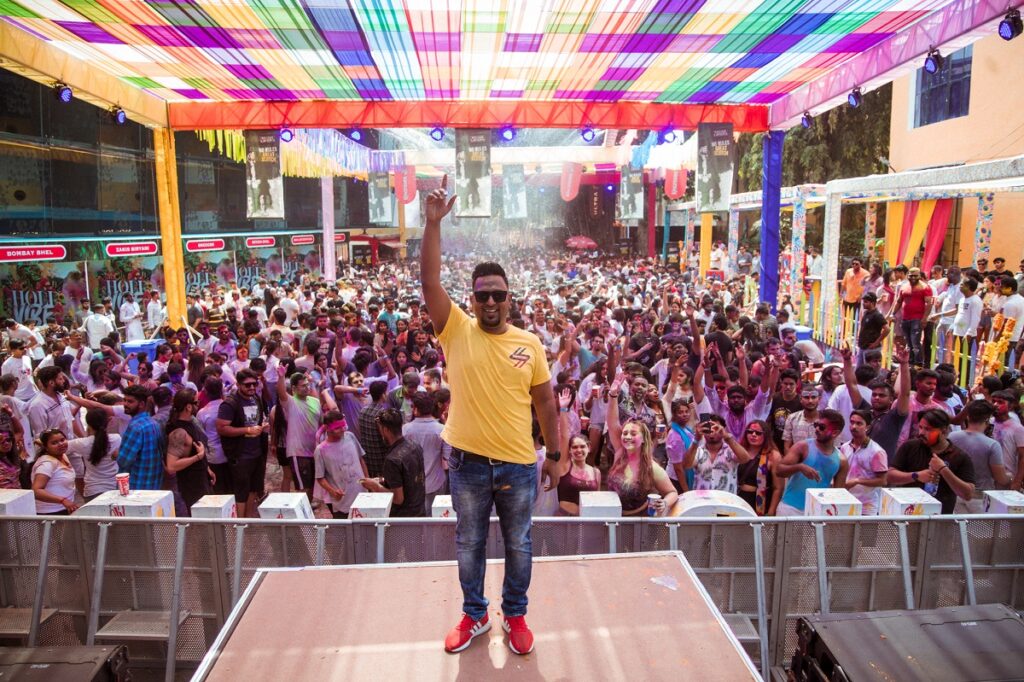 You are currently based?
I'm currently based in Goa. It's been two years since I moved here for good.
How and when did your interest in DJing begin?
I always had a thing for music, especially loud music. Back in those times, whenever I got to see good sound systems like Sony or Pioneer, I used to go crazy and get hyper. I always wanted to hear them at their loudest. So yeah, that craziness was there for music from childhood.
Then it was in my third year of college. There were some cultural program happening at my college and they wanted someone to play music and I was acting cool, pretending like a DJ. So, from that moment I developed an interest in learning things professionally. I wanted to be a DJ. I wanted to explore what is my opportunity here, what I can do here.
Take us through the journey of your career as a DJ.
I started DJing at a bar, like a proper bar. It's called Pulse in Chennai. So, I used to play there for four to 5 hours, and I didn't get paid. The only thing I get to do there is I can practice my stuff for like half an hour to 45 minutes at the max. After that, I have to play original music. I used to travel in local trains that is also funded by my sister because my parents were not initially supportive of what I wanted to do for a living. Obviously, they were disappointed that I finished my engineering and I got into music and the music industry. So, it was my sister who was supporting me a lot in the initial stages. So, after that bar, eventually I started getting into good places. I got residencies at some of the best clubs in Chennai. Then I guess it was 2013, I wanted to explore the market outside Chennai, and I wanted to be a proper freelancing DJ. Go out, travel, explore other cities, other markets. That's how it started.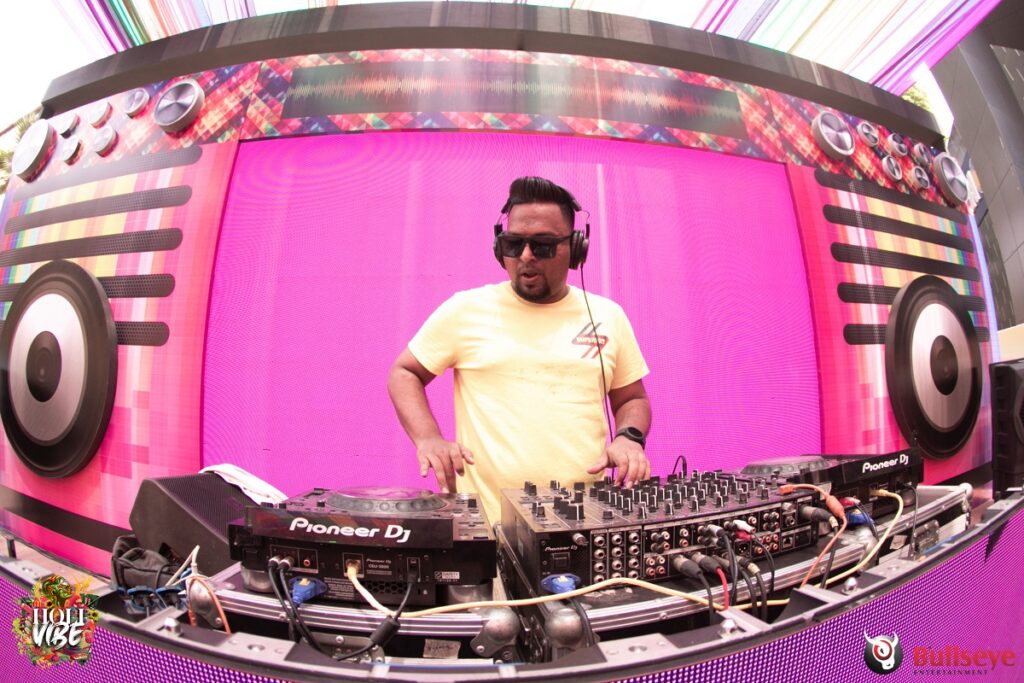 Mention the places you have performed at so far.
I have covered almost every state in India. I played in the Middle East, Sri Lanka, and a few Southeast Asian countries.
Tell us about your first gig as a DJ.
Memories of my first gig as a DJ? That I'll never forget. I was booked at this place called English Club in Coimbatore. I didn't have much knowledge about the place. I thought it was a nightclub or a pub or something like that. But it was a membership club, and I was not told what music I was supposed to play. It was a New Year gig in December 2008. I was not told about the genres I was supposed to play. to play. Back in those times, we had to carry CDs, so the music collection was limited. Not like how we have right now, the pen drives and laptops. So, whatever I had, I went there. I was thinking it's going to be a retro rock kind of gig. Thinking it's an English club, but it was a proper Bollywood membership club. I was abused left and right, and it was a New Year gig. They did not even give me dinner or something in the night. And those days, you didn't have food delivery apps like Swiggy or Zomato. I even cried that night because I was young, and I had no clue what I was getting myself into. It was difficult.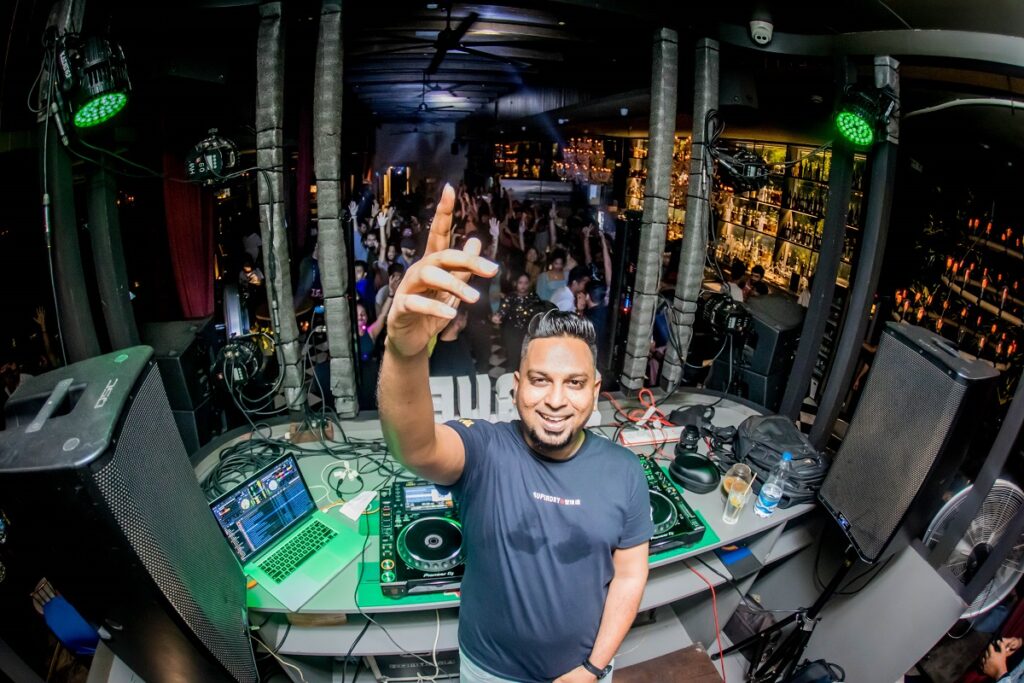 Name a few DJs who are your favorites.
I would name three of my favorite DJs. The first one would be Skill X and second would be Eric Brits. Why these two? I've been very emotionally connected to these two artists. The very first time I saw them performing in India, I was just crying out of joy. People around me were trying to stop me, but I could not stop. Then third, I would say Don Diablo because of his production style. The way he controls the crowd is very unique.
Apart from DJing, what are your other endeavors?
Apart from DJing, I am also into music production. I produce music. I write and produce music. And I also run a talent management and booking agency where I organize India Tours for international artists. It's been four years since I've been doing that.
What are your future plans?
My future plans are to release a lot of music. So, I recently started another stage name where I am producing and performing different genres on that name. It's called 'Not that wish'. And also, I have huge expansion plans for my agency to make it one of the top in Asia.