He has been featured in Goan Insider's list of the 50 most influential people in Goa, twice in a row. He has also been named as one of the 30 Most Followed LinkedIn Influencers by Engati. And his name is Nigel Quadros. Nigel Quadros is a well-known name in the field of digital marketing, both in Goa as well as around the globe. He is an entrepreneur and digital marketing expert who has worked as a consultant for some of the world's most prestigious companies in India, Qatar, Oman, Bahrain, and the United Arab Emirates.
Humans of Goa is our original and official series that shares inspirational stories from the lives of Goans. 'Humans of Goa' celebrates the spirit of every Goan. Follow @ItsGoa on Facebook, Twitter and Instagram for more inspiring stories.
---
Nigel Quadros was born in Goa and raised in the UAE. During his childhood and teenage years, while most of his peers chilled with a few drinks in hand or slogged with their noses buried in textbooks, Nigel spent his time exploring the exciting world of technology. He used to keep reading and learning about anything and everything related to technology ever since he got his hands on his first mobile phone when he was nine years old.
With a strong inclination towards technology and a voracious appetite for content, he realized at a very young age that working a conventional 9-5 job would never be his cup of tea. Consequently, as a teenager, when everyone worked hard to change (or shape) their lives, Nigel decided to change the world through his favourite area of interest, technology. He was always into technology and that led him into web development, design, and programming.
Nigel Quadros used to design websites for many corporate clients and even before he turned 18, he had earned a strong reputation as a reliable web designer among many corporate firms around the world.
Using the money Nigel earned by designing websites, he started his first online business at the age of just 19. The business which he started was AndroGuru.com, an online web portal containing news, reviews, and everything else related to Android technology. He used to keep himself abreast with all the latest news and other developments in the world of technology and used to share all his knowledge and ideas on the portal during weekends.
His parents were very worried and felt that he was too young to venture into entrepreneurship. They felt that he was devoting too much time to his venture and that he should focus on completing his higher education first. However, all their worries and concerns diminished when Nigel, as the editor in chief of AndroidGuru.com, made Goa proud by being a panellist at the AnDevCon (Android Developers Conference), one of the largest international Android conferences, held in Boston in July 2015.
While handling AndroGuru.com, Nigel pursued his higher education alongside. He attended Bangalore University where he graduated with a BA in Computer Applications.
Today, AndroGuru continues to grow and he continues to learn, and share his knowledge on digital marketing to help bloggers and businesses build real brands and increase their revenues.
It's human nature to find equilibrium, settle down, and resist change. Most people fall into the trap of convention owing to this human nature. He is known to be wired but differently as his ideas are very unique and always aimed at changing the world. And this mindset of his has taken him a long way in life.
From enabling India's largest Android community to creating popular tech-related YouTube videos to creating ace digital marketing strategies for top companies such as Navin Studio, Route 66, Thirsty Bear, Chunky Chicken, BNB Custom Homes, Akar Realty across the globe, Nigel's persistence, dedication, and hard work has enabled him to taste success at a very young age.
With your will, some luck, and lots of hard work, Nigel helps businesses as well as influencers and content creators to build their multi-million dollar brands through content that will share his experience over the years, insights that he has learned by working closely with established brands and struggling startups and lessons that he has learned from mistakes that he made along the way, and those of others.
In a brief chat with us, Nigel shared a few interesting aspects of his life, a few interesting anecdotes, and some tips for success that he has learned through experience.
Excerpts
Describe yourself in one line: I'm just the cute kid around the block who has always been into technology, or better still anything that has a battery and a screen.
Your loved ones call you: Nigel or loved ones are allowed to call me whatever they like.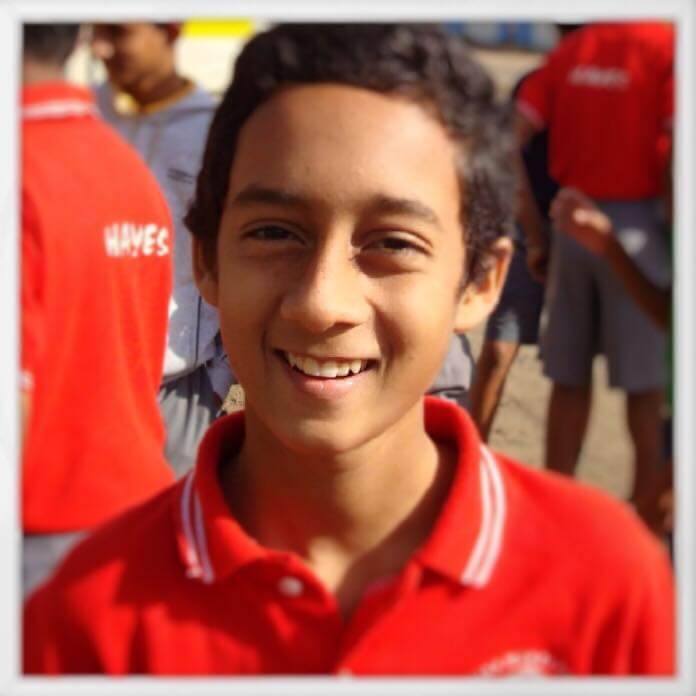 You live in Goa at: Divar Island
What was that one moment that changed everything?
To be brutally honest, the fact that I got a chance to work with one of the best CEO's in my early years really changed my life – and since then there has been no looking or even turning back. I would also say that I have many mentors (some are very close and dear to me) who have guided me and shared their experiences with me in order to work on myself and become the best version of myself.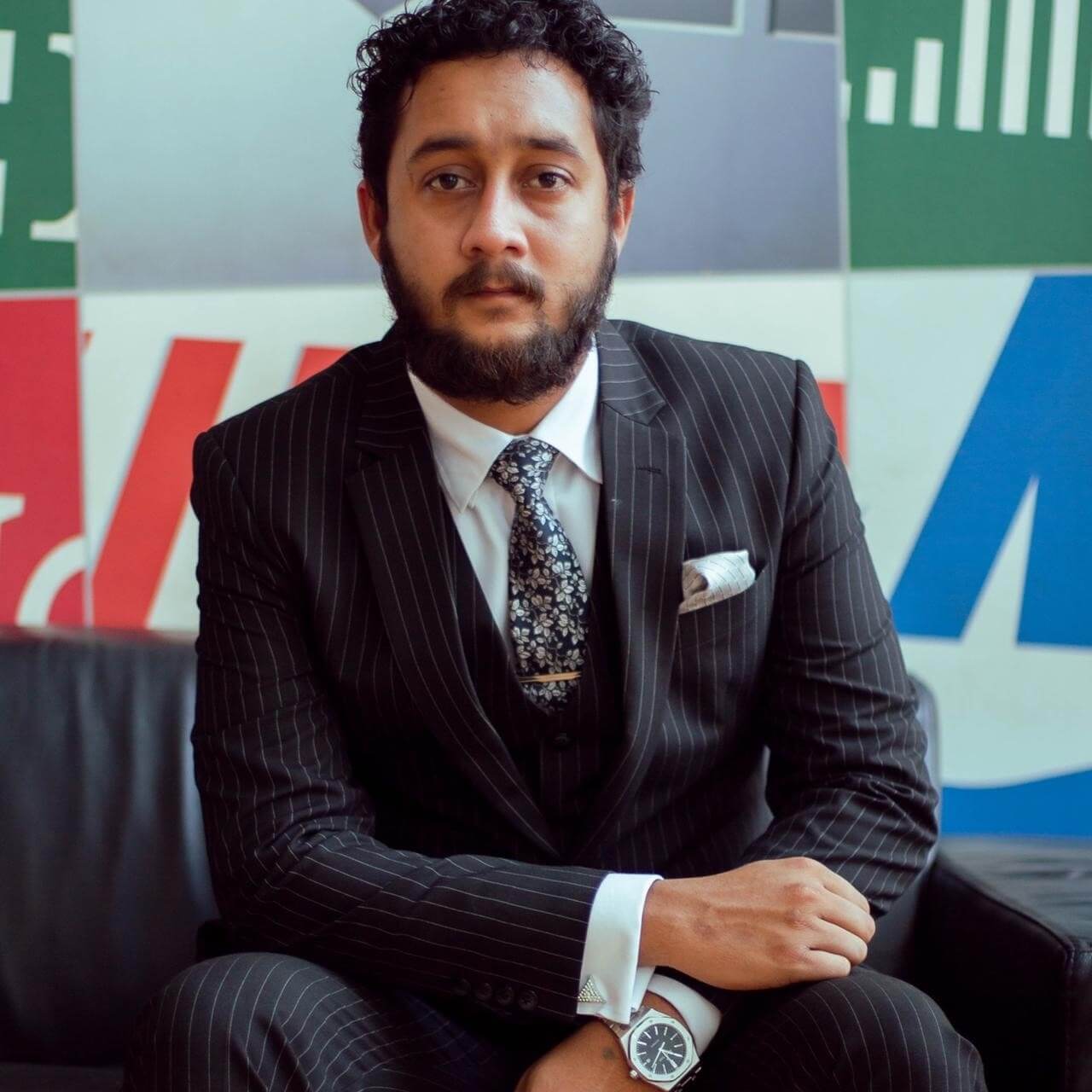 Any funny/inspiring childhood story or memory you want to share that shaped your life?
There are so many to be really honest. Having lived most of my early years in the U.A.E, and later having moved to India – I take pride in the meaningful relationships I have fostered with family and real friends, the memories of which will always be cherished till my last breath.
One funny moment was when I didn't even touch my accountancy books throughout the semester and attended the exam. I was shocked to get 03/100 and that too, only for the fill-in-the-blanks questions which I managed to ask a couple of classmates during the exam.
I am sure that if my accounts teacher is reading this post, she would be laughing out loud, as I was the only one in the class who managed to duplicate the whole question paper as another question paper of the answer sheets.
Well, the rest is history. Education is not important, it's just a thing to be checked off on the list – so just get done with it. Always take the risk, follow your passion, and keep inspiring.
Who are your role models? The ones you look up to for inspiration?
The ultimate role models who I have been seeing all my life in front of my eyes are my parents who have taught me humility, passion, and empathy among many other invaluable lessons. When it comes to career and business (from whom I seek inspiration), there are many such as Elon Musk, Ratan Tata, Bill Gates, Jack Dorsey, and Jeff Bezos.
What role did family and friends play? Any stories of support you recall?
My dad, mom, and sister are my biggest support. They have always supported me throughout my life to date.
What advice would you give yourself if you went back in time?
1. There is no need to have a formal education.
2. Always remember that 99% of the people show that they support you, but in reality are jealous if you are doing something right, or great.
3. Trust no one, except your family.
4. Business is not money, it's people.
5. It's okay to say NO. There's always an option!
6. Money is not everything but it is important. Money can solve problems, as well as create problems.
7. Cherish and spend time with family more than anything else in this world.
Anyone from the past or present you'd want to meet? Why?
Well, I would like to meet my grandparents, as I miss them a lot.
What's the biggest challenge when pursuing this full-time?
Running multiple businesses, across different industry verticals is not an easy thing at all. The key challenge is getting the right people on board as a team who take on full responsibility to make sure that everything is not only under control but also ensures personal and business growth.
What is the legacy you want to leave behind? Any advice for your followers?
I believe that there is no such thing as followers. I live and breathe to leave a long and lasting impression on every person who I meet, work with, and associate with. It is a key fundamental of life to share one's knowledge for the greater good, and I always like to push people up (only the deserving ones).
In simple words, I believe in living a simple life and having a very high level of thinking, which is achievable. There are so many who will pull you down, even those who you call your friends (there are always two faces to every friend out there). Remember, in life if you give good – you will get good.
If I deserve to be a legacy, I will be. Good things happen with time. One does not have to run after it.
You may also be interested in reading: Humans Of Goa: Mary Anne Cordeiro – The Joseph Rufino Cordeiro Foundation