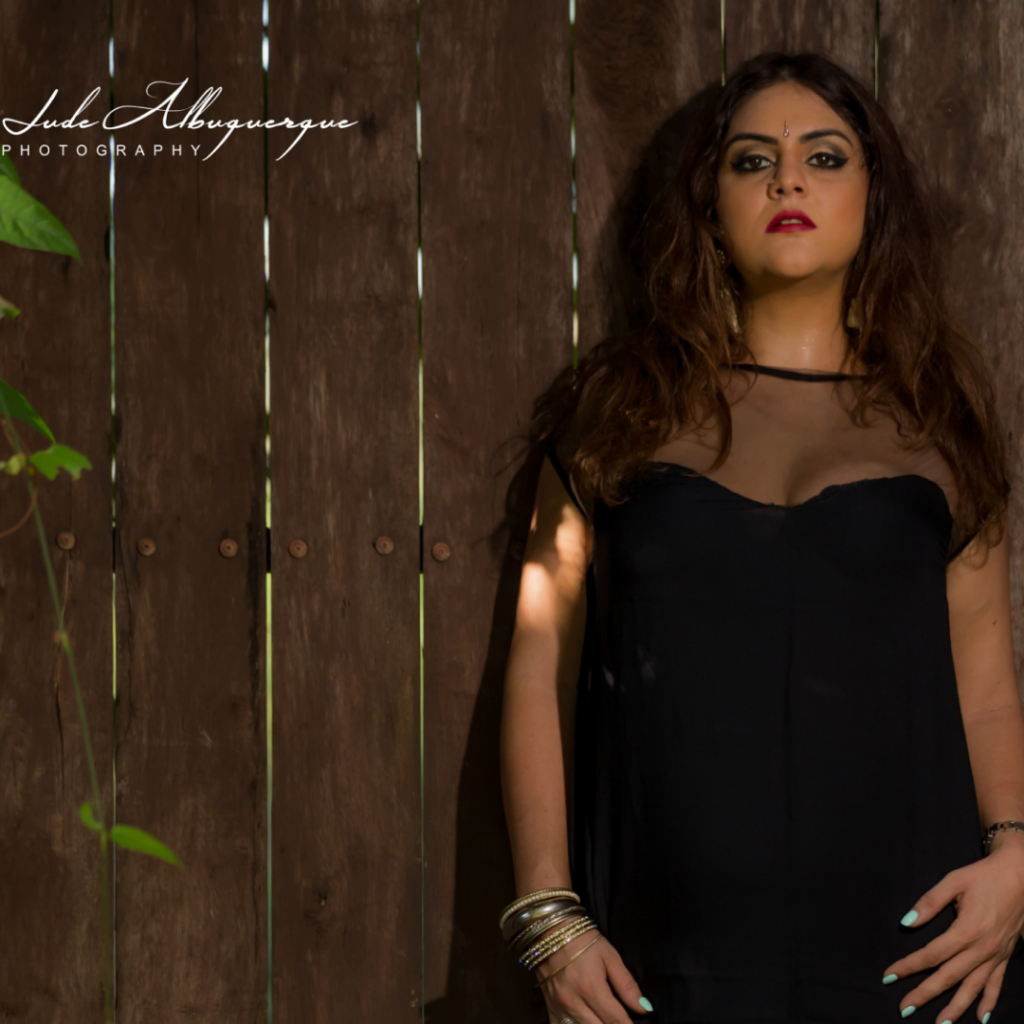 Lana de Souza is an entrepreneur based in Siolim village in North Goa. She is a very well known face in the hospitality industry here in Goa. She co-founded Ananás, a popular clothing brand in Goa, in 2020 along with her childhood friend Rosanna. Their fashion collection is styled in the Goan "susegad" way of life – and includes outfits for resort wear, beach wear and evening wear. Their retail outlet is based at Thalassa restaurant in Siolim. Recently, they launched their website through which they ship their products all across India.
In a brief chat with ItsGoa, Lana gave us an insight into her life, the story behind Ananás, various interesting anecdotes from her life and lots more.
Its Goa: Tell us about yourself…
Lana: My name is Lana de Souza. I am the co-founder of Ananás, a popular clothing brand, which I started along with my partner Rosanna D'Souza in the year 2020. Both of us were born and brought up in Goa. Our friendship goes all the way back to the days when we were schooling. We often discussed among ourselves about starting a clothing label but life came in the way and we never really had the time. However, during the Covid-19 lockdown in March 2020, when the whole world, including us were forced to step back from our normal lives, we realised that we had the gift of time and decided that this was a perfect opportunity to try and fulfil our childhood dream with our combined creativity – And thus, Ananás was launched in 2020 during the lockdown!
You live in Goa at: Siolim
ItsGoa: What was that one moment that changed everything?
Lana: 2020 was a terrible year for everyone globally. At a time so uncertain, being under lockdown at home in Goa turned out to be a blessing for me. I got a chance to go back to my roots and explore Goa without any tourists and spent my days in the midst of nature. Everything was at a standstill including work, but I still wanted to make the most out of each day of mine and be productive with my time. A childhood dream that I had with my best friend of starting a clothes line suddenly came back into our minds as we had time on our hands and we thought "why not?" 2020 taught me to embrace change, whether good or bad. That's what ultimately led to the birth of our brand, "Ananás" . I love the creative freedom that building "Ananás" has given me. It has truly helped me to rediscover my love for Goa which is being showcased through the brand.
ItsGoa: Tell us a little bit about the clothes offered by Ananás?
Lana: Our clothing collection is styled keeping Goa's "susegad" culture in mind – chilling at the beach during the day and enjoying a fantastic party at night! Hence our clothes are ideal for vacations, with outfits for resort wear, beach wear and evening wear. Most of our clothes can be mixed and matched to create multiple boho, comfortable yet stylish looks.
Ananás clothing and designs are ideal for tropical climates as the fabrics are breathable and light. They are made using authentic Indian textiles and fabrics. The majority of our fabrics range from silk saree to cotton base to traditional hand-block dyed mulmul cotton and are sourced from various states throughout India.
ItsGoa: Any funny/inspiring childhood story or memory you want to share that shaped your life.
Lana: Even as a youngster, I've always loved bold styles while my partner Rosanna prefers a more understated look. We realised that by collaborating together we could come up with something unique showcasing our Indo-Western heritage (I'm an English-Indian and Rosanna is a Swedish-Indian). We started by launching our men's line via Instagram as our women's collection was still not ready. We slowly followed with the women's collection and today we are very happy to be running a store at Thalassa Restaurant in Siolim. We have recently launched our website and have plans for further expansion this coming year. Never let your childhood dreams die!
ItsGoa: Who are your role models? The ones you seek inspiration from?
Lana: I have two individuals whom I consider as my role models. The first one is my father, the late Norman de Souza. He was an incredible businessman who was way ahead of his time. I still remember all the valuable advice that he gave me regarding running a business and I use it till this day in running Ananás.
The other person whom I look up to and derive a lot of inspiration from is Mariketty Grana, the founder of Thalassa restaurant. She showed me that through persistence, dedication and hard work, you can achieve almost anything in life. She is truly an inspiration for all young women entrepreneurs.
ItsGoa: What role did family and friends play? Any stories of support you recall?
Lana: I am very close to my family. We support each other in everything in life, including business. As you get older, you realise that a small circle is the best kind of circle to have. Treat friends like family and treat family like friends. Once this is achieved, there is no better support system!
ItsGoa: What advice would you give yourself if you went back in time?
Lana: Life is full of ups and downs. Always learn the lessons and keep transforming with time.
ItsGoa: Anyone from the past or present you'd want to meet? Why?
Lana: Princess Diana. For what an impact she made on people and the world through her various acts of kindness. The world needs more good hearted people like her. Also, her fashion sense is simply amazing!
ItsGoa: What's the biggest challenge when pursuing this full time?
Lana: The biggest challenge I face is to make my brand a trend setter instead of keeping up with trends, while at the same time remaining practical and pragmatic.
ItsGoa: What is the legacy you want to leave behind? Any advice for your followers…
Lana: Life is too short. Work hard and play hard. But most importantly, live, love and laugh. Be kind and compassionate. I want to be remembered for these qualities.