The population of India is over a billion. There are people everywhere, whether it's in the cities or even rural areas. There are the educated and literate and others that are neither. Almost every household has a car, sometimes even two. This is a major contributing factor to the pollution problem that we are facing. Then there is the fact that human beings, in general, are a very messy species. Everything that they buy has to be collected in a plastic bag. Even garbage is thrown out in plastic bags. What happens to the said plastic bag when it has outlived its usefulness? It's just thrown out. And do you know what's the worst thing about plastic bags? They are not biodegradable!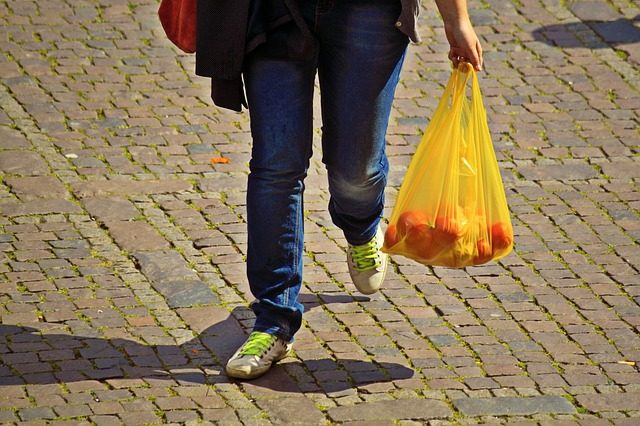 Taking all this information about plastic bags into consideration, the government of Goa is attempting to create a 'plastic free Goa'.
Banning plastic bags forever?
Plastic bags are used every single day by every single person that goes shopping. The thickness of these varies and is measured in microns. Every grocery shop and market stall provides customers with the wafer-thin ones to put their purchases in.
These bags are a major threat to the environment because of they are non-biodegradable and non-disposable. Therefore, the government is implementing this ban. Given that this is a menace all over India, other state governments are doing their best to implement the same.
With the implementation of the ban on plastic bags below 50 microns in Panjim, the fruit, vegetable vendors and the scores of small shops owners are now attempting to replace plastic bags with larger and thicker cloth bags.
If vendors still insist on providing customers with plastic bags, they will have to pay a registration fee of INR 48000 for the entire year. Speaking to the newspapers, one fruit vendor, Rajan Naik, said that this ban is likely to work in the fruit, vegetable and fish market.
"The registration fee works out to Rs 48,000 which we cannot afford so it is better to stop using plastic altogether," says Naik. While vendors are currently using paper to wrap items, this is still not a solution, especially when some customers buy fruit in large quantities. While most vendors are ready to give up using these bags, they wonder why the government isn't doing more to curb the manufacturing and selling that goes on at Goa's borders.
As of now, these rules are in force in Panjim and Margao municipal markets from April 1, 2018, before it is extended throughout the state from May 30, 2018. The newspapers have more on the subject. Read about it all, here and here.
Information credit – The Navhind Times and TOI
ItsGoa/APR/KDGP