Goa in general faces a problem with garbage and waste management all through the year. It's not just the roadside areas that suffer. Our beautiful beaches bear the brunt of most of it since this is where the hordes of tourists descend from the hinterland areas.
New Year, same old problems with waste
On the 1st of January, after all the New Year celebrations were done, people living in the Miramar locality, woke up to find the most famous beach in Panjim buried under a sea of waste. Of course, there's a tendency to blame just the tourists who come to Goa for a good time during Christmas but in this case, the locals played a major part as well.
Miramar beach was almost entirely buried under a sea of waste. The Herald newspaper reported that there were broken glass bottles of every kind; vodka, whiskey, wine, beer to name a few. These were joined by plastic bottles and bags strewn all over along with clothing. Makes one wonder how people got home without their clothes.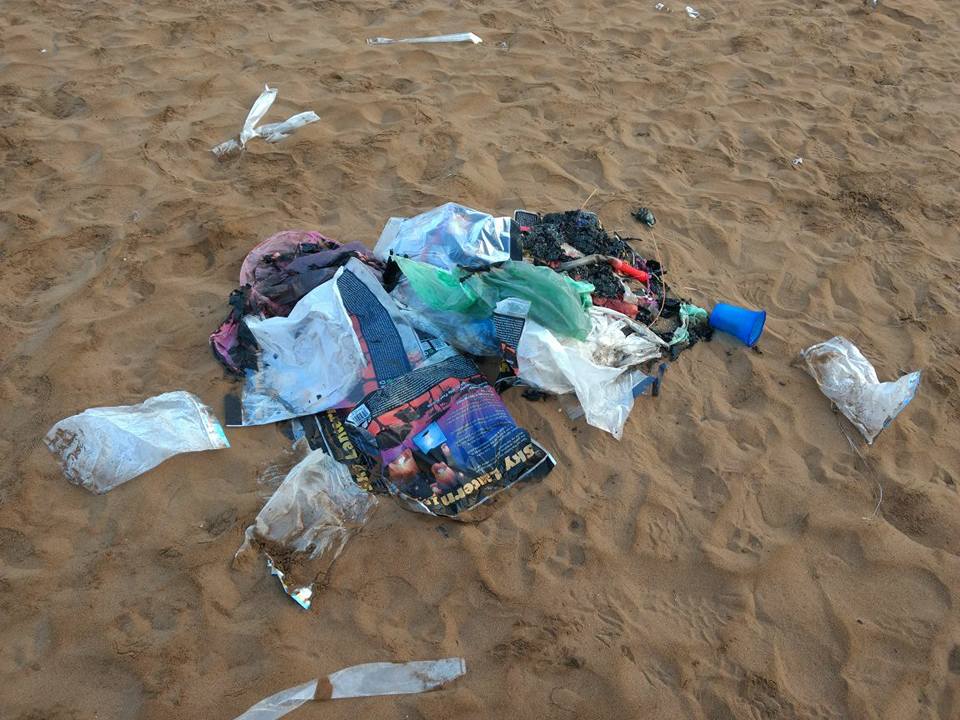 Local residents were also extremely agitated over the situation that occurred on New Year's Eve.
"There was rubbish everywhere. I was really shocked early morning after I came for a regular morning walk at the beach. It's such a shame that people do not have any civic sense," said Darshan Naik, a local resident of Caranzalem
Another Taleigao resident, Anirudha Bhaje, who had visited the beach on Saturday night, had to say this "There were a lot of tourists, mainly from South India who had come for a celebration at the Miramar beach. It is probably these tourists who left most of the waste on the sands."
Others that spoke to the newspapers, further revealed that this happens every New Year's Eve. However, not all tourists created a mess at the beach. Some carried their waste back with them to be disposed of properly in nearby dustbins.
There's nothing to be happy about in the New Year
Residents living along the Miramar and Caranzalem beach stretch said it's imperative that the government authorities keep a track on the movements and behaviour of the tourists and impose fine on all people who dispose of their garbage at the beach. They have also said that CCTV cameras are the need of the hour.
"Beach cleaning should be done by Tourism Department so they should have taken precaution to see that it is kept clean but the department has failed in this matter. In the past Miramar beach was with the City Corporation of Panaji and the Council had on duty, one supervisor and 15 workers. For the past few years, all the beaches of Goa have been taken over by Tourism Department for cleaning. It is reported that huge kickbacks were paid to the contractors which are evident from the Lokayukta order," said Panjim Mayor Surendra Furtado.
Local initiatives to clean up the beach areas have been attempted, a state of the art waste management plant has been set up in Saligao but the waste has gone unchecked to a large extent. People have even had certain things to say about the garbage left behind after New Year's Eve and these are their comments.
Not just a problem on Miramar beach
Beaches across Goa faced the same challenge after New Year's Eve. The festivities drew large crowds from all over.  There was waste left behind on almost every single beach from North to South Goa.
One thing's for sure, if not monitored and taken care of properly, it won't just be the cheap tourists that ruin tourism for Goa. All that waste and garbage will play a very big part in destroying the state completely.
Information credit – Herald and Navhind Times
ItsGoa/JAN/KDGP