Panaji, August 2023: Over the years, migration has been a recurring theme in Goa's socio-political scape right from colonial times.The 19th century saw waves of Goans migrating to East Africa in search of jobs in the 'new world', where Portuguese colonists also held sway, but according to filmmaker Nalini Elvino De Sousa, music was a key factor which continued to unite Africa's new migrants and help maintain soulful ties to their homeland, they had departed from. 
"Music was a reminder of their cultural heritage and a way for them to pass on their legacy to younger generations," said Nalini De Sousa, filmmaker and ethnomusicologist who recently spoke at MOG Sundays at the Museum of Goa in Pilerne.
De Sousa's lecture on 'The Transoceanic Journey between Goa, Mozambique and Tanzania' which delved into the unsevered connection between the homeland of Goa and its diaspora and the diaspora itself through music.
There were many associations within Africa that brought Goans together under one roof. "One such example is 'The Club, ' now renamed as Dar es Salaam Institute in Tanzania, which was and still is a space where Goans come together and mingle. The Club was designed by architect Anthony Almedia with an aim to unite Goans based in Tanzania," De Sousa said.
The filmmaker also said that the Institute's building still stands erect and Tanzanian nationals of Goan origin continue to bond over the soothing notes of jazz music.
"In Tanzania, D'Mello brothers, Remy and Tony Ferns were among many other artists who were driven by a shared aspiration to unite the Goan community," she said.
According to De Sousa, the 19th century wave of migration from Goa to East Africa was spurred by a desire for better prospects.
"Goa was experiencing financial stagnation by then and this migration presented an opportunity to improve their lives. Portuguese colonies in Africa like Mozambique and Angola and the British-held African regions like Tanzania and Kenya needed workers at the time. The skillsets of those who migrated were also diverse. There were bakers, butchers, shoemakers, musicians, doctors and engineers, whose services were necessary," De Sousa said.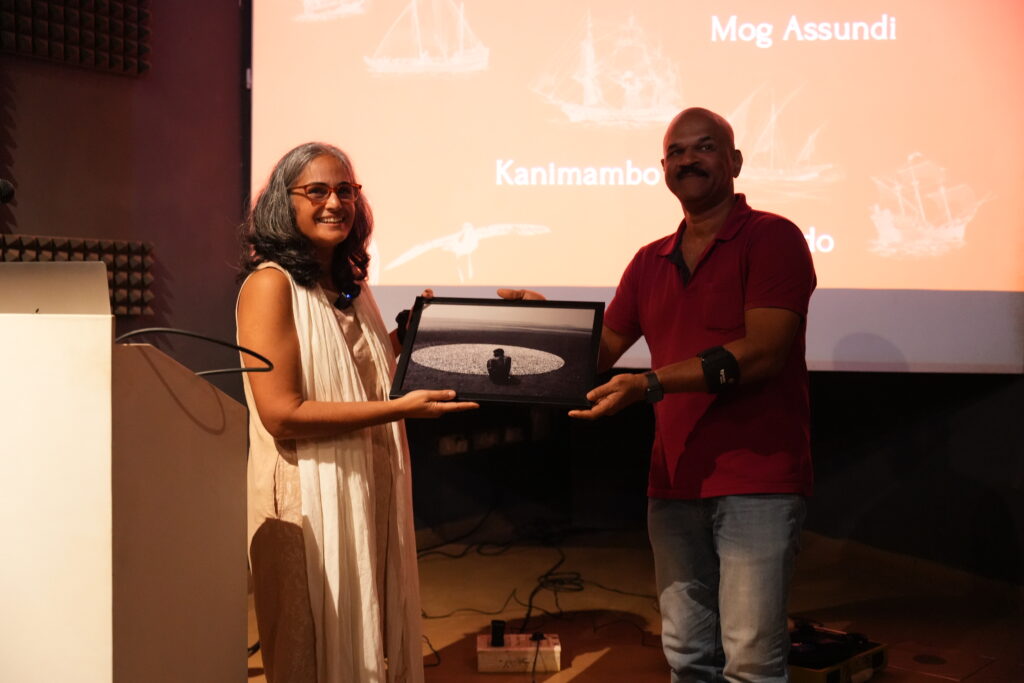 The innate appreciation of music and training in the musical craft was also an asset for Goans who landed on African shores, she said.
"Their knowledge in music was another skill set that helped them in finding jobs," according to De Sousa.
She further said that the Goan migration of the era serves as a testament to the remarkable determination and adaptability of a community in pursuit of improved prospects, all the while maintaining a strong link to their cultural origins and while over time, they adapted to the new language, new culture and the new geography of the region, their pursuit and passion for music provided them with the much needed anchor to their roots and community.
"Although language might not have traversed the distance, music certainly did. It was integral to preserving these Goan roots as were Goan associations in Africa which also played a pivotal role," she said.