In today's day and age, people are becoming more health conscious. They care about the food they eat and make a conscious effort to exercise in some form or the other. Some walk, others join the gym, a few go swimming and some take up yoga or other alternative kinds of exercise. Thanks to this desire for a more balanced and healthy lifestyle, a few enterprising individuals have started establishments in the form of stores and even restaurants that cater to those that want to change their lifestyle. One establishment that has been around for a while is Natti's Naturals in Anjuna.
Natti's Naturals – Organic Foods and Café
Located on the bustling Calangute – Arpora – Anjuna road, this organic food store, and café has been around since 2014. The store displays and sells a variety of products for the health conscious individual. One can easily find a range of gluten-free groceries, beverages, snacks, and cosmetics. Natti's Naturals also retails yoga clothes and accessories for those that practice the same.
Natti's Naturals is owned by the brilliant Natasha Mac, a naturopathy practitioner. The lady is half Austrian and half Punjabi and learned all about the use of herbs and spices in curing ailments from her grandmother. Armed with this knowledge, she gave up her corporate career in a metropolitan city, turning to this alternative lifestyle and moved to Goa to set up Natti's Naturals.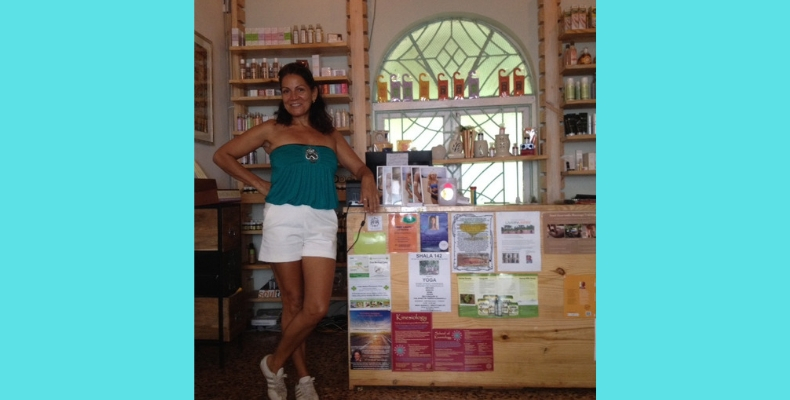 The Store
Practicing a 'farm to shop' philosophy, Natti's Naturals is one of the only stores to source products from organically certified companies across India.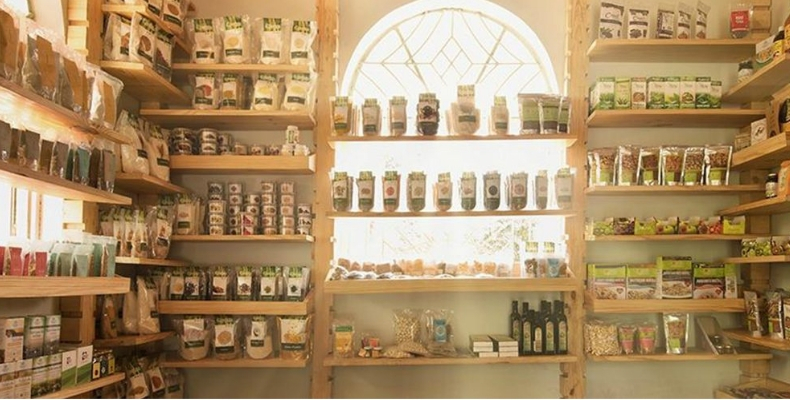 The store holds an exclusive variety of products from a number of brands like Earthon, Bragg, Blue Tokai and more. There is also a range of cosmetics and wellness products for sale like lipsticks and kajals; essential oils, candles, shampoos from different Indian brands. Organic superfoods also retail at Natti's Naturals. These include items like spirulina, moringa, alfalfa, flaxseed oils, barley, wheatgrass among others. This store is a veritable treasure trove of fashion clothing as well.
The Café
Besides the store, Natti's Naturals also boasts of its very own café that serves up organic eats for the health conscious. Everything is made from scratch with the finest and freshness natural ingredients. The menu has a fantastic selection of salads, burgers, gluten-free desserts and fruit juices to choose from.
Natti's Naturals is constantly growing its inventory of products, making it a must visit when in Goa or even if one is locally based.
Related topic – Saukhyam: a new eco-concept store and wellness space in Porvorim
Information credit
http://www.whatsupgoa.com/nattisnaturals
ItsGoa/NOV/KDGP