By Steve Antao
Goans all across the world are known for excelling in various creative fields, especially music. There are several bands run by Goans all across the world who perform at various events and festive occasions. One among the many Goans across the world who has been in the field of music for many years is Mumbai-based artist and musician and songwriter Karen Vaswani. A freelance graphic designer by profession, Karen is a conductor for Mahim's famous Victory Chorus Line Choir, which has been in existence for the past 36 years. Apart from this, she has been a member of several bands, performing on vocals and keyboard.
In a brief conversation with ItsGoa. Mrs. Karen shared insights about her connection to Goa, her journey and various achievements in the field of music, her association with World Goa Day celebrations, and details about an exciting event that she will be performing at, on the 19th of August on the occasion of World Goa Day.
Excerpts
Tell us about your connection to Goa.
My father is from Porvorim and my mother is a native of the village of Carona-Aldona. My parents migrated to Bombay many years back. I was born and brought up in Bombay. But we have our ancestral house in Porvorim where we go a couple of times during the year.
Tell us about your journey in the world of music.
My journey as a musician began at a very young age. I started learning classical piano when I was 8 years old and I conducted my first choir recital at the age of 12 for my school choir. Later, I moved on from classical piano to learning jazz piano.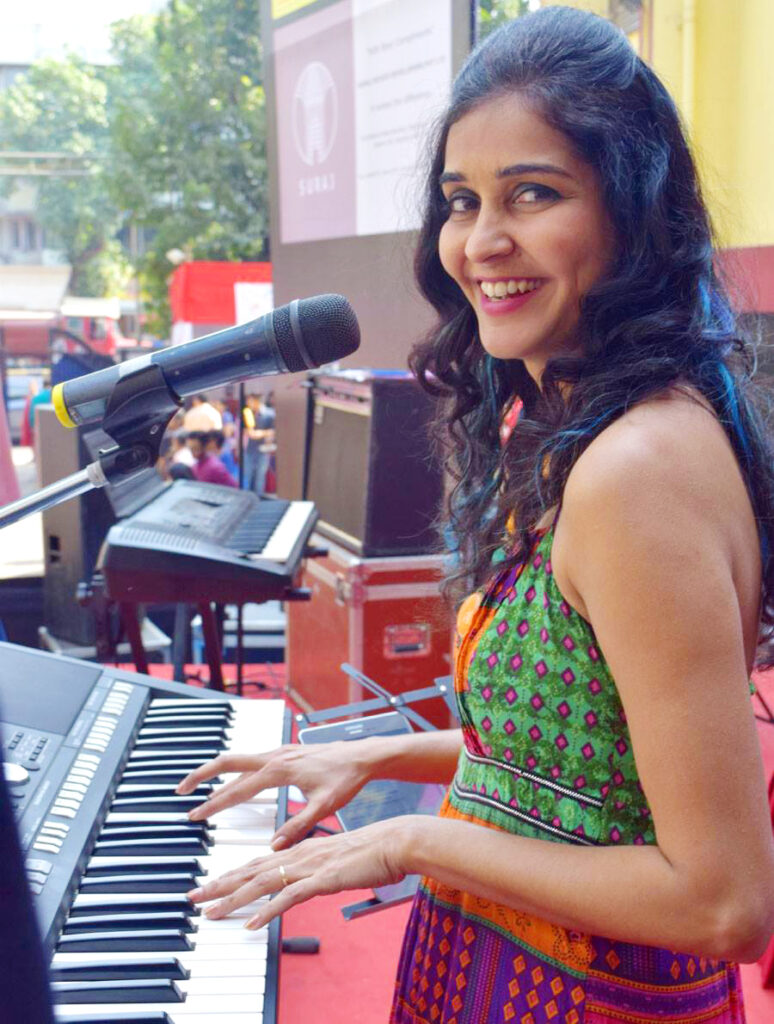 In 1987, I joined the Victory Chorus Line as an alto but later in 2004, took over the baton as conductor of the choir. I started performing in several bands as a vocalist and keyboard player, my first being 'InfraRed' in 1989. I am currently a member of two bands – 'Rockin Marmalade' and 'Rosemary and the Herbs'. The bands mostly play western music – both retro and modern.
Apart from singing and playing in bands, I have also composed many songs. In 2021, I composed and performed a song dedicated to Father Stan Swamy. The song, titled 'A Living Saint', had lyrics penned by noted musician Ernest Flannagan.
Recently, I composed two songs to spread awareness on the ongoing ethnic conflict and humanitarian crisis in Manipur. Both the songs have become very popular online and have been received very well by audiences globally. One of the songs, "A Song for Manipur" is on YouTube and has images of people and events taking place in Manipur. The lyrics for this song were also written by Ernest Flannagan. The other song on Manipur, also written by Ernest, is called 'Don't Cry For Me, Mother India'. It has been composed to the tune of the 1976 hit song 'Don't Cry For Me, Argentina'. The song has gone viral through WhatsApp ever since it was released.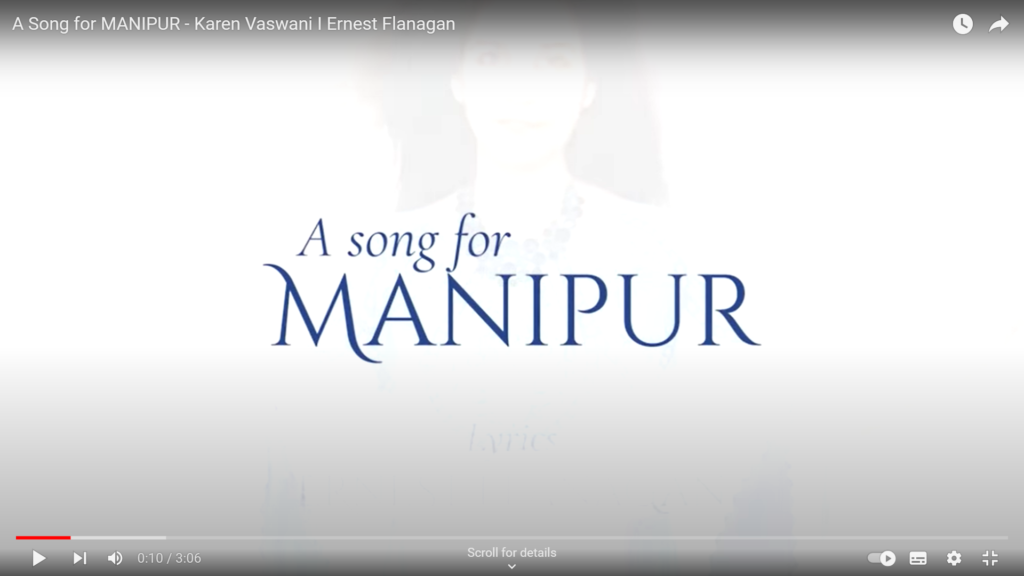 During the course of your musical career, have you worked with Bollywood singers?
No, not really. In fact, I've never ventured into Bollywood at all. I've done a couple of Bollywood songs with my choir, but otherwise, I am not much into Bollywood music. I actually started off my musical career performing gospel music in a choir. My first exposure to music has been gospel choral music, and then, of course, I moved on to jazz and pop music once I started playing and singing for bands.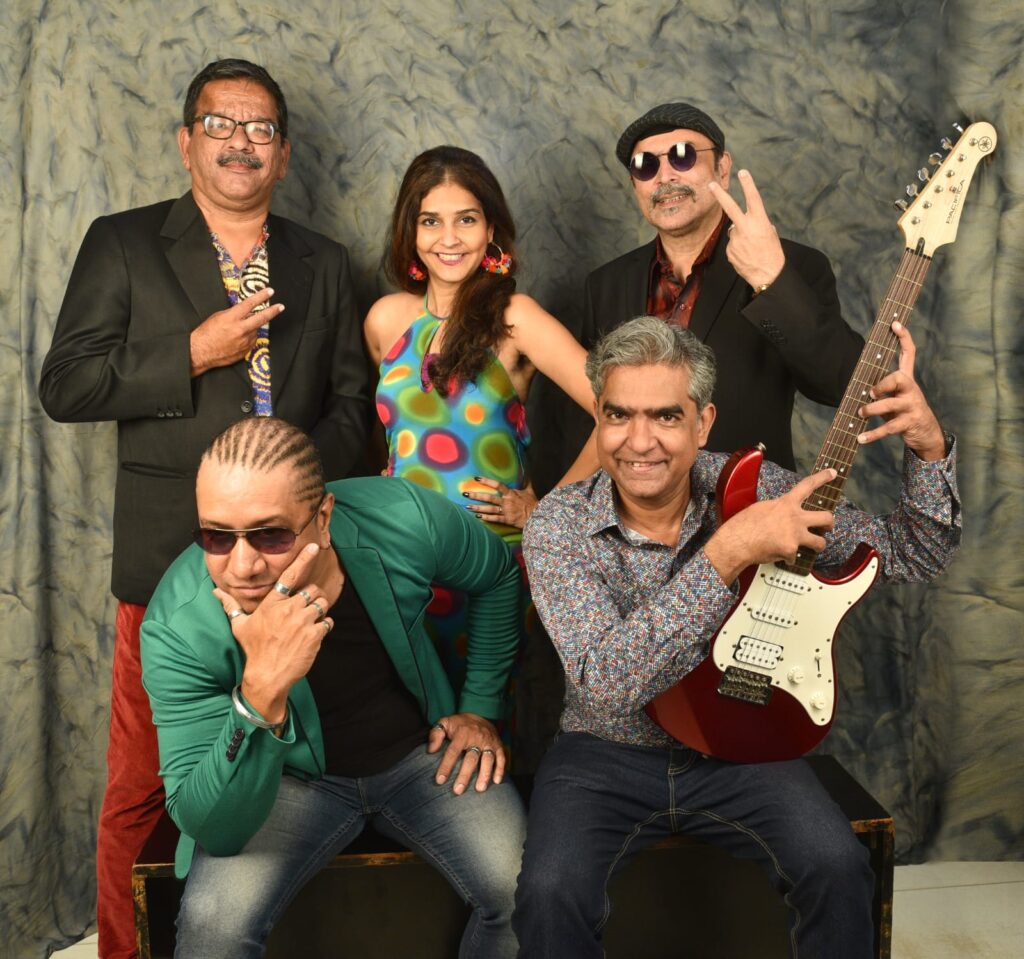 Is this the first time that you have associated with World Goa Day celebrations?
No. In fact, I've been part of the World Goa Day organising committee for the past two years now. Sometime in 2020, Mr. Rene Barreto, the passionate promoter of the World Goa Day celebrations all across the world, got to know about me and my band doing an online concert called 'Goan Global '. For the concert, my band ' Rockin Marmalade' performed only Konkani songs. The concert was very well received by audiences from all across the world and recorded 2700 LIVE views.
We did a 'Goan Global 2' online show in 2021 as well. After this, I connected with Mr. Rene Barretto because he loved both our concerts and asked me to volunteer in the organising of future WGD events. I readily agreed.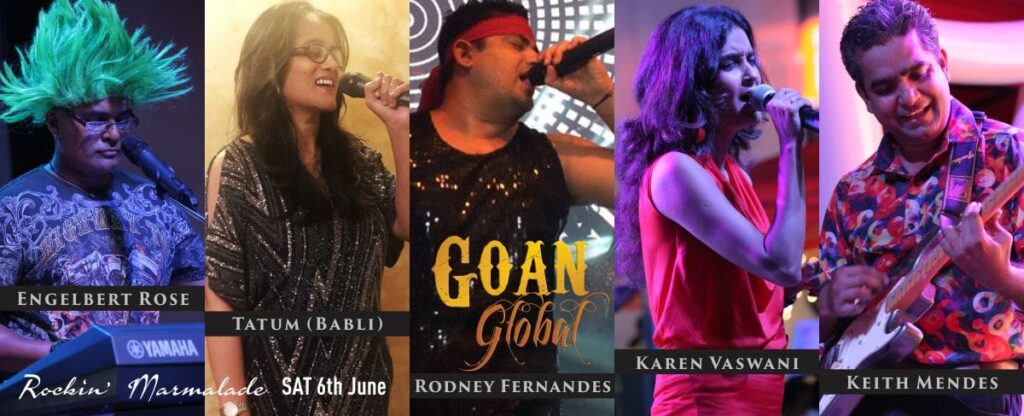 What event will you be organising this year to celebrate World Goa day in Mumbai?
So this year, my trio band 'Rocking Marmalade' will be doing a live musical event on the 19th of August at the Willingdon Gymkhana in Santa Cruz. It was the Cultural Secretary of the Gymkhana who was very keen on having a World Goa Day event organised at the venue. Here, my band will be performing a mix of English and Konkani songs. We have about 10-15 Konkani songs in our set. Also, a well-known ventriloquist called Yoko Rai will be performing along with us at the event. She's a very good ventriloquist and will be performing a few Konkani songs as part of her act.
What message do you hope to convey through your concert on the occasion of World Goa Day?
I have always aimed to promote Konkani music and Goan music all across the world through all my musical performances. I want Goans to take pride in the fact that we have such a rich cultural heritage in our own Goan music. We have had such amazing musicians from Goa, right from Alfred Rose to Chris Perry to C. Alvares to so many others. We need to keep the legacy of these amazing musical stalwarts going and keep making Goan music more popular. We, as Goans, need to do what we can to popularise our music without being ashamed or shy of it. Whatever be the mood of Goan music – happy, emotional, funny… our songs have always been appreciated by Goans and non-Goans alike and it's something that we have to take pride in and promote them as much as we can.