By Steve Antao
Colin D'Cruz is one of the most well-known names in the music industry here in Goa. Through the course of his glorious career spanning more than four decades, Colin has been a member of several bands in Goa and Mumbai. He has toured several countries around the world and has been a part of Sonu Nigam, Asha Bhosle and Shubha Mudgal's bands as well.
Recently, Colin collaborated with Goan singer Hemaa Sardesai and a few other Goan musicians to launch a new band called 'MOG'. The band will be releasing its debut album on the 20th of August on the occasion of World Goa Day.
In a brief interaction with ItsGoa, Colin shared details about his newly formed band, the idea behind starting the band, details about the band's debut album and his message to Goans on the occasion of World Goa Day.
Excerpts
Can you tell us a bit about your newly formed band called 'MOG'?
The band is called 'MOG' – Music of Goa. It is composed of Hema Sardesai and Seby Fernandes on vocals, Daniel Miranda on guitar, Tony Dias on keyboard, myself on bass guitar and Prathamesh Chari on drums. The band's debut album, which is also called 'MOG', will be launched on the 20th of August 2023.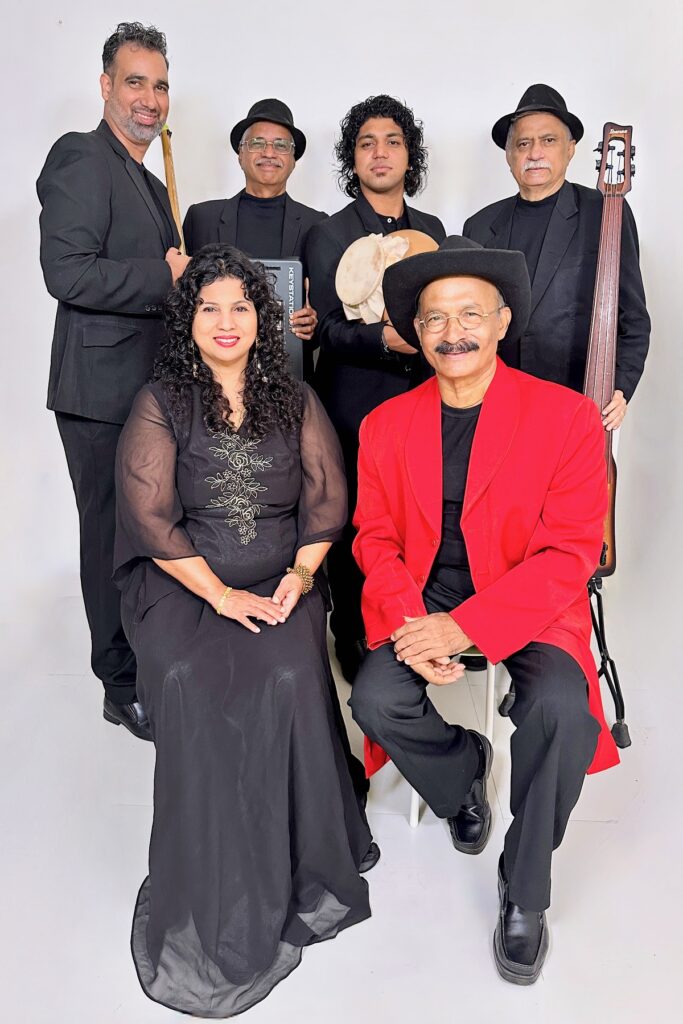 What was the idea behind starting this band?
The whole idea of putting together this band was that for the first time, we are forming a band, composed of only Goan musicians, playing only Goan music. Every band in Goa plays a mix of different genres of music. I too have been doing the same all my life. I have played everybody else's music. And I suddenly realised that Goa is a musical state. It has got its own musical culture and unique musical identity. So, I felt that it was high time I took pride in the music of my home state and promoted it to the rest of the world.
So, for the first time, this band will play only music from Goa. Our debut album contains Goan songs that people in Goa enjoy the most. It also contains Konkani originals that we have written and composed. The songs are in three languages – Konkani, Portuguese and English. 
Give us more details about the band's debut album 'MOG'.
The songs in the album have been sung by Seby Fernandes and Hema Sardesai, many of them individually and a few of them as duets.
The album will be available online as a free digital download at: www.jazzgoa.bandcamp.com/album/mog
This album has a playlist that every Goan home can be proud of. Goans are spread out all over the world today and MOG will take a piece of Goa to these Global Goans.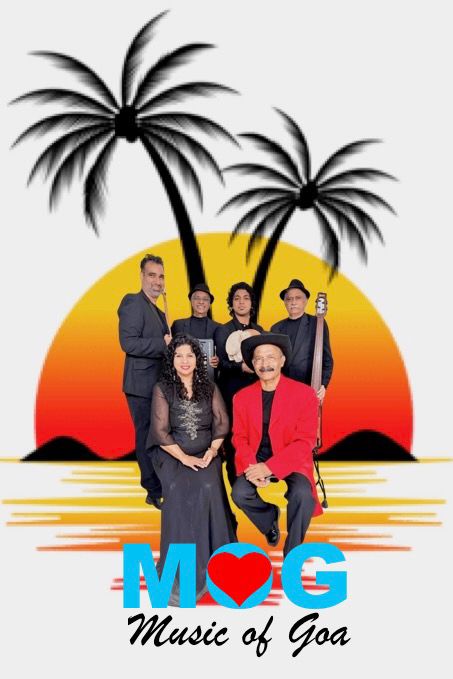 Can you explain the story behind the title of the band and the album?
We wanted to come up with a title connected to Goa. 'MOG' is an abbreviation for 'Music of Goa'. So, the title of the album as well as our band gives people an idea of what our band is all about and also the type of music we're going to play.
Is this the first time you have worked with Hemaa Sardessai and Seby Fernandes? How was your experience collaborating with them for the album?
No. I have worked with Hemaa and Seby in the past. Hemaa Sardessai is a musical star in Bollywood while Seby is a local music legend. Apart from their awesome voices, both singers have an amazing stage presence and strong audience connect. So, having them in a band together and doing live shows with them is going to be great. With this new band and album, we are bringing Hemaa back home to Goa.
I have known Hema and Seby for many years. Both are wonderful human beings and working with them is always an enjoyable experience.
Could you name any one particular song from the album which is your personal favourite?
My favourite song from the album is 'Goa Mhojem'. It's a song about Goa in Konkani. It is an original track that I have composed and has been sung by Hema Sardesai.
Are there any emotions or messages you aim to convey to listeners through this album?
I have performed for Goans based in Canada, the USA, Australia and other countries as well and I know how much they miss Goa. So, the idea behind this band and album is to also perform for all these Goan communities based around the world. What we are essentially doing is we're taking a piece of Goa to different countries. And hopefully, apart from the Goan diaspora based in these countries, we will also get non-Goans based in these countries interested in Goan music. That's the whole idea. Because we've been listening to music from all around the world. We've been performing music from around the world. Now, it's high time we focus on music from Goa and perform and promote it across the globe.
After the launch of this album, will your band be going on tours to other countries?
We plan on touring many countries because we have a whole string of inquiries lined up just from pre-launch promos online. We have to work out the logistics for these tours and then maybe, by the end of this year, we will start touring.
Finally, what message do you have for Goans all across the world on the occasion of World Goa Day?
Goa is the most beautiful place on Earth. There's absolutely no reason to leave Goa. When the whole world can come to Goa and live comfortably, I don't see why Goans should leave Goa to live comfortably. That's the message I wish to share with all my fellow Goans all across the world on World Goa Day.