By Steve Antao
Pradeep Chandran, a.k.a. Eddie, is a man who dons multiple hats. Born and brought up in Mumbai, Eddie moved to Goa in June 2020 in order to escape the hustle and bustle of the city life. Being new to Goa, Eddie used to often find himself alone and lonely, especially during weekends. So, on 22nd August 2022, in a bid to connect with new people and make new friends in Goa, he posted a nice catchy message on a Facebook group, asking people to join a WhatsApp group created by him to make friends and meet new people. Little did Eddie know that his post would become so popular and garner such a huge response from people.
Over the next few days, Eddie found himself occupied, interacting with new people on the WhatsApp group. The number of people who joined the group reached nearly 400 in just two days. The numbers kept increasing so much that Eddie had to request a few people from the group to assist him in running the group as co-admins. The group started to get filled up with so many interesting people from different walks of life, and this led to the birth of a community called New Resident Goans (NRG).
The group, which recently turned a year old, aims to help both, Goans as well as non-Goans based in Goa to connect with new people and make new friends. It also aims to work together as a community and support people in different areas such as finding jobs in Goa, getting information about agencies that provide certain services, promoting businesses, and lots more. The group also has a number of sub-groups dedicated to various topics, including promotions of business and events, animal welfare, eating out, dating, and music.
The Brain Behind the Group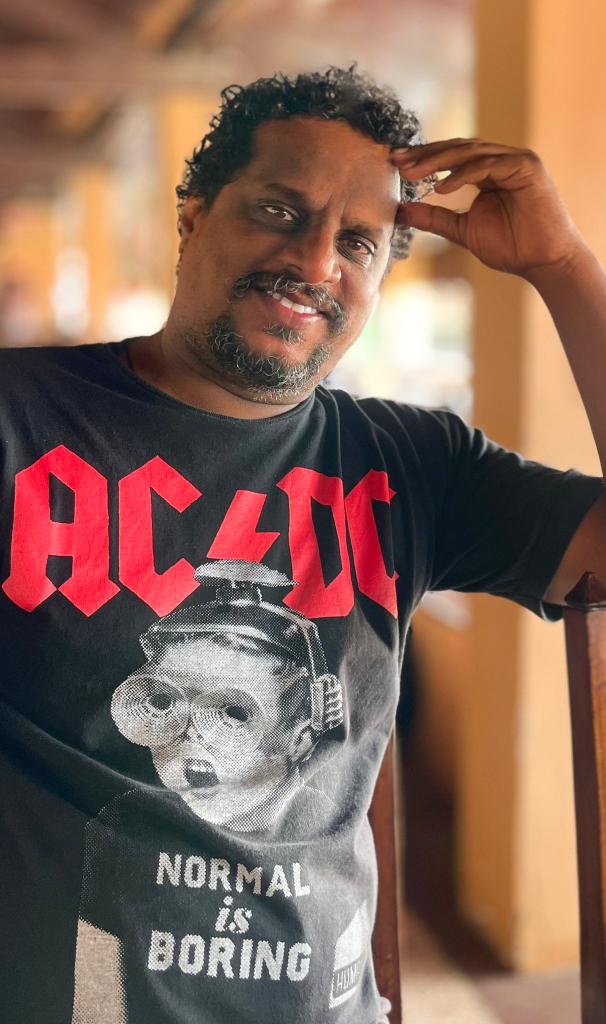 Eddie, who is the founder of NRG, started his career at a very young age. After failing his class 10, he started working as a newspaper delivery boy in Mumbai. He then began delivering pizzas for Domino's Pizza. Later, he started working at an event management firm where he got a chance to work with various celebrities, including cricketer MS Dhoni. He then became the CEO of a company that used to manage the events of Bollywood superstar Shah Rukh Khan. Currently, Eddie runs a number of businesses in Goa, including an artist management company called Exchange4Artist, a hostel in Arambol called ImagiNation, a full-fledged studio that provides services such as video editing and a content creation firm. He also runs two digital marketing agencies – first is Genesis Whiz which provides services such as influencer marketing, content creation, social media strategy for corporate firms like Amazon India and others. The other agency is called AlterEgo Martech which is a perception management and online reputation management agency that works exclusively with celebrities and politicians.
Eddie is assisted in the running of the NRG group by several co-admins. Out of them, two co-admins who work very closely with Eddie in running the group are Mita Arora and Robbie.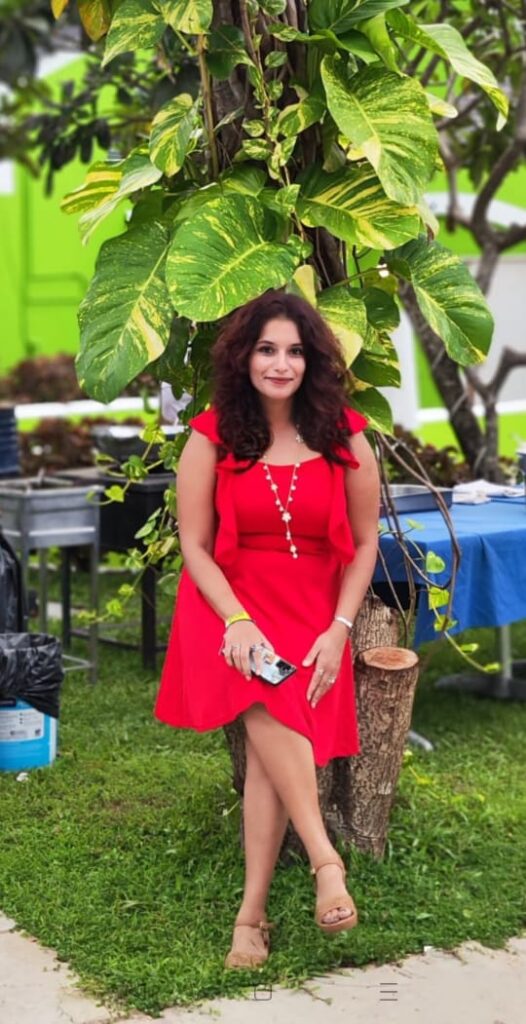 Mita, who originally hails from Delhi, is a journalist who has been working in the field of media for nearly 21 years. She moved to Goa in mid-2020 along with her family. Currently, she works remotely from Goa for an international news agency. Apart from this, she also teaches creative writing at People's High School, Panjim. She also holds an M.A. in Psychology and works as a psychologist and relationship counsellor at 'Antarman', a mental health clinic based in Panjim. She works with adolescents, young adults and elderly people to help them with their emotional well-being and enhance their coping mechanism skills. She has also worked on a couple of projects at Sangath, a mental health NGO based in Porvorim.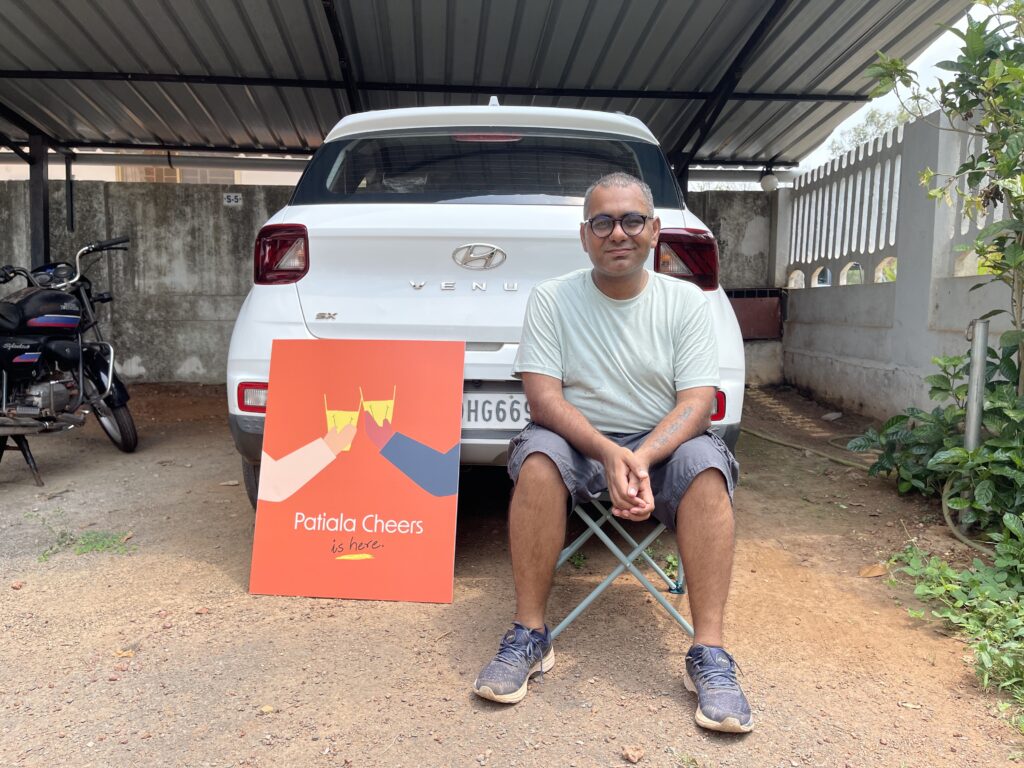 Robbie, who is a native of Punjab, also moved to Goa during the midst of the pandemic. After having worked for many years for several ad agencies in Mumbai and Delhi, he decided that he had had enough of the city life and wanted to move to a place that was more laid back and relaxed. And so, in mid-2020, he moved to Goa along with his family. Here in Goa, he creates content for his YouTube channel called 'Patiala Cheers with Robbie'. Through the channel, he creates videos, documenting the lives and journeys of interesting individuals in different parts of Goa.
In addition to Eddie, Mita, and Robbie, several other members of NRG contribute their time and serve as co-administrators of the NRG group. A few of these individuals include:
Mr. Sourav Ray: A native of West Bengal, Sourav is the co-founder of two enterprises in Goa – 'The RedBrick Shop' and 'Tripti Tiffins and Jars'. The RedBrick Shop deals in handlooms and handicrafts, while Tripti Tiffins and Jars is a cloud kitchen that specializes in serving authentic Indian food and pickles/condiments. Through his two enterprises, Sourav aims to bring a little bit of India back into every home.
Ron Alemao: Ron is a native of Goa. He has worked in the field of automobiles for nearly 24 years. Through the course of his career, he has worked for several car dealerships in Dubai including Chrysler, Jeep, Dodge and Honda. He returned to Goa along with his family in 2021 and currently serves as General Manager – Sales and Aftersales at a Jeep dealership in Goa.
Aditi Kapoor: Aditi was the first female admin of NRG. She has lived in Goa for many years and recently moved along with her son to Toronto, Canada. She has run several other big groups in the past and shared valuable insights to get things going for NRG too.
Anindita Chakrabarty: Another female co-admin of NRG, Anindita moved to Goa in 2022. She runs a nature and garden influencer and coaching business. She is also an avid tiger lover. Before shifting to Goa, she used to work as a data scientist in Mumbai.
Candy Fernández: Candy was born in the U.K. and relocated to Goa 10 years ago after falling in love with the place. A clinical psychologist by profession, she is now immersed in a coffee roasting business here in Goa and also looks after many animals who have landed at her doorstep.
Process Involved in Selection of New Admins
Eddie and his team of core admins follow a meticulous process to select more admins for running NRG. "One has to go through a round of interviews and we only select people after carefully evaluating their motives," says Eddie. "We have always maintained a sufficient number of female admins in the group to ensure that there is equal representation of each gender. Women in the group can approach female admins in case they face any issues", he says. "Also, admins like Mita and Candy are trained in psychology; so they know how to handle any issues such as arguments, abuse, etc", he adds.
The Journey of NRG over The Past One Year
Over the past one year since its started, the members of NRG have organised several meetups including one big meetup event at Divar Island in 2022. Also, members of the subgroups of NRG have organised events like potluck parties at the residences of different members. Nearly 100-150 potluck events have been organised by members of NRG over the past one year. The members of the group have also organised casual meetups with other members at restaurants and cafes. Also, members of the outdoor subgroup have organised outings to beaches as well as trekking and cycling events.
The NRG community celebrated its first anniversary with a party on the 2nd of September 2023. The event was organised by NRG North Goa, a sub-group of NRG founded by interior designer Joy Arora, and administered by co-admins Naveen, Sonia, Candy and Mita. The event was held at Otium by Otterra Resort in Porvorim. At the event, members of NRG got a chance to meet each other and have a good time. There was music provided by a DJ who kept belting out amazing numbers that created a vibrant atmosphere and drove many of the members to hit the dance floor. Members had an amazing time feasting on a sumptuous buffet and sipping on some incredible drinks. A cake was also cut to mark the completion of one year of the group. Also, there were a few stalls put up at the event by some members of NRG that had different kinds of products on display for sale. This brilliant initiative of having stalls at the event to allow NRG members to display and sell their products was spearheaded by Joy Arora, one of the main admins of NRG's North Goa group. His initiative greatly benefited several NRG members and provided them with an amazing opportunity to sell their products.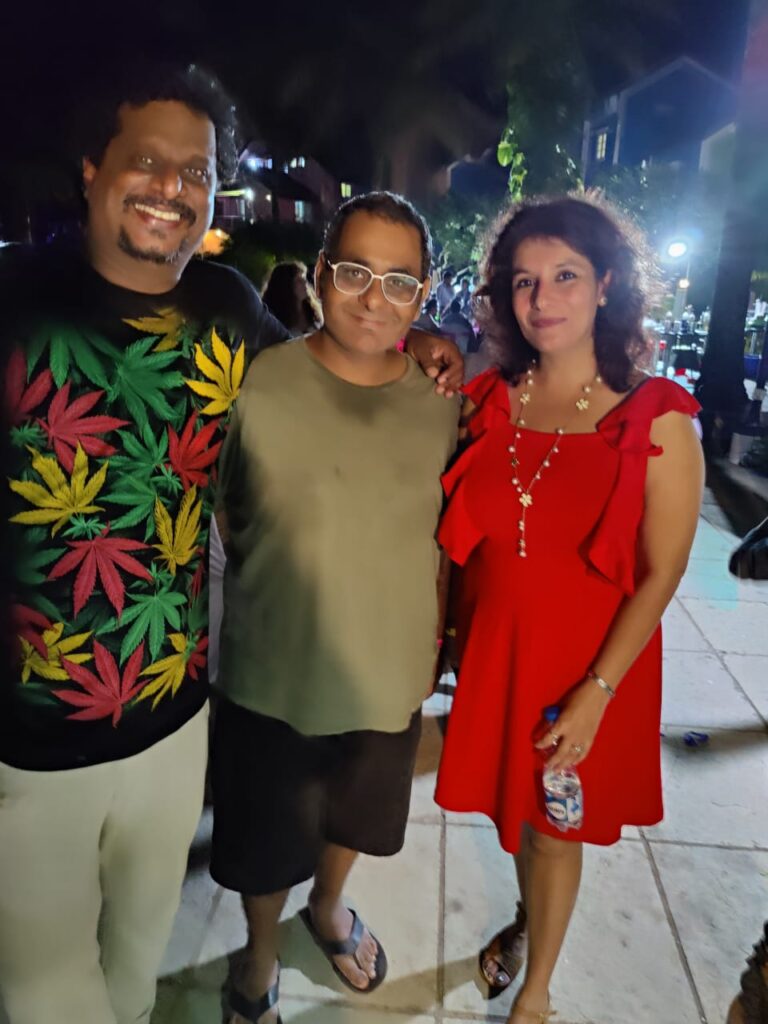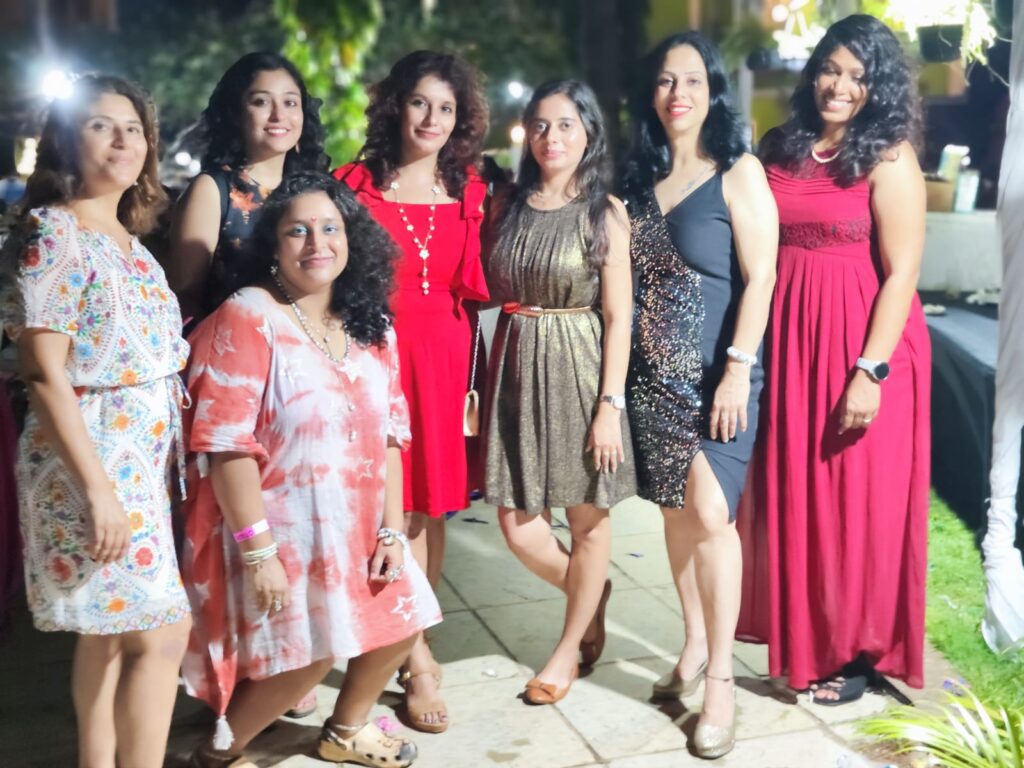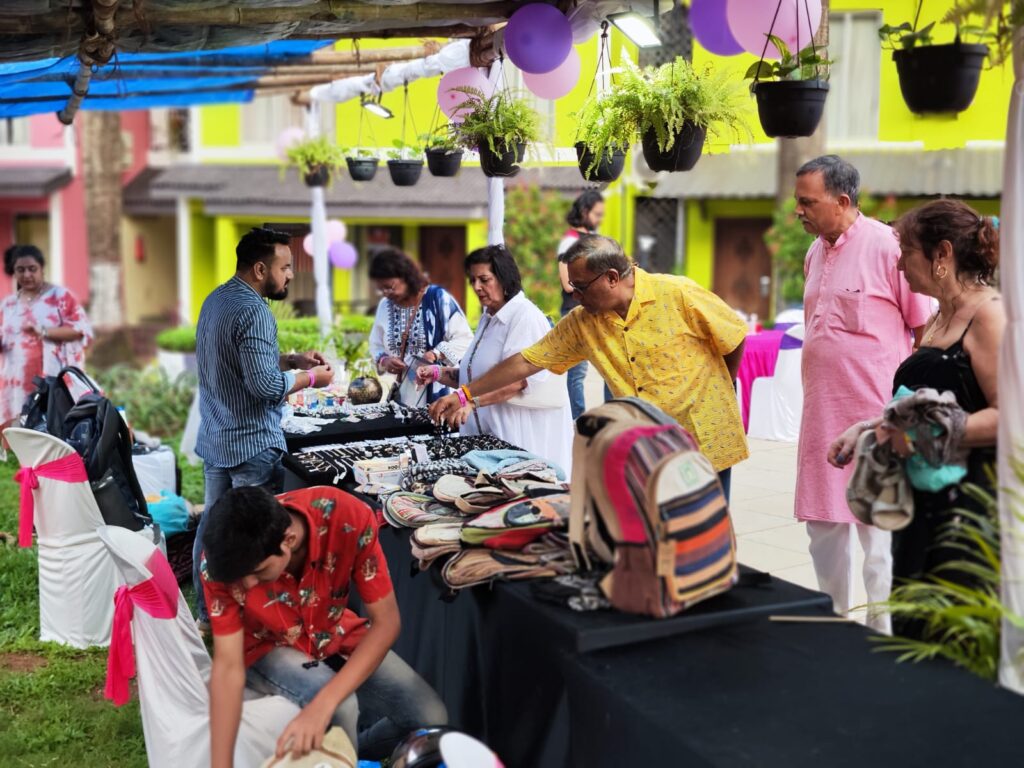 NRG's Wednesday Meet-Ups
Recently, members of NRG started a new initiative called Wednesday Meet-Ups. At these meet-ups, members of the group meet up every Wednesday at a particular pre-decided venue to hang out with one and another and chill over a couple of drinks and food. A new venue is chosen for each Wednesday meetup by members of the group. The most recent Wednesday meet-up which was held at Opaco Restaurant in Anjuna was an amazing event that saw 26 members from the group in attendance. The members had an amazing time at the event.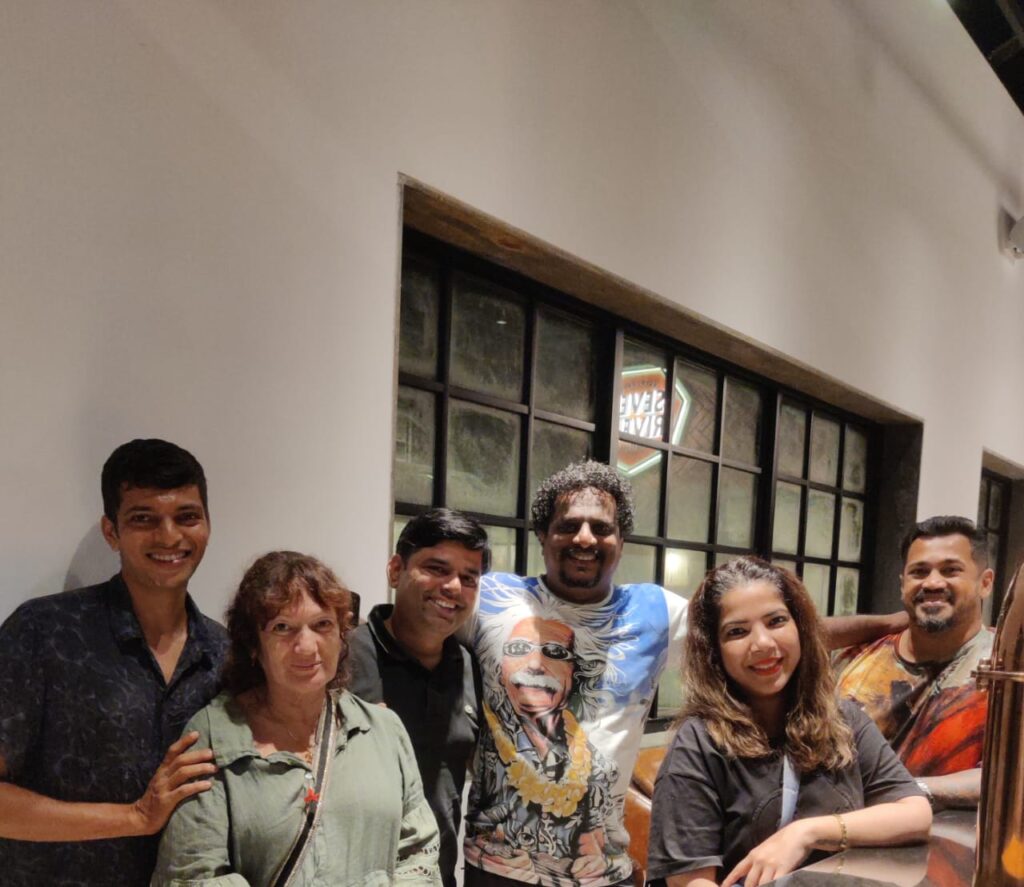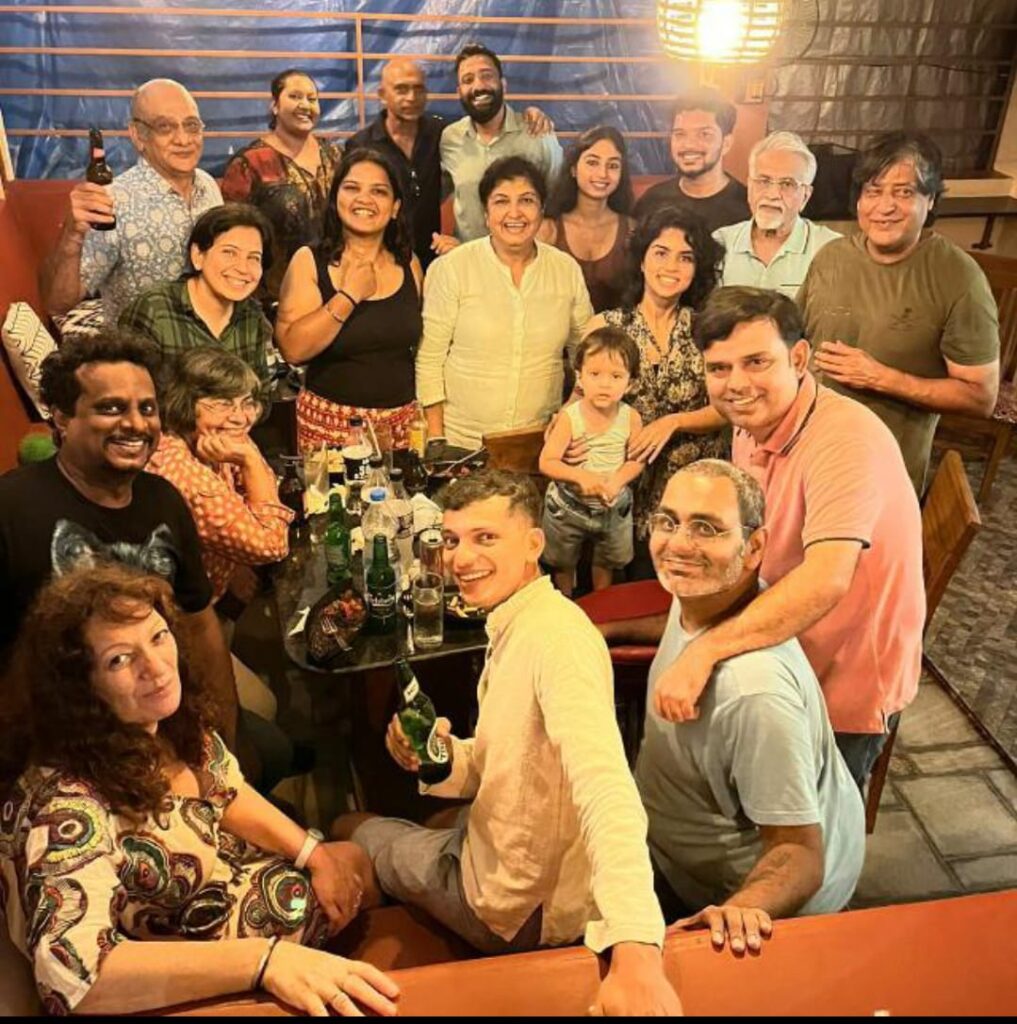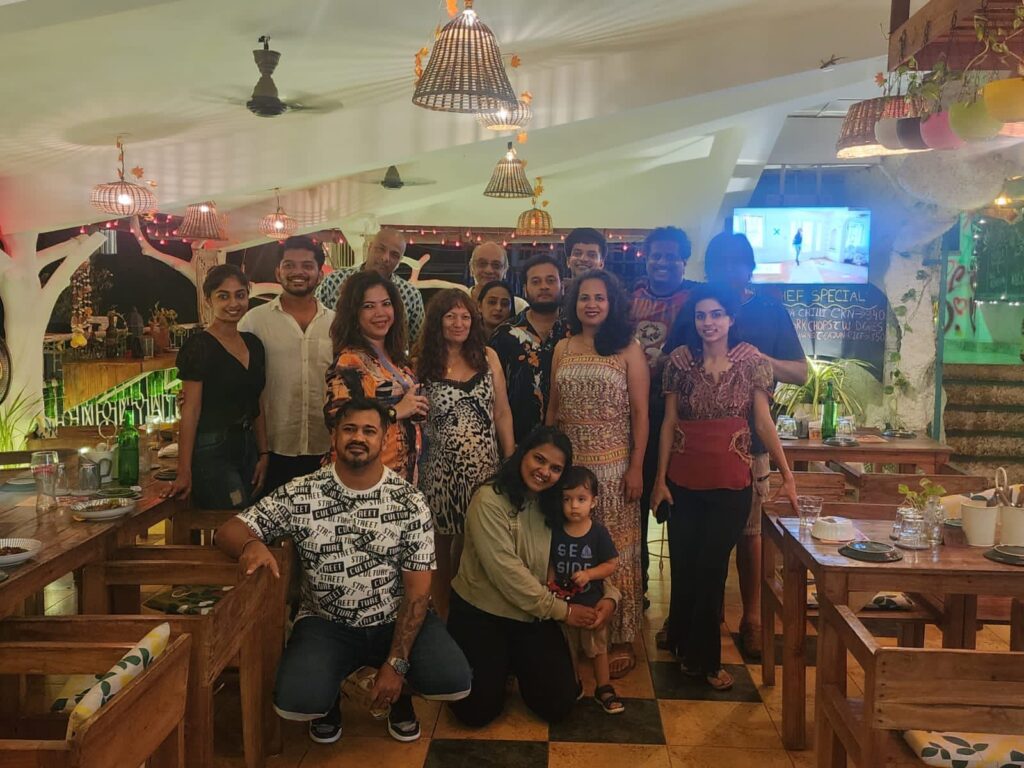 Future Plans For NRG
Recently, Eddie started a subgroup in NRG to help entrepreneurs find skilled manpower for their businesses. Out of the nearly 600 people who are members of the NRG community, 200 are entrepreneurs. Eddie noticed that many of these entrepreneurs were struggling to recruit skilled manpower for their businesses. So, Eddie decided to start a subgroup dedicated to helping entrepreneurs find good employees for their businesses, and also help people looking for a job to find work.
Speaking of the future plans he has for NRG, Eddie says that he along with other members of NRG have a lot of initiatives which they intend to start in the next coming months. They plan to organise events every quarter where NRG members can catch up with one another and spend time together. " because a lot of new things and ideas keep coming out of these meetings with people. Some of the members also plan to conduct different kinds of workshops on various subjects including personality development, art and others. Eddie is also discussing with a few members the possibility of starting a club and a welfare trust as well. "So, the possibilities of what new initiatives may come out of NRG are endless", he says
Eddie's Message to People
Eddie urges people to make the effort to go out and meet new people at least once in a while. He says meeting people helps you to deal with loneliness and keeps stress away. "Also, by meeting a few people over a cup of coffee or lunch, you can engage in interesting conversations with them and through these conversations, new ideas emerge which you can then work on together to make them a reality", he adds.