In a world dominated by big corporations with vast resources and cutting-edge technology, small businesses often struggle to compete and thrive. Recognizing this disparity, Mr. Zubin Sousa founded ZunderDog, a startup with a vision to empower the backbone of the nation – small businesses. With a burning passion to level the playing field, Zubin embarked on a mission to bridge the technology gap between larger players and local retailers that sustain 40% of India's population.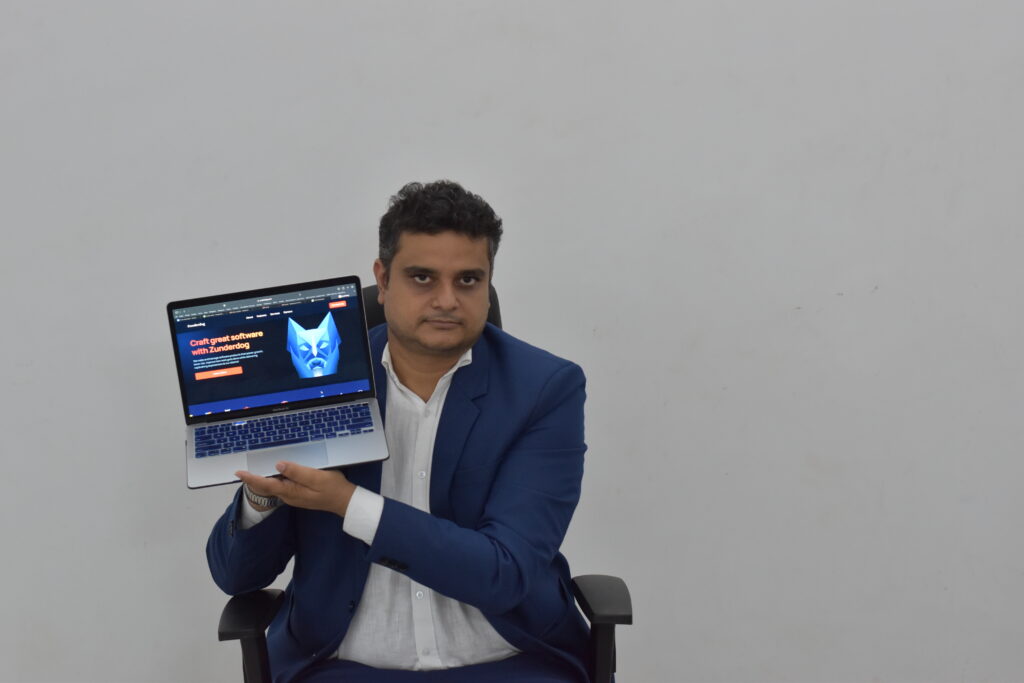 Empowering Small Businesses
ZunderDog was founded with a clear purpose – to make advanced technology accessible and affordable for smaller retailers such as supermarkets, kirana stores, and restaurants. The startup offers a comprehensive suite of tailored offerings and tools catering to various business types, simplifying operations, enhancing efficiency, and reducing operational costs.
By providing cost-effective solutions, ZunderDog guarantees better profits for supermarkets, kirana stores, and restaurants as quickly as the second month of using the provided tools. The startup firmly believes that technology should serve as a catalyst for growth and prosperity, breaking barriers rather than creating obstacles.
Response from the Public
The early response from the public was overwhelmingly positive and encouraging. People showed genuine interest in ZunderDog's innovative offerings, and the support from the local community and business owners boosted the startup's confidence.
However, setting up the enterprise came with its share of challenges. Zubin had to overcome doubts, financial risks, and skeptical voices. But he was determined to prove that ZunderDog was more than just a business; it was a mission to empower small businesses and make a positive impact in their lives.
Recognition and Achievements
ZunderDog's dedication to serving small businesses has not gone unnoticed. The startup has been recognized for its innovative approach and impact on the industry. Notably, ZunderDog was selected for the esteemed 'Leap to Unicorn' program, organized by IDFC Bank, CNBCTV18, and MoneyControl, showcasing its potential as one of the top upcoming startups.
Moreover, the startup has benefited from the mentorship and insights provided by startup programs conducted by tech giants Microsoft and Google. The mentorship programmes by Google and Microsoft were selection based and offered to only select startups and ZunderDog was one of those few startups who made it to the list. These collaborations have enabled ZunderDog to gather valuable resources and strengthen its services to better support its clients.
The Founding Visionary: Zubin Sousa
Zubin Sousa, the founder of ZunderDog, holds a postgraduate degree in computers and boasts over 15 years of experience in the software industry. His professional journey includes working with prominent companies such as Ebay, PayPal, Freshworks, Moengage, TCS, and SBI. Throughout his career, Zubin contributed to remarkable projects, gaining diverse perspectives and insights from working with successful companies' founding teams.
Zubin's inspiration to start ZunderDog stemmed from witnessing the advantages of technology enjoyed by larger corporations while smaller businesses struggled to survive. He was deeply moved by the unwavering spirit and dedication of small business owners and felt a resolute sense of responsibility to empower and support them.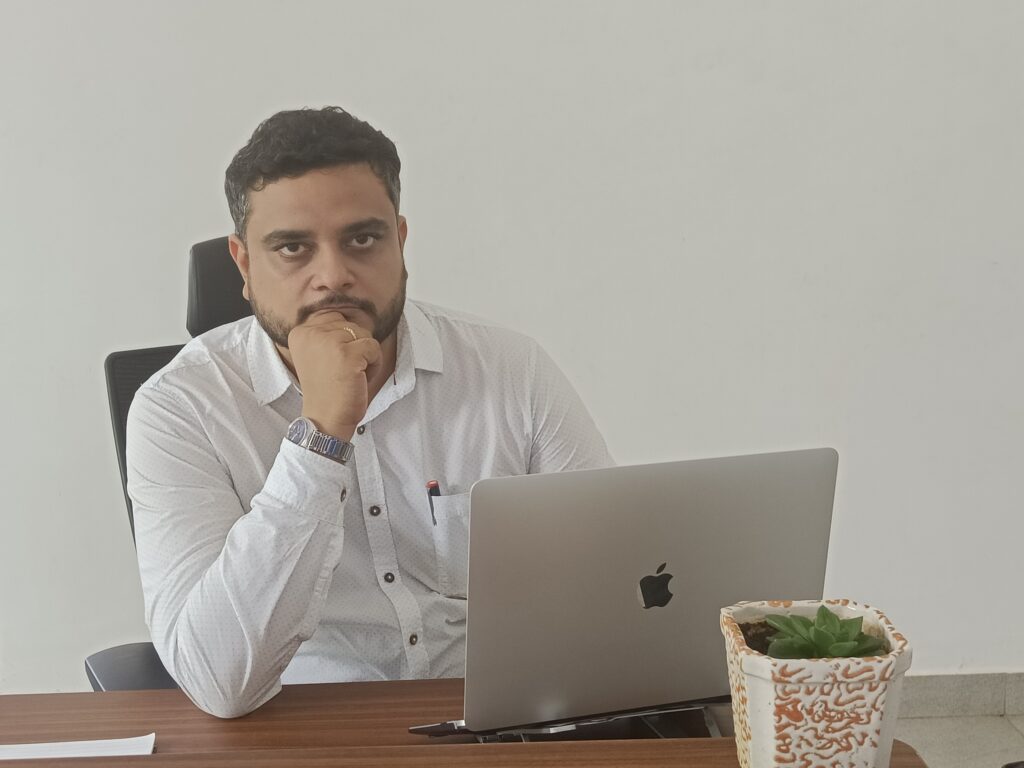 The Story Behind the Name 'ZunderDog'
The name "ZunderDog" holds a powerful symbolism. "Zunder" is derived from the German word for "on fire," representing the startup's burning passion and determination to make a significant impact in the market. "Underdog" signifies ZunderDog's commitment to supporting and championing small businesses, which are often underrepresented and face various challenges in the competitive landscape.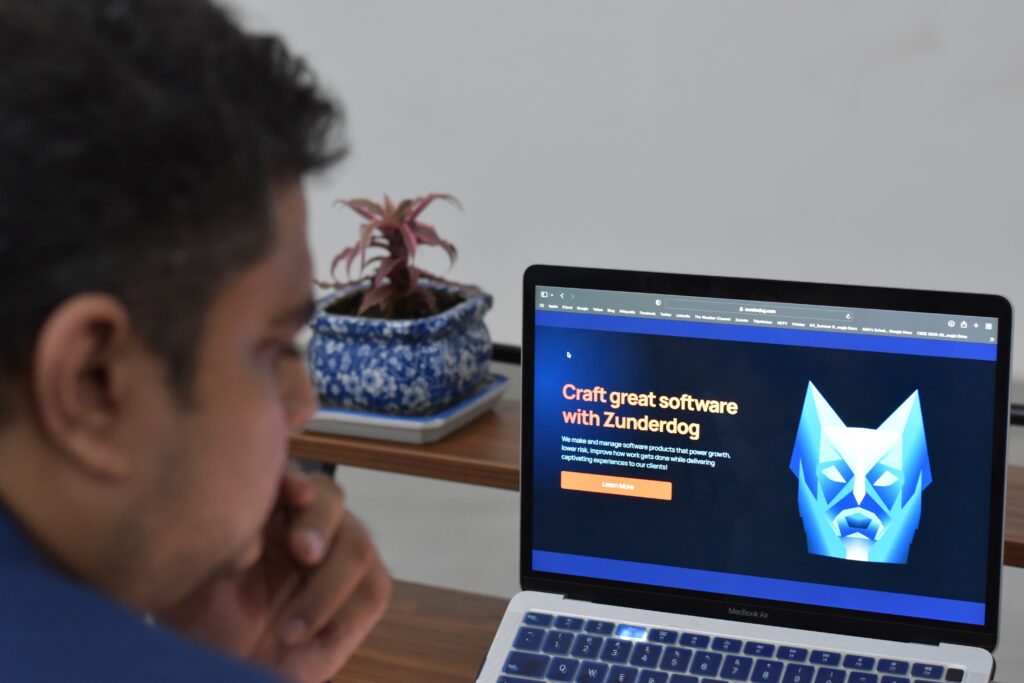 Assistance Received from FiIRE
ZunderDog's growth was significantly propelled by the assistance of FiIRE, an incubation centre that nurtures startups in their early stages. Under the guidance of Mr. D.S. Prashant and the FiIRE team, Zubin experienced a transformative shift from an employee mindset to that of a confident founder. FiIRE provided invaluable mentorship, helping refine ideas and shape the startup's direction.
Future Plans
ZunderDog's future plans focus on driving transformative growth, expanding its platform's capabilities, and reaching more small businesses across the country. The startup aims to establish itself as a market leader, creating lasting impact and empowering businesses to thrive in the digital era.
Furthermore, ZunderDog is committed to making a social impact by supporting local communities and driving sustainability initiatives in alignment with its responsible and conscientious values.
For more information, contact Zunderdog using the following information:
Product Enquiries: [email protected]
Business Partnerships: [email protected].
Phone: +91-9940285902
Website: www.zunderdog.com