By Team ItsGoa
Chef Aloysius D'Silva, popularly known as 'Chef Aloo', is one of the most well-known chefs in Mumbai. After years of tantalizing the taste buds of Mumbaikars with his amazing recipes, Chef Aloo decided to move to Goa in 2022.
Having made Goa his new home, he felt that he had a good opportunity to offer the people of Goa a taste of his culinary magic. And so, in the year 2023, Chef Aloo opened a restaurant called Vida Bela in Vagator. The restaurant, which is located just a few metres away from the shores of the Vagator beach, specialises in barbeque dishes and grilled food.
In a brief interaction with ItsGoa, Chef Aloo shared details about his journey as a chef, the various dishes and drinks offered at his newly opened restaurant, the various events that will be held at the restaurant and lots more…
Excerpts
1. Tell us about your culinary journey that started at your grandma's knees in Bandra's Sherly village and led you to the launch of 'Vida Bela' in Goa?
My love for food was instilled in me as a child at home. I left home after finishing my education at a catering college to work on cruise ships. This is where I gained firsthand knowledge of many international cuisines. After that, I returned to Bombay and worked at several restaurants such as Auris, Sanchos, The Tasty Tangles and Cinnabon Pan India. Later, I established my own catering company, Ice Apple Hospitality as well as the restaurant Villa Vandre in Mumbai.
2. What inspired you to start 'Vida Bela' and create a pan-global restaurant and bar in Goa?
Goa has emerged as the country's restaurant capital. Having formed a great attachment with Goa over the years, I decided to reside here. And what better way to share my passion for cooking with Goa's diverse food culture.
3. How has your experience working at celebrated restaurants like Aurus and Sanchos in Mumbai influenced the concept and menu of 'Vida Bela'?
As a chef, I am always learning. Working at award-winning restaurants allowed me to create not just great food but also great connections with my guests. My greatest accomplishment was and will always be to exceed the expectations of the guests.
4. Tell us more about the concept behind 'Vida Bela' and how it celebrates your gastronomic career and experiences from the remotest parts of the globe.
My love for BBQ developed in me from a young age. My father used to have a lot of barbecues for our friends and family when I was a kid and they always ended with hand-churned light ice cream. My travels to Central and South America only fueled my passion for barbeque and cuisines in general. The seed in me (love for food) turned into a massive tree. The art and science of smoking and cooking over open flames was something I learned by observing roadside stalls, restaurants, and smokehouses and seeing barbecues operate.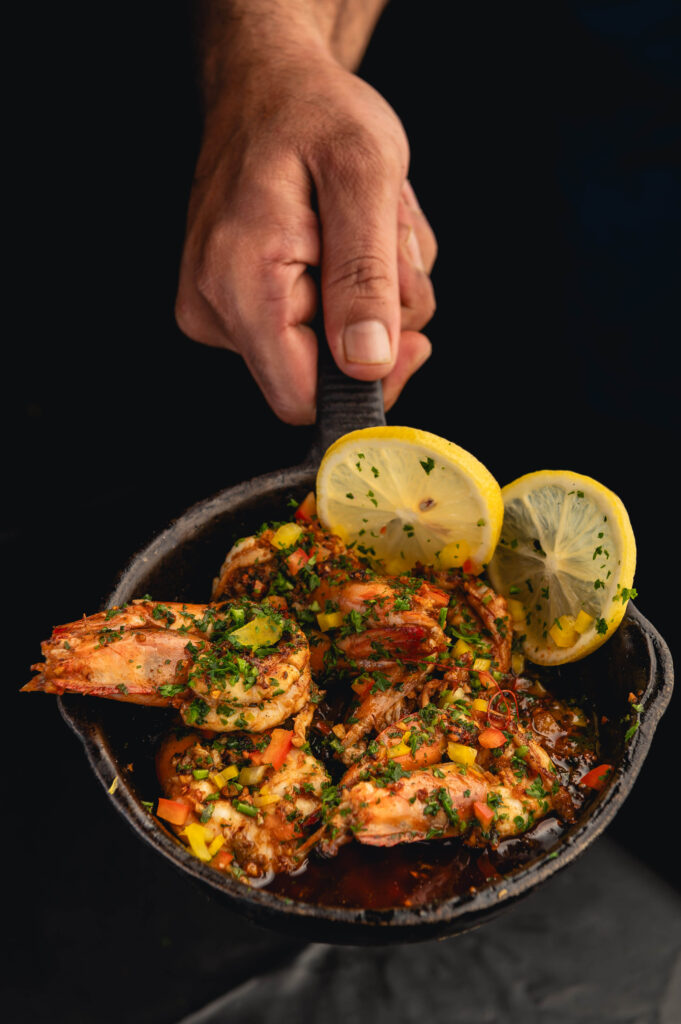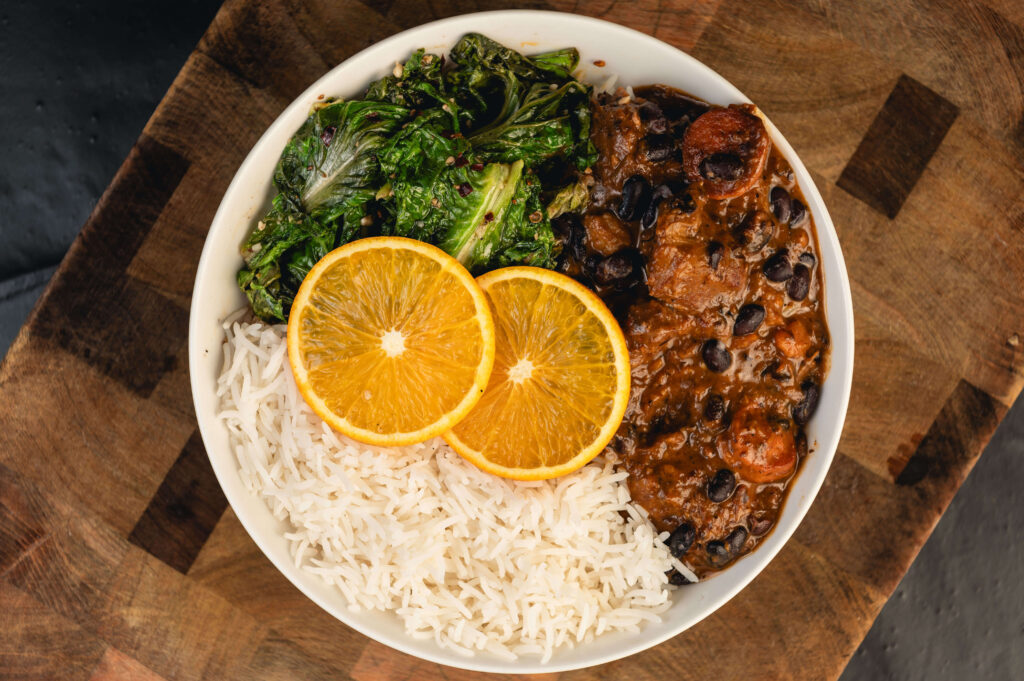 5. Can you describe the customised smoking and grilling pit used for the BBQ meats at 'Vida Bela'? What makes it unique?
So, Betty, my barbeque pit, is my baby. So, she was made from scratch. There's a lot of physics that has gone into making Betty. Her clever construction, including strategically placed fireboxes and optimised heat and smoke channels, reflects the art and science of pitmaster expertise. As the pitmaster, I control the smoke and heat to ensure the perfectly cooked meat. So, at the end of the day, the most important thing is when you cut into that pork chop or cut into that smoked chicken, the bite has to take you back to your childhood.
What makes it unique is the distinct process I follow. For instance, take my roasted tomato salsa: every ingredient, from the meat to the vegetables, undergoes a smoking procedure. I start by placing all the components on an olive oil-rubbed tray—garlic, chilli, a variety of peppers, onions and tomatoes. These elements are then smoked together for about six hours. Once ready, they're blended to create a flavorful salsa.
As for the meats, I approach them with equal care. Ribs are given a slow, five-hour cooking time, while pork chops are delicately cooked for about four hours at a very low temperature. What truly enriches the meat's character is the use of mango wood for smoking. This choice of wood infuses the meat with a distinctive essence.
6. With a diverse menu that includes Mediterranean, Asian, and British pub-grub, BBQs inspired by Latin American flavours and Goan fusion delicacies, how do you maintain a balance between different cuisines?
Balance isn't a factor here. My approach is simple: I serve what I personally love to eat. It's about sharing my heartfelt culinary preferences, crafted with love.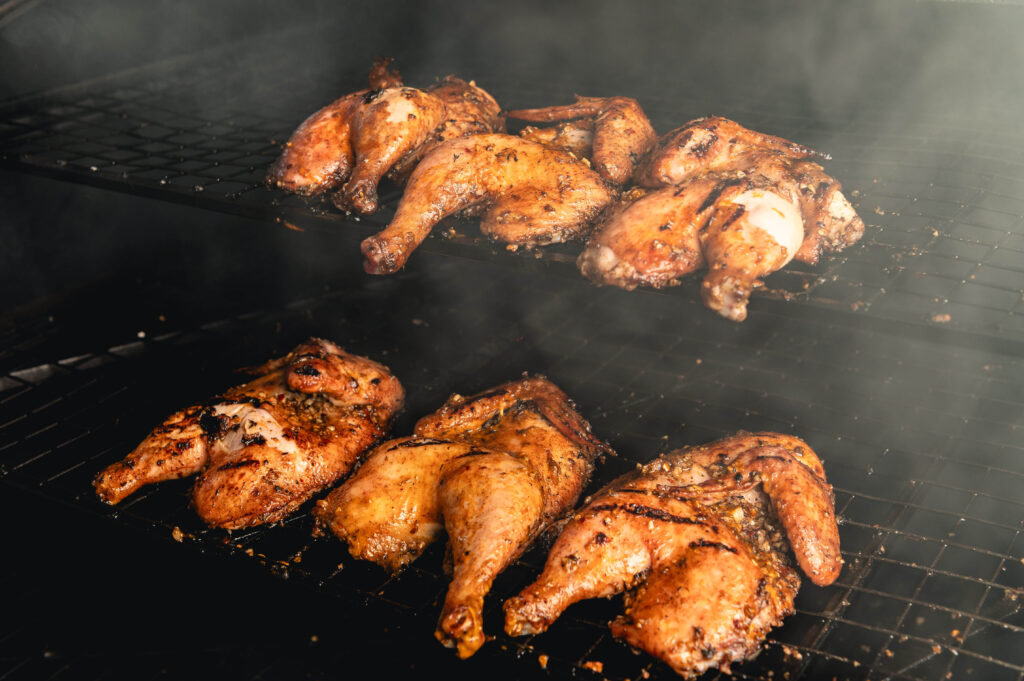 7. What motivated you to offer plenty of vegetarian, non-vegetarian and vegan options on the menu of 'Vida Bela'?
● Vegetarian communities predominate in India. The variety of vegetables and fruits available, both seasonal and year-round, is extensive and I personally just wish to share my passion for good comfort food with everyone.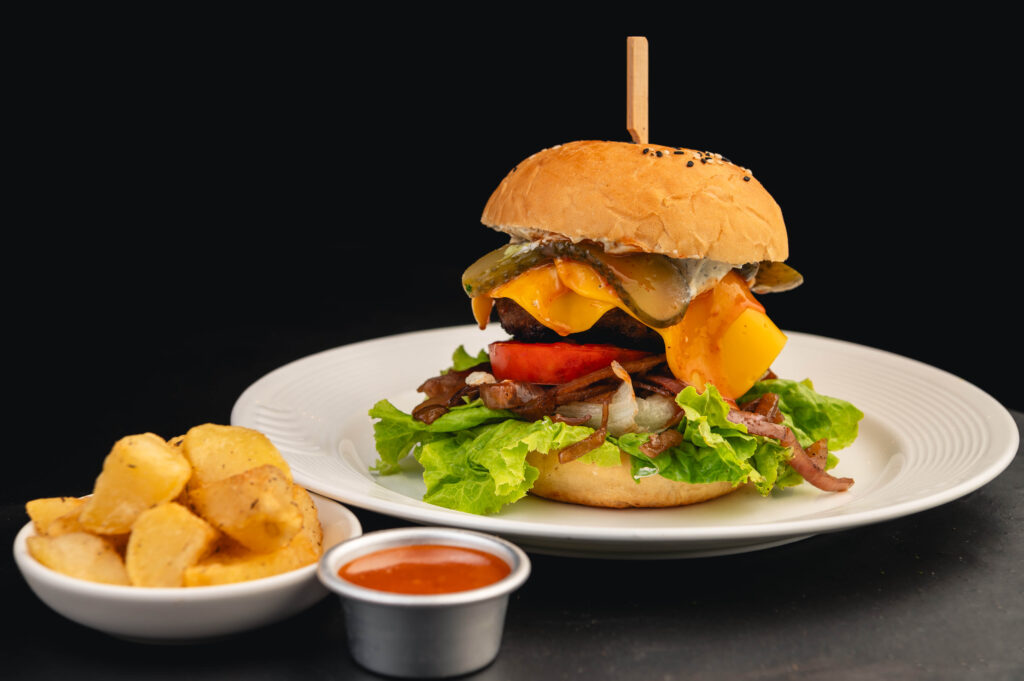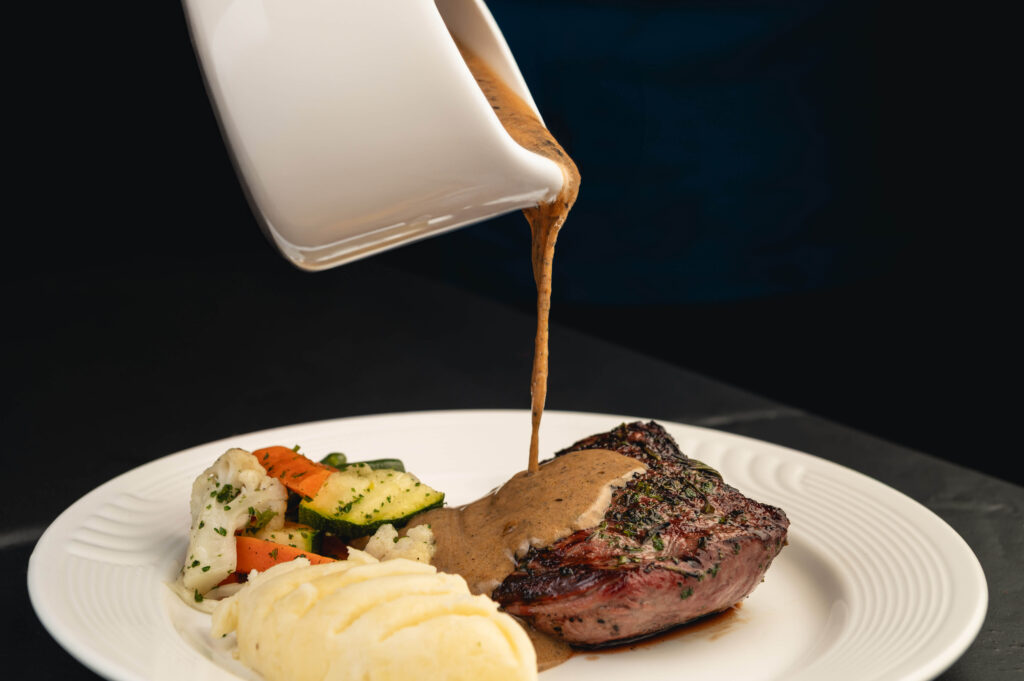 8. Tell us more about the location of 'Vida Bela' at the vibrant Albuquerque Vaddo along the Vagator Beach Road. How does the location add to the overall dining experience?
● This location has become a popular destination for travellers, drawing people from all over the world who are attracted by the area's colourful ambience and beautiful seaside views. Plus the influx of tourists adds to the restaurant's appeal, creating a diverse and lively atmosphere that perfectly complements the diverse menu offerings.
9. How do the cocktails and extensive range of spirits at 'Vida Bela' capture the essence of Goa? Can you highlight some unique beverages on the menu?
What I believe truly sets us apart is the dynamic nature of our offerings – our beverage menu evolves with the seasons. This allows us to take advantage of nature's bounty at its peak, offering our guests a constantly changing array of flavours that perfectly complement the time of year. As the seasons transition, so does our menu, ensuring that each visit to 'Vida Bela' is unique and refreshing.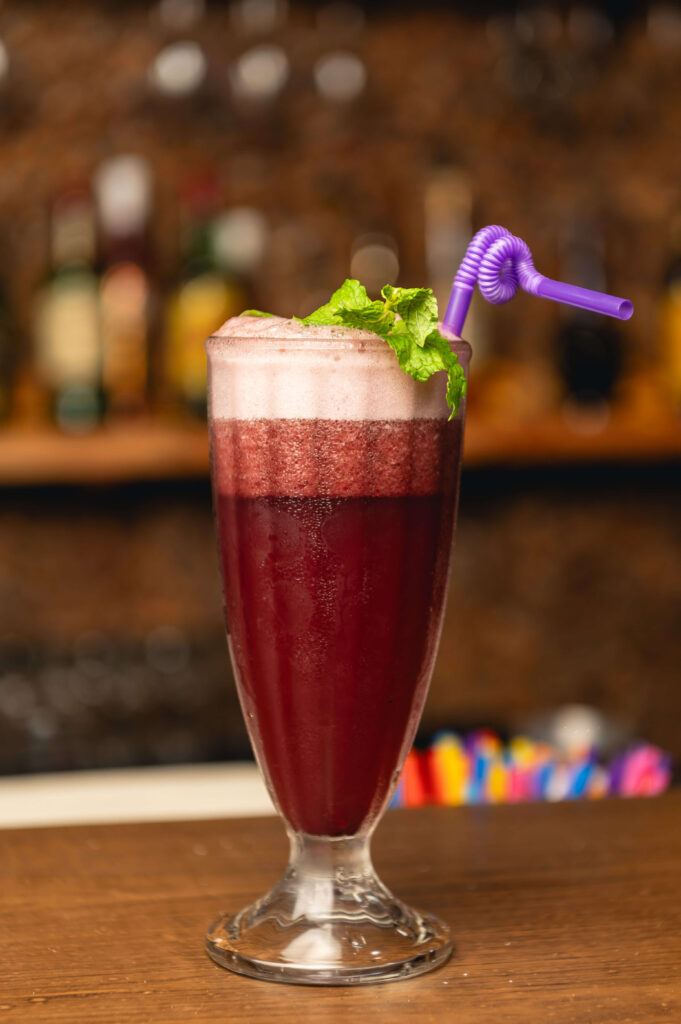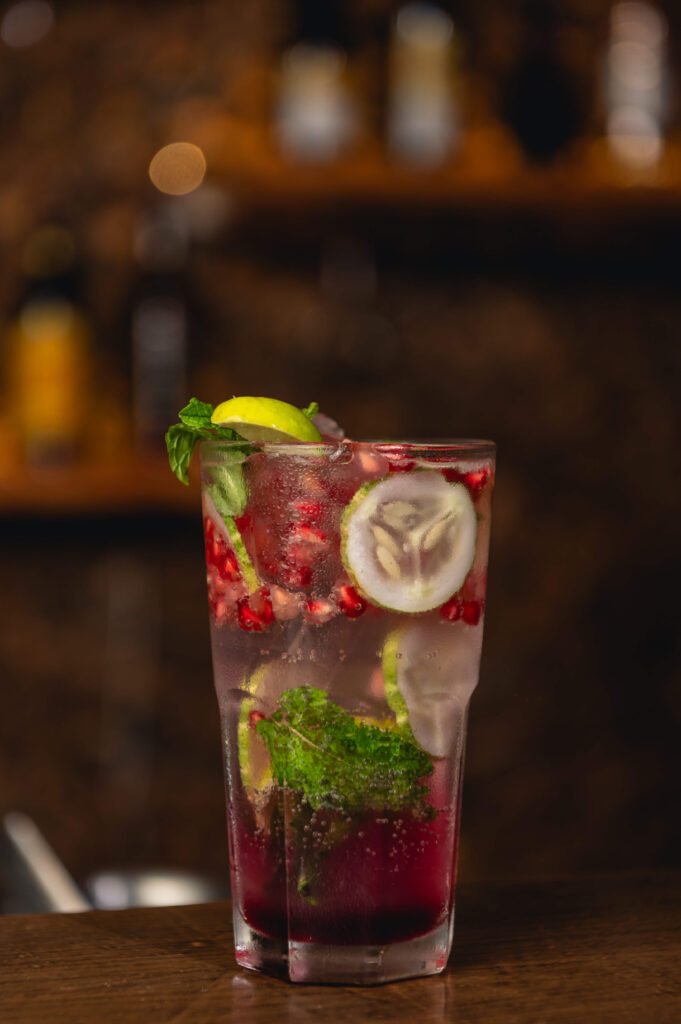 10. Could you share some memorable customer feedback or experiences since the launch of 'Vida Bela'? How has the response been from the community in Goa and beyond?
The response has been overwhelming honestly. The love and support we receive from everyone is truly amazing and that is exactly what drives us to do better. Here is some of the feedback that our happy customers have shared:
"We've known Chef Aloo for quite some time and his enthusiasm for cooking is unlike anything we've seen in a long time. His food is comforting and it satiates you. Some of our favourites are kheema pao, hunter's chicken and his barbeque chicken is to die for. We highly recommend all our friends and family to visit Vida Bela and try out his food" – Ruchi and Ranjit.
"My experience at Vagator's current hotspot, Vida Bela, was amazing. It was my first ever visit to this restaurant and it was truly a great experience. My family and I decided to dine out at a nice restaurant over the weekend and we came across Vida Bela online and decided to give it a try. Stepping into this restaurant felt like stepping into a beach shack with goan vibes. The food is amazing and so are the drinks." – Aaron.
11. Besides 'Vida Bela', you have also founded 'Villa Vandre' and run an acclaimed boutique catering service, Ice Apple Food Services in Mumbai. How do these ventures differ from each other, and what drives your passion for culinary entrepreneurship?
At Villa Vandre, the food reflects Bandra's essence with local and international influences. It showcases a mix of local favourites like East Indian, Parsi, Koli and Irani cafe dishes. Meanwhile, Vida Bela's menu is a result of my travels worldwide, bringing together flavours and dishes from various corners of the globe. It's like a passport to different cuisines right on your plate.
12. What are your future plans for 'Vida Bela' and your culinary ventures? Any upcoming events or initiatives you'd like to share with your customers and fans?
We are getting to know the people and their customs. We plan to do food festivals that are based on cuisine, seasonal ingredients and festive occasions. We plan to introduce a delightful array of flavours to our menu every three months. My goal is to capture the essence of each season by featuring the freshest local ingredients while maintaining top-notch quality.
I also have some exciting events in mind. On Saturdays, for Spanish Paella, I'm planning to set up a massive wok right in the heart of the dining area. This way, our guests can truly immerse themselves in the experience of crafting this beloved dish live and enjoying it alongside tapas and of course, a choice of wine or sangria. It's not just about the food; it's about the whole atmosphere.
I'm also really enthusiastic about bringing something unique to the table – quite literally. I've been pondering the idea of hosting Parsi food festivals during the weekends. It's a chance for both Goans and tourists to discover the intricate flavours of this lesser-known cuisine. By sharing the stories behind these dishes and letting everyone savour their richness, I hope to create a deeper connection between our guests and the culinary heritage we're showcasing.
To get a taste of the mouthwatering dishes and amazing drinks on the menu at Vida Bela, make your reservations now at 9892352494
Follow Vida Bela on Instagram at @vidabelagoa