With the onset of the tourist season in Goa comes a lot of events as well. From parties to new restaurants being launched to fashion events, Goa has it all. Most recently, the event being talked about was Glitterati 2018, organized by PixieWorld Creations and held at Bay 15, Odxel. The show introduced a host of new talent in the design and model segments. Given the response to the show, it looks like Gen Next has taken over the fashion world.
Gen Next shows off their talents on the fashion runway
Bay 15 was all abuzz on the 11th of November with Glitterati 2018. It was a perfect blend of glitz, glamor and young energy at this designers collective fashion show. Serving as a platform for Gen Next, the show saw talent from different segments of fashion, take center-stage. There were models and designers from Goa, Bangalore, Mumbai, Kolkata, Delhi, and Chennai, showcasing a youthful collection of Bridal wear, Pret and Corporate wear.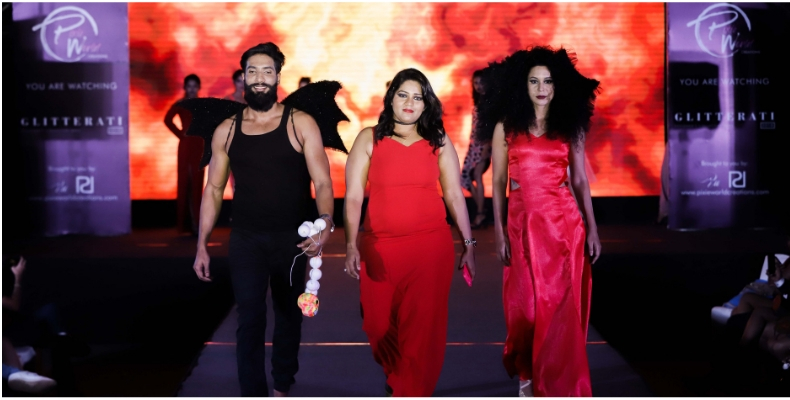 These Gen Next designers Glitterati 2018 included Tanya Batra (Chennai), Kingshuk  Bhaduri (Dehradoon), Safeena Khan (Lucknow), Mary Macklin Fernandes (Goa), Anusha Shaikh (Goa), Kavita Nakhwa (Mumbai and  Vikas Jaiswal (Lucknow), supported by showstoppers Deborah A. Dias, Sachin Rajput, Dveep Mulvi, Varsha Sharma, Ritwika Mukherjee, Dawn Mortimer, Aashna Gurav (Miss India Goa 2018 ), Manisha Madgaonkar.
The event also saw the launch of Pixie World Creations' social magazine `Pixie,' at the esteemed hands of the honorable MLA of St Cruz, Shri Tony Fernandes. This happened in the presence of some of Goa's prominent social and lifestyle personalities.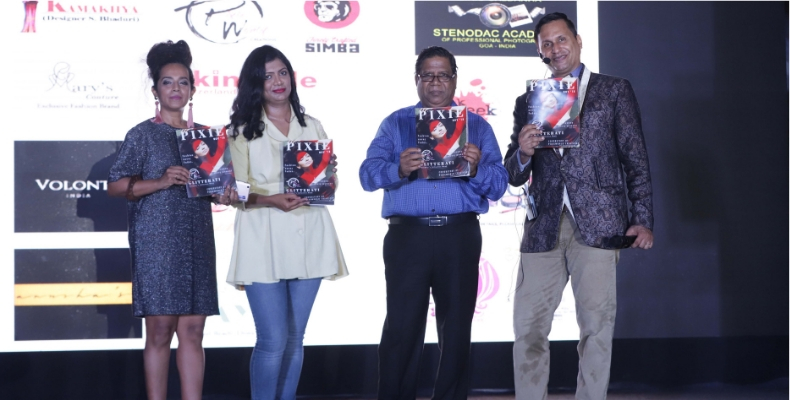 It was a night to remember
With a plethora of talent being showcased, Pixie World Creations was most pleased with the turnout of guests at the event.
Deepa Bhat, CFO, Pixie World Creations said, "It was a great opportunity to present Glitterati 2018 and showcase Gen Next designers, supermodels and aspiring models at this event. Pixie World Creations would like to conduct many more similar events like this which will curate fashion platforms across India. We wish to thank our sponsors, models, designers, production team, the host team and Think Geek Media for the great support for the Goa event, and we look forward to our continued collaboration."
Glitterati 2018 was choreographed by Show Director Raghu, and was supported by Beverage Partner – Simba Beer, Venue – Bay 15, Beauty Partner – Skincode India, Photography Partner – Stenodac Institute of Photography, Event Host Partner-W2 Events & Entertainment, Official Photographer Ershad Khan Photography and Media & PR Communications by Think Geek Media.
Information credit
Think Geek Media
ItsGoa/OCT/KDGP