When you hear talk about the LGBT community, most people end up feeling uncomfortable. It's a strange thing to experience in Goa especially since most people here, pride themselves on having open minds.
The LGBT Parade
In order to create awareness, Goa is hosting its first ever pride parade later this month. They are calling it Goa Rainbow Pride Walk 2017 and the organizers are actually from the local LGBT community.
"We hope this walk will get rid of homophobia in some way. We want people to know that we are not harmful or 'bad people'. We deserve respect like anyone else, and that we too have human rights, "says Alexander Fernandes, one of the organizers.
Even though other states and cities in India have been organizing LGBT parades for years, this is Goa's first time on the bandwagon.  The event will include LGBT parties, a film festival, and a pride walk.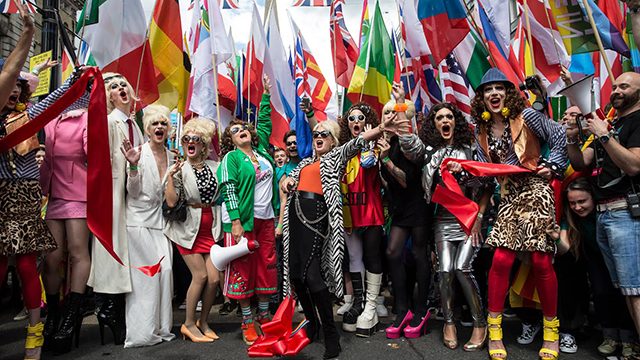 Planning the LGBT Parade
Goa has LGBT groups but no one has felt the motivation to have a parade and embrace and celebrate this lifestyle and choice. In the last two years or so, the community has been having discussions about holding this kind of event. The organizers decided it was high time.
Diana Dias, another organizer says the committee took tips and ideas from other organizers in other states on how to go about having this parade.
She adds, " We have a large LGBT community in Goa, but most prefer to stay under the scanner since it's a very small place and everyone knows each other. However, we are trying to create more awareness now."
The organizers of the LGBT parade have insisted on the event being religion and politics free. Participants have been asked not to wear anything that could hurt someone else's sentiments when it comes to these two topics.
Participants are allowed to wear masks to keep their identity private if that's what they want.
The event looks set to have many participants from other cities and states in India as support. The organizing committee also looks forward to receiving support from the general public as well.
Source – TOI