Goans love to eat. Every occasion, large or small, involves a veritable smorgasbord of delicious food. It's a feast that everyone either creates or goes looking for. And most people have found it at Maracas – Drinks And Tapas.
Maracas's affable owner Ralph de Gouveia Pinto set up the restaurant almost five years ago in 2012 after living abroad in Canada for years. He decided to come back home to Goa, where he grew up and set up a business of his own.
You Won't Be Disappointed
Maracas, coincidentally, is housed in what used to be Ralph's childhood home in Porvorim. The décor is cool, comfortable and cozy  – comfy sofas with marble topped wrought iron tables and chairs, that were a part of the place when it was 'home'.
The restaurant has an air-conditioned area and an outdoor area and if combined, can accommodate about 50 to a 100 people comfortably. The outdoor area has a small water fountain and is surrounded by greenery. It's a little like being in a fairy garden.
Looking at the atmosphere Ralph has strived to create, you cannot tell that the restaurant is situated at one of the busiest intersections in Porvorim.
Maracas Promises An Awesome Food Experience
The food at Maracas is definitely something to write home about. The tapas style dishes also come in full portions for those with large appetites. Seafood Pepperoncino, Beef Chimmichuri, Spicy Prawns in Port Wine,  Mushroom Crostini, Spinach and Feta Bites are a few of the well-loved tapas.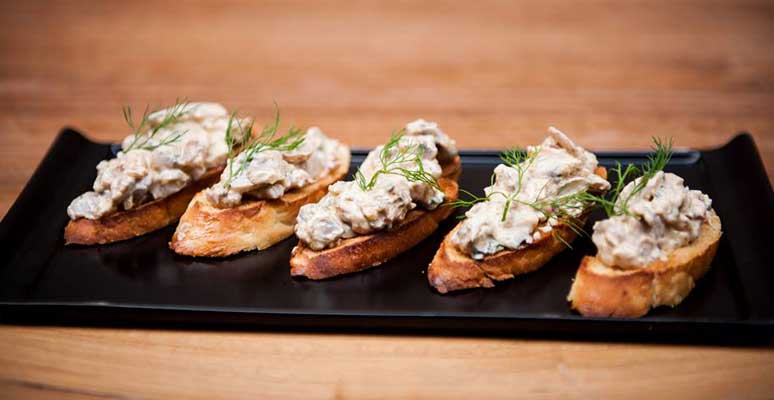 The Liver Paté and Hummus dips are also superb appetizers and not be to missed out on. These are accompanied by bread or little toasties and crackers for that added crunch. If salad is what makes your heart flutter, then I personally recommend the mouthwatering Watermelon and Feta Salad.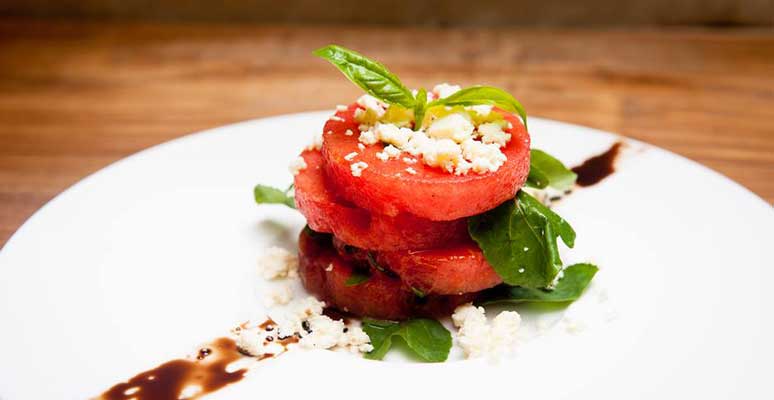 We definitely cannot forget about the Filet of Tenderloin. A juicy, mouthwatering filet of beef that is prepared to perfection, whichever way you want it. You have a choice of 3 sauces – Brandy Peppercorn/ Blue Cheese and Cream/ Red Wine Reduction. Accompaniments include roasted baby potatoes, cherry tomatoes, and wilted spinach. You won't want to miss this particular steak dish, guaranteed!
Highway Woes
The restaurant used to serve some really great Maracas signature cocktails up till the beginning of this year. The ban on restaurants serving alcohol along the highway included Maracas. Ralph cannot serve alcohol in any form be it a cocktail or a regular drink. So if you do want to drink, try the yummy mocktails and other non-alcoholic beverages on offer.
Kudos To A Great Team
For these insanely delicious dishes, we have to definitely give special mention to the great chef at Maracas, Chef Sanjeev Mulchandani, and his team. Without Ralph, Sanjeev and the rest of the guys, we would be looking for great food at reasonable prices, for a very long time!
So let's hope that Ralph doesn't face any more problems and never shuts down. Maracas is really one of the best restaurants in Goa.
Other Tid-Bits
To make a reservation, call Ralph on 88055 86728.
Address –  Near PWD Water Tank, NH-17, Penha de França, Porvorim, Goa 403512
The restaurant is open every day except on Tuesdays, for Lunch and Dinner – 12:00 pm – 00:00 am
Maracas caters to walk-ins, groups, parties, people with kids and has outdoor seating as well.
Parking is limited to the street and they do accept Visa and Mastercard as well as cash payment.
Have a look at their Facebook page – https://www.facebook.com/Maracas-228588033877794