In the age of social media, influencers have become a significant force in shaping trends, sharing experiences, and inspiring others. Nishita Rivankar, a lawyer by profession as well as a talented blogger, content creator, and curator, has emerged as a prominent figure in the influencer landscape, particularly in showcasing the beauty of Goa. With her page "Goa Explore," Nishita has captivated the hearts of thousands of followers by sharing her love for travel, food, and the vibrant culture of her home state. Let's delve into her journey, challenges, and the message she wishes to share with Goan youngsters.
The Journey Begins
Nishita's journey as an influencer began in December 2016 when she created the Instagram page "Goa Explore." Initially, she gained experience in understanding Instagram algorithms and grew her first successful account, "@SimbaThePersianPrince," dedicated to her cat Simba. Encouraged by her best friend, she decided to showcase the wonders of Goa through her lens. In a short span, Nishita's page gained traction and amassed over 10,000 followers within a year. Today, her page 'Goa Explore' boasts a follower base of more than 1 lakh 65 thousand followers.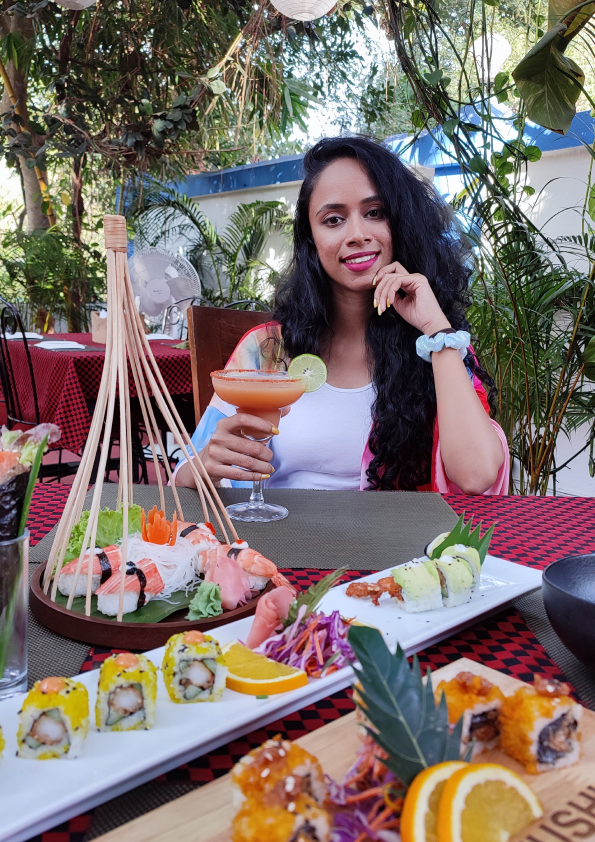 Expansion and Collaboration
As the popularity of "Goa Explore" grew, Nishita received requests from photographers and videographers to feature their work on her page. Recognizing the opportunity to provide exposure to local talents, Nishita started collaborating with fellow creators. Today, her content includes not only stunning photographs but also engaging video reels, allowing her followers to immerse themselves in the rich tapestry of Goa's tourist spots, restaurants, hotels, and events. Nishita's collaborations extend beyond Goa, encompassing influencers from various parts of India, including renowned celebrities.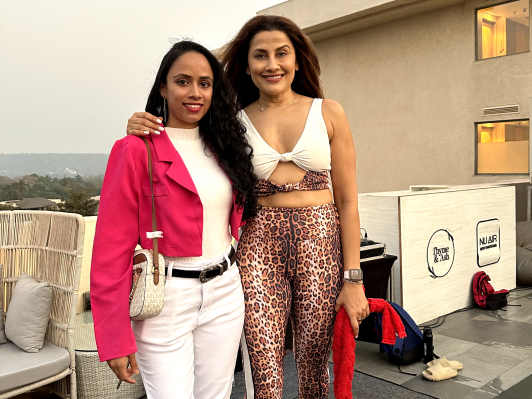 Overcoming Challenges
While Nishita has achieved remarkable success as an influencer, she acknowledges the challenges that come with this field. The rapid rise of competition poses a constant hurdle. Nevertheless, her dedication to consistently providing valuable content has helped her maintain a strong following and overcome obstacles along the way.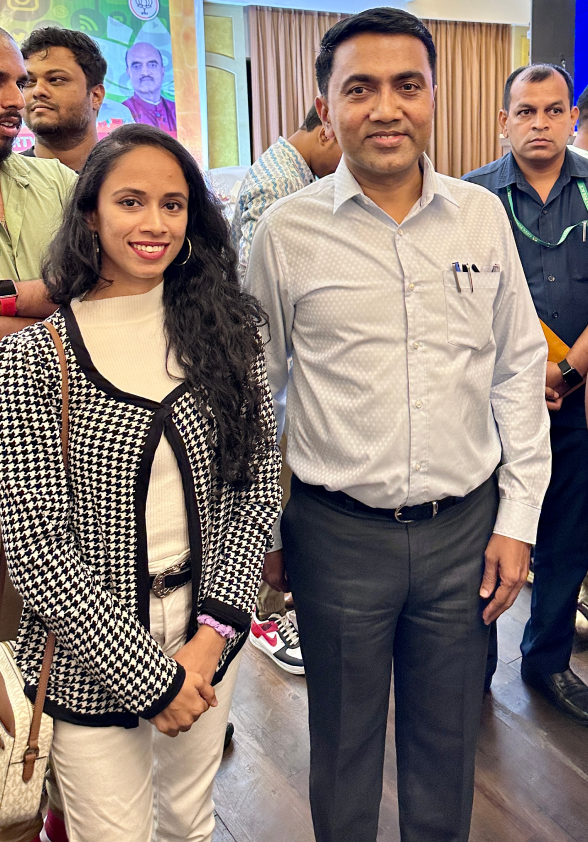 Role Models and Inspirations
As an influencer herself, Nishita draws inspiration from a few notable travel content creators. She admires individuals like Shehnaz Tresurywala, Curly tales, and Akanksha Monga, who go beyond mere video creation and offer substantial value to travelers. By following their lead, Nishita aims to deliver the best travel and food guidance to her followers, ensuring they have enriching experiences in Goa.
The Future Path
Nishita remains open to the possibilities that lie ahead in her career as an influencer. With the ever-evolving nature of social media, she does not delve too deeply into planning for the future. As long as Instagram continues to support content creators, Nishita will continue to create and share her passion with the world.
Her Message to Goan Youth
Nishita's journey as an influencer and her personal experiences have led her to offer valuable advice to Goan youngsters. She encourages them to find joy, contentment, and love in whatever they choose to pursue. Nishita emphasizes the importance of listening to one's heart, aligning it with their talents, and staying true to oneself, regardless of societal pressures. Trending pursuits, wealth, and fame may offer fleeting moments of elation, but true peace and contentment reside in doing what truly brings happiness.
Conclusion
Nishita Rivankar's story as an influencer is a testament to the power of passion, creativity, and embracing opportunities. Through her captivating content and unwavering commitment to showcasing the best of Goa, she has carved a niche for herself in the influencer landscape. As her journey continues, Nishita remains an inspiration to Goan youth, encouraging them to follow their hearts and create a life that resonates with their innermost desires.