In the digital age of today, social media has become a platform for individuals to showcase their talents, passions, and journeys. Prapti Tar, a talented food and travel blogger hailing from Mapusa, has embraced this medium to share her love for food, photography, and wanderlust with the world. With her vibrant content and captivating storytelling, Prapti has carved a niche for herself in the realm of content creation and social media management. 
A Childhood Love for Photography
From an early age, Prapti developed a keen interest in photography. She fondly recalls her father gifting her a small camera, which sparked her passion for capturing the beauty of nature. As she grew older, her photography skills flourished, and she began using an SLR camera to capture stunning portraits of her friends. Despite her love for photography, circumstances prevented her from pursuing it as a formal education. However, this setback did not deter Prapti from pursuing her dreams.
The Unexpected Shift
Prapti was pursuing a degree in interior design in Pune, but fate had different plans. The COVID-19 pandemic forced her to return to Goa. While pursuing her degree online from Goa, she found solace and inspiration in the beauty of her homeland. Exploring the scenic landscapes and indulging in her passion for photography, Prapti discovered a new path for herself. She realized that content creation and social media management aligned perfectly with her skills and aspirations.
Embracing Content Creation
Travelling has always been a major part of Prapti's life since childhood as her parents, especially her father, love to travel. She has travelled to almost all the states in India and a few other countries, long before she started her journey as a blogger on Instagram. Also, when it comes to food, Prapti's mother is an incredible cook. Her food is loved by everyone, and she enjoys cooking a lot. All of this inspired Prapti to venture into the world of food and travel blogging.
Armed with her camera and a newfound purpose, Prapti embarked on her journey as a food and travel blogger. In 2019, she teamed up with her best friend to create a food page called 'foodonrun' on Instagram. Her love for photography seamlessly blended with her love for food, resulting in visually appealing and mouth-watering content. With every post, Prapti's talent and dedication shone through, captivating her growing audience.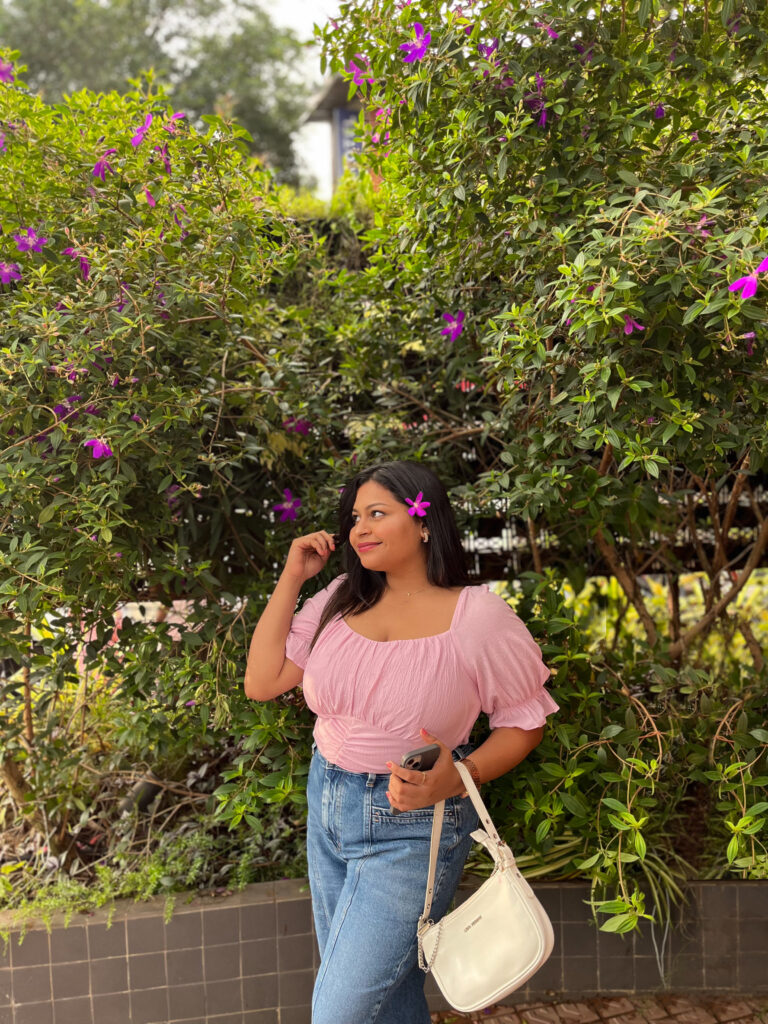 Challenges and Triumphs
While Prapti's journey has been marked by passion and success, she has also faced challenges along the way. The lack of consistent brand collaboration deals has been a hurdle she has had to navigate. However, her determination and unwavering focus have allowed her to persevere. Prapti's belief in her abilities and her constant pursuit of excellence have enabled her to overcome obstacles and continue sharing her culinary adventures with the world.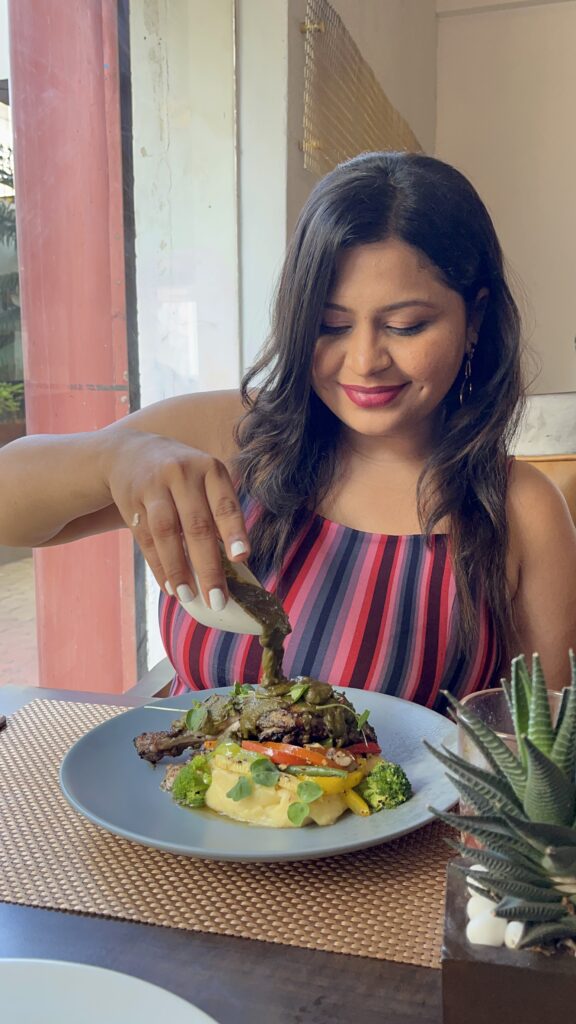 Supportive Influences
Prapti credits her parents as the pillars of her success. Their unwavering support and encouragement have fueled her ambition to pursue her dreams fearlessly. Despite facing some setbacks in friendships due to her growing Instagram presence, Prapti remains grateful for the few friends who have stood by her side and provided unwavering support.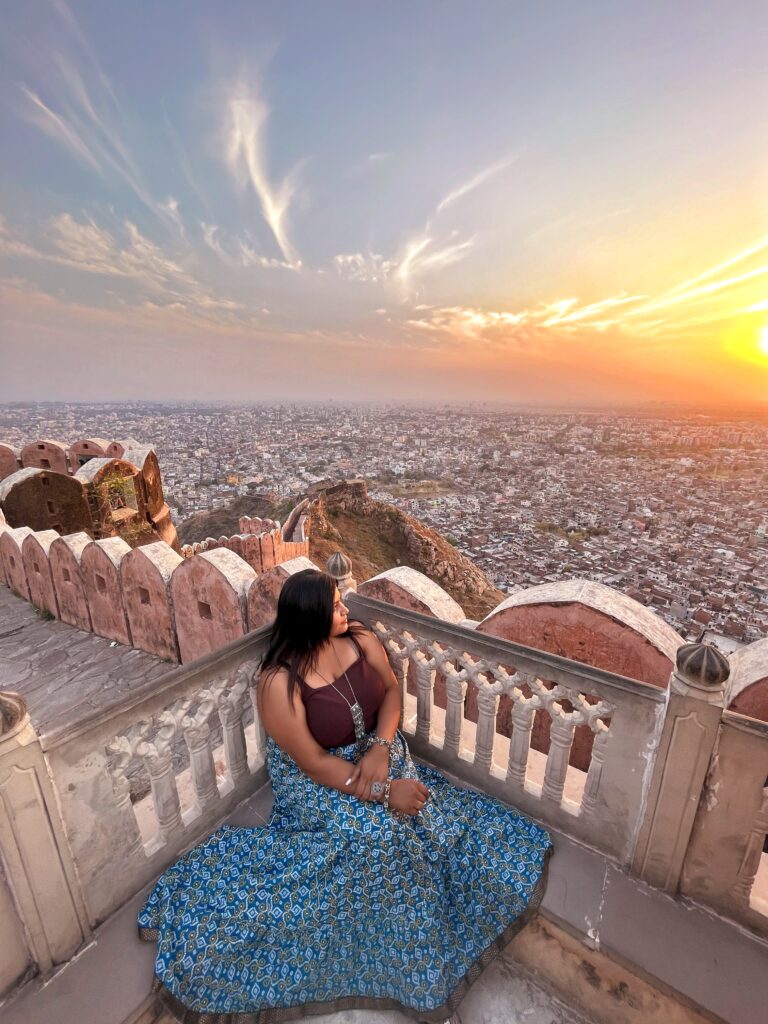 Looking To The Future
Looking ahead, Prapti has ambitious plans to travel the world and create captivating content that reflects her love for food and exploration. Her ultimate goal is to inspire others to follow their passions and embrace the opportunities that come their way. Through her storytelling and enchanting visuals, Prapti hopes to ignite the dreams of the Goan youth and encourage them to believe in their abilities and pursue their own unique paths.
Prapti Tar's journey from interior design to content creation and social media management is a testament to the power of following one's dreams. Through her vibrant content and indomitable spirit, she has become a prominent figure in the food and travel blogging sphere. Prapti's story reminds us that with determination, unwavering support, and the courage to embrace new opportunities, we can achieve our dreams and create a life that is truly fulfilling. As she continues to explore the world one bite at a time, Prapti Tar remains an inspiration to aspiring influencers and a shining example of the transformative power of chasing one's passions.