In the dynamic world of social media, where content creation has become an art form, Priyanka Masurkar shines as a prominent Instagram influencer, captivating hearts with her enchanting reels and vibrant personality. Hailing from Kankavli, Maharashtra, Priyanka has carved a unique niche for herself in the digital realm, where she passionately showcases the elegance and beauty of sarees, while also sharing glimpses of her life's journey and vibrant personality.
A Fusion of Cultures: From Maharashtra to Goa
Originally from the picturesque town of Kankavli in Maharashtra, Priyanka Masurkar has gracefully blended her Maharashtrian roots with the vibrant spirit of Goa, where she now resides. Following her marriage, Priyanka moved to Goa in 2015, bringing with her a sense of cultural diversity that resonates deeply in her content.
From Dreams of Dance to Saree Enthusiast
Priyanka's journey as a content creator was born out of a childhood ambition to be a dancer. Although her dancing aspirations didn't materialize, her love for creativity found a new outlet through social media. With a background in education and a diploma in home science, Priyanka's journey took her from being an Abacus Course instructor to a primary school teacher, reflecting her passion for nurturing young minds.
Unveiling the Saree Magic
Stepping into the world of content creation, Priyanka found her true calling – sarees. Inspired by her mother's graceful drapes and her fascination with Indian fashion, Priyanka embarked on a journey to celebrate the rich heritage of sarees through creative and visually stunning content. Her ability to experiment with different drapes, colors, and patterns has captivated thousands of followers.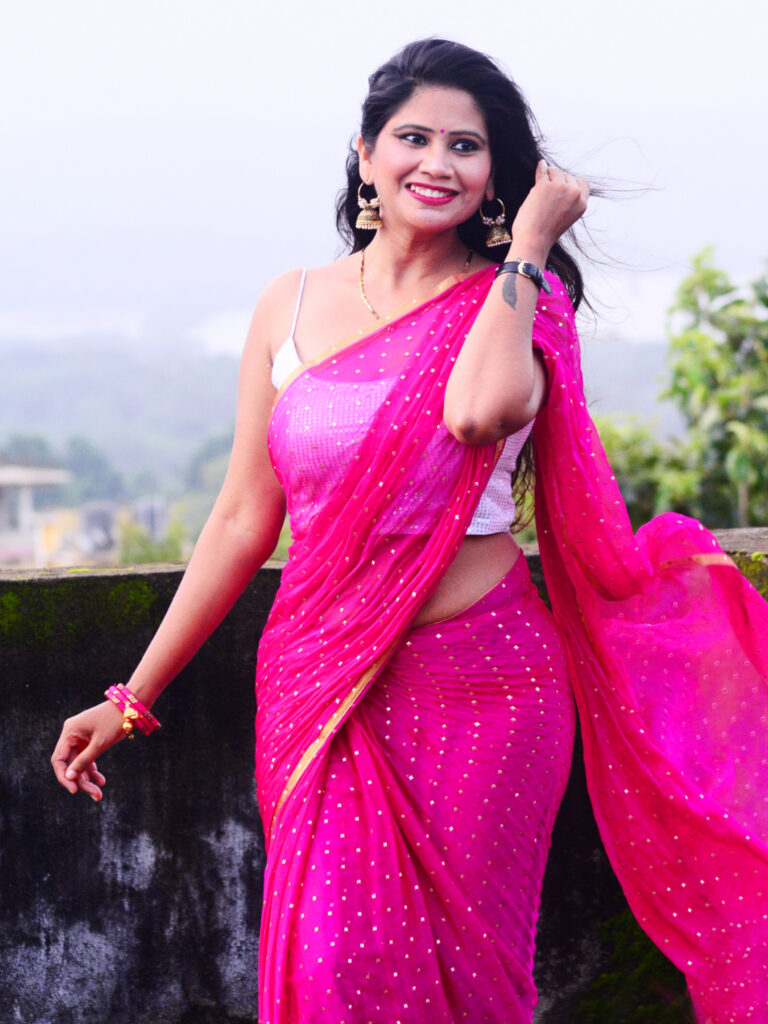 From Viral TikTok Videos to Instagram Fame
Priyanka's journey as an influencer took off when she joined TikTok in 2017. Her quirky, entertaining videos quickly gained her a following. However, the platform's ban in India led Priyanka to explore Instagram, where she continued to create and share her content. The introduction of Instagram Reels provided a perfect avenue for her creativity to flourish, leading to her first viral reel alongside her husband Gajakant.
A Journey of Collaboration and Support
Priyanka's journey has been marked by collaboration and support from family, friends, and fellow creators. Her family, especially her husband, has been her rock, offering unwavering encouragement. Her collaborations with Goan influencers, businesses like Cremeux, restaurants, and even renowned personalities like Indian TV host Miss Malini Agarwal, have enriched her journey and expanded her reach.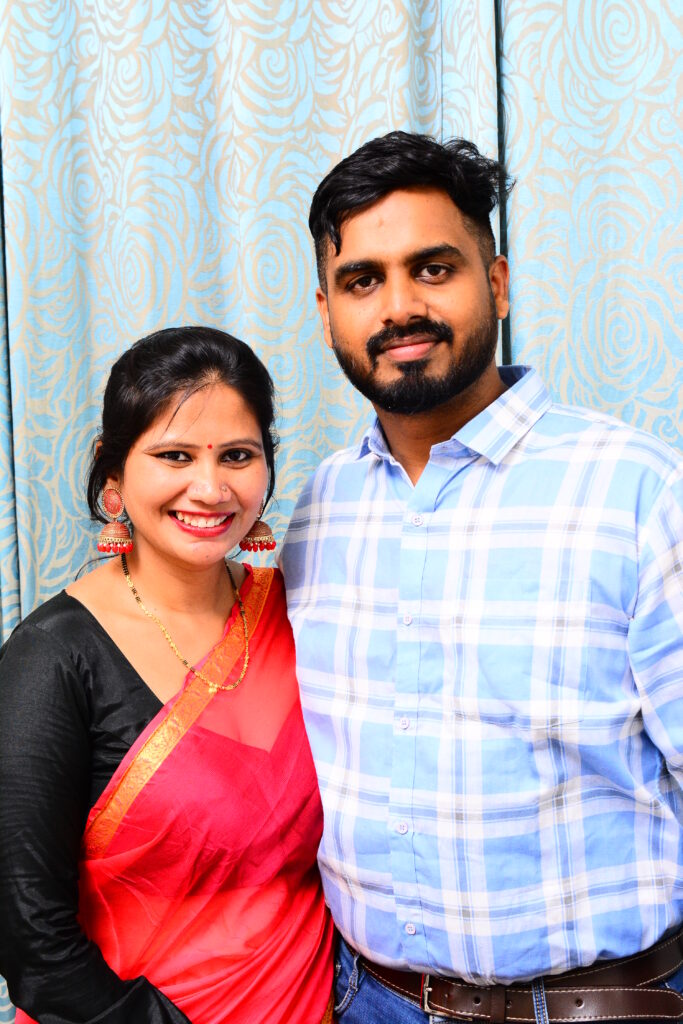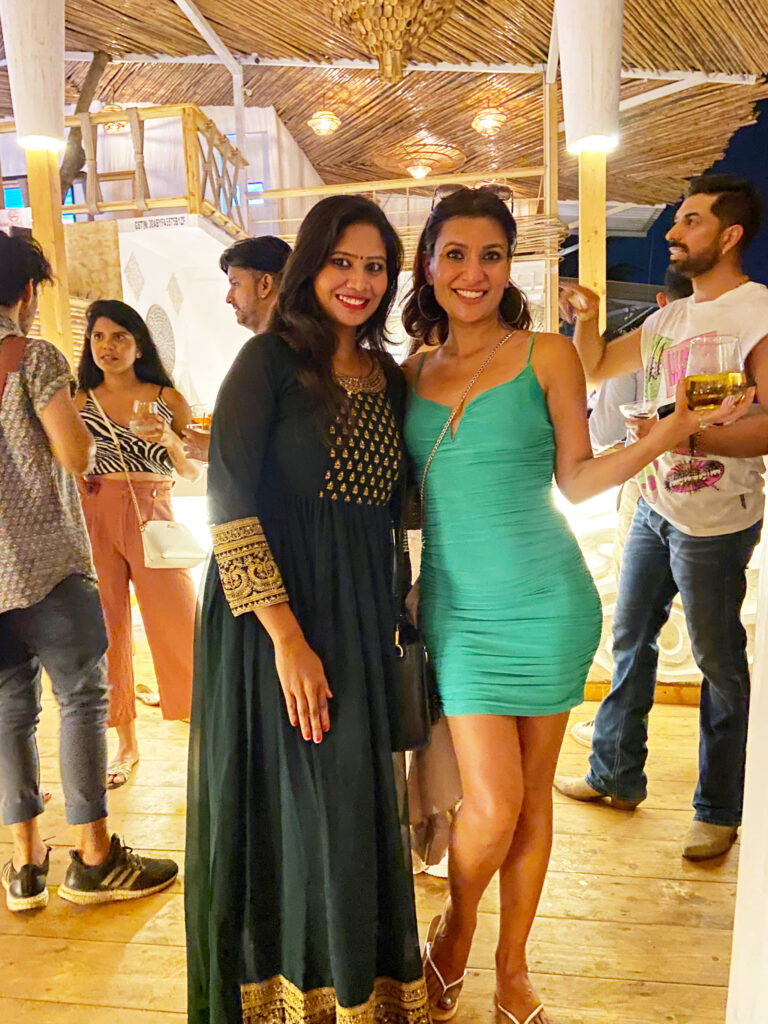 Overcoming Challenges and Setting Goals
Amidst the success, Priyanka hasn't been immune to challenges. Negative comments and harassment tested her resilience. However, with her husband's unwavering support and her own determination, she has risen above such obstacles. Her parents, Nilima and Nandkumar Masurkar, serve as her ultimate role models, inspiring her with their unwavering support and guidance.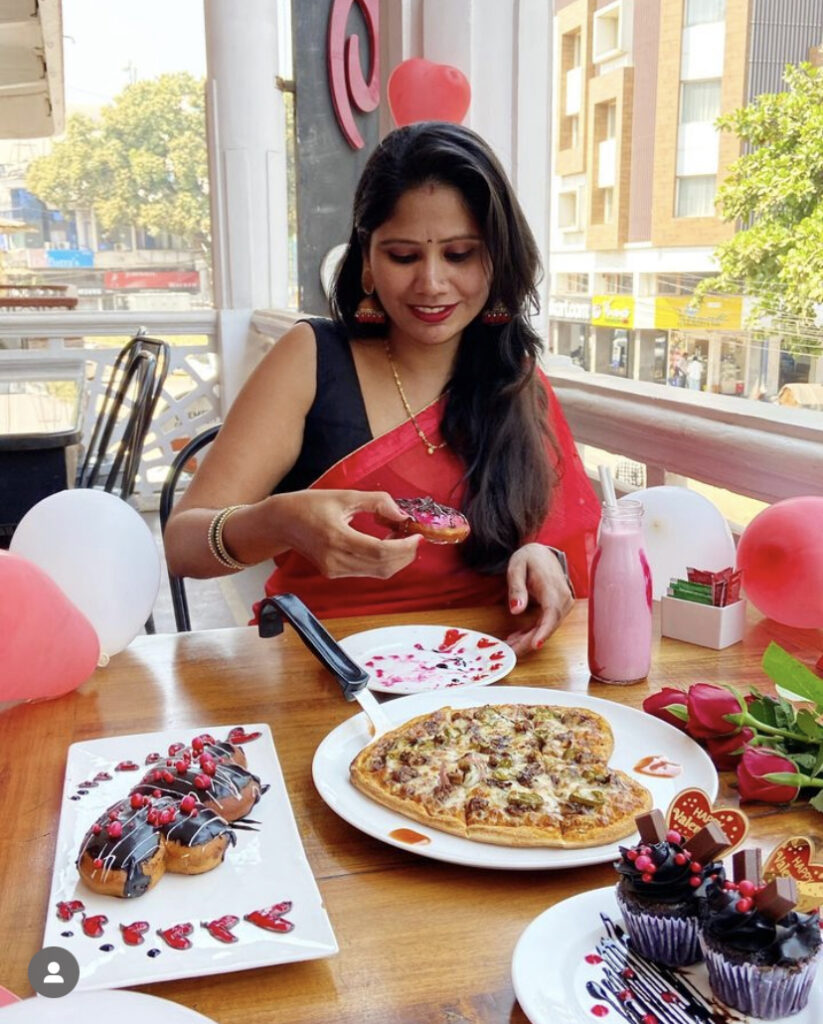 Looking Ahead: Dreams and Aspirations
As she continues her journey, Priyanka dreams of meeting the iconic Madhuri Dixit, reflecting her passion for dance and creativity. Despite her busy life, Priyanka aims to embrace opportunities to promote sarees on a national level. Her advice to Goan youngsters is to chase their dreams relentlessly, converting passions into fulfilling careers.
Priyanka Masurkar's journey as an Instagram influencer is a remarkable blend of creativity, culture, and passion. Her celebration of the elegance of sarees, combined with her vibrant personality, has garnered a loyal following. Her story serves as an inspiration for aspiring creators, encouraging them to embrace their passions and chase their dreams in the boundless world of social media.
Connect with Priyanka Masurkar on Instagram: @mrs_priyankamasurkar