By Steve Antao
In the dynamic world of digital marketing, social media has emerged as a powerful tool for businesses to connect with their target audience. Founded by Rahmat Shaikh in 2021, SociAlly is a remote Social Media Management & Marketing agency based in Panjim, Goa. The agency which started its journey on 8th March 2021(International Women's Day) is composed of a team of talented individuals spread across India. SociAlly aims to assist businesses, particularly small enterprises founded by women, in effectively utilizing social media platforms to expand their reach, increase brand visibility, and achieve their marketing goals. In a span of just under 3 years, SociAlly has worked with 15+ brands which are now 6 figure businesses.
A Wide Range of Services
SociAlly offers an extensive range of services to cater to the diverse needs of its clients. The agency specializes in social media management and marketing across platforms such as Facebook, Instagram, and LinkedIn. By leveraging their expertise in these areas, SociAlly helps businesses optimize their social media presence, engage with their target audience, and build a strong online brand image.
In addition to social media management, SociAlly provides comprehensive ads management services, including Facebook Ads, Instagram Ads, and Google Ads. The agency's team of experts strategizes and implements effective ad campaigns to drive traffic, generate leads, and boost conversions for businesses.
Recognizing the significance of branding, SociAlly also offers services in this domain. Through graphic designing, copywriting, and website development, the agency helps businesses create a compelling brand identity that resonates with their target audience.
SociAlly goes beyond traditional marketing services by offering videography, photography, and PR solutions. By utilizing visual storytelling and media outreach, the agency helps businesses convey their messages effectively and gain exposure in local and national media outlets.
Founder's Profile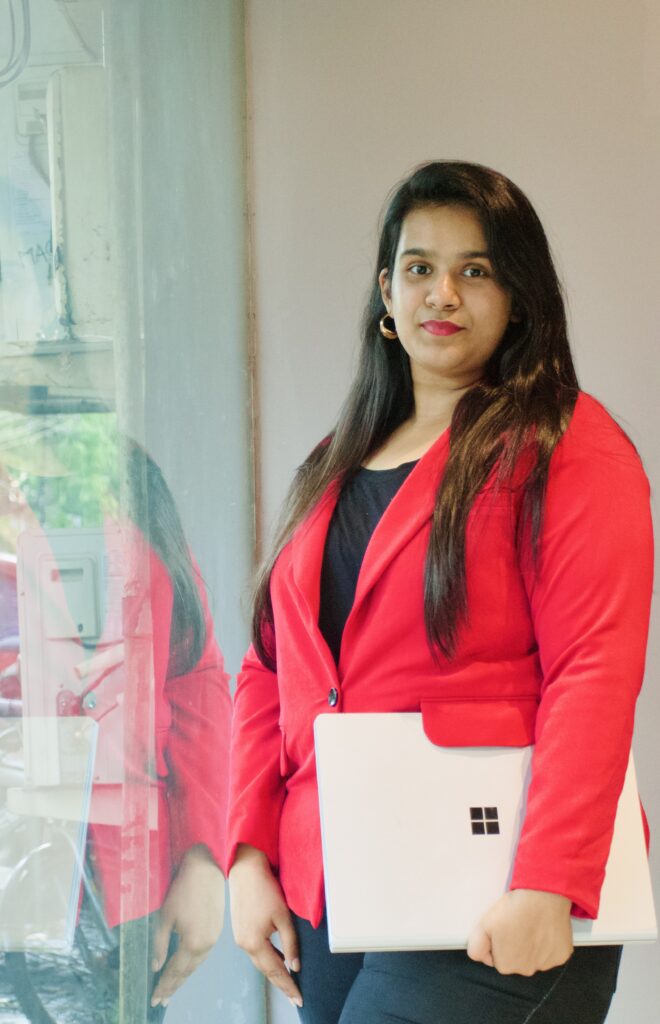 Rahmat Shaikh, the founder of SociAlly, is a young and dynamic entrepreneur hailing from Goa. She completed her Honors Degree in Economics from Parvatibai Chowgule College of Arts and Science, Margao, and pursued her master's in economics from Goa Business School at Goa University. Rahmat's passion for social media marketing and her dedication to helping women-owned businesses achieve success led her to establish SociAlly at the age of 21.
Before launching SociAlly, Rahmat gained valuable experience as the Social Media Head and Event Coordinator at Kri8 Labs, Bkreativ Productions based in Canada, where she played a pivotal role in the launch of the world's first F-NFT Music Video in the Metaverse. She also served as the Marketing Head and Brand Promoter at Gia Industries, where she designed and executed marketing plans for the firm. Rahmat's commitment to empowering women entrepreneurs is evident from her role as the Executive Head of GoWomania Goa, a community of more than 12,000 women entrepreneurs dedicated to growth and development.
Achievements and Recognition
Rahmat's entrepreneurial journey and the success of SociAlly have earned her accolades and recognition within the business community. She was featured in BOSS LADY Magazine Vol. 2, 2023 as one of the top 50 women entrepreneurs in Goa, showcasing her commitment and dedication to her work. SociAlly was recognised as one of the TOP 30 startups under the Emerging Startups category (0-3 years) at the GoWomania Awards 2023. Rahmat also appeared as the youngest interviewee on the GoanVarta Live series "Durga Durghat Bhari" in 2022, which highlighted strong women personalities from various sectors.
From holding managerial positions at school, college and work to now managing a remote agency, Rahmat has come a long way!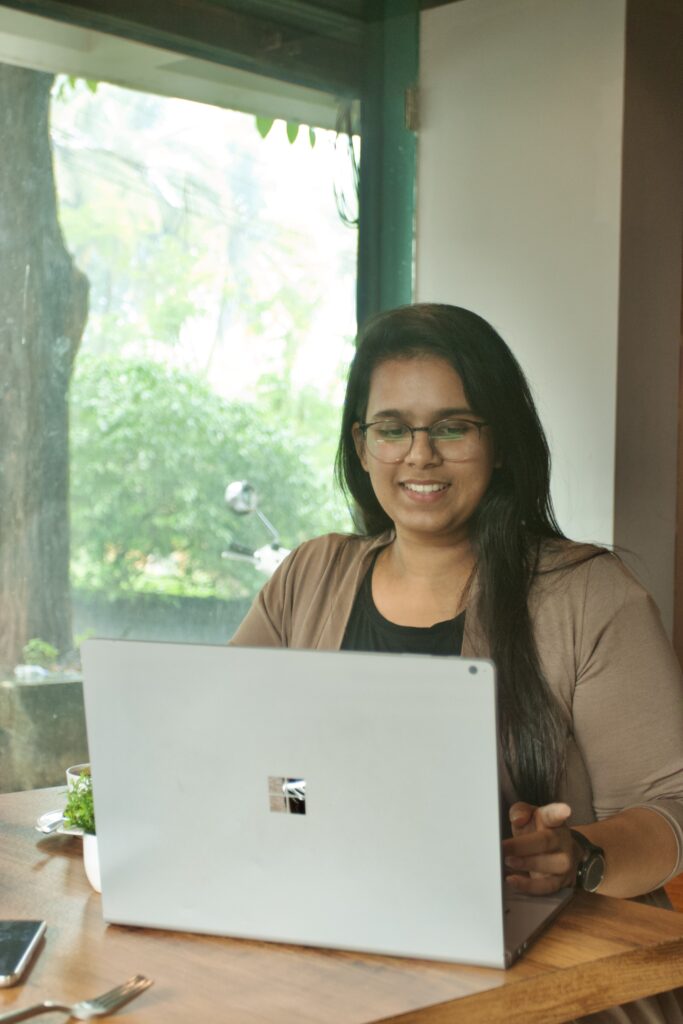 Inspiration and Vision
The inspiration behind starting SociAlly came from Rahmat's desire to support women-owned small businesses during the challenging times of the COVID-19 pandemic. Witnessing the growth and success of her first client's business, Rahmat realized the impact she could make by utilizing her skills in social media marketing. She envisioned SociAlly as a platform that not only helps businesses achieve their goals but also fosters a sense of collaboration and support among its team members.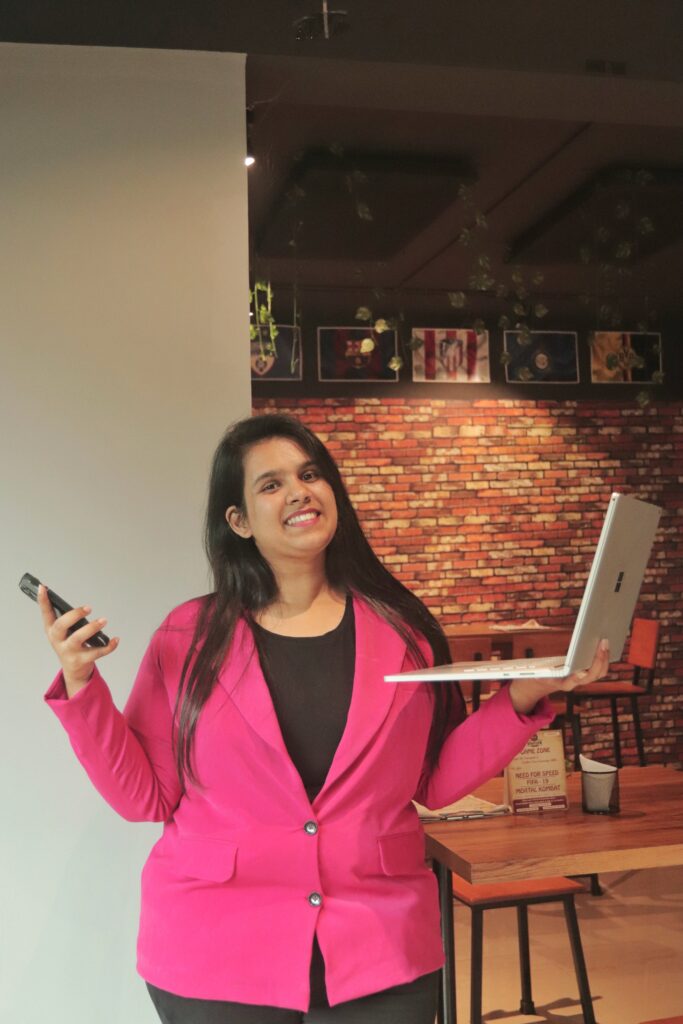 Future Plans
Looking ahead, SociAlly aims to create a freelancer and creator economy that connects talented individuals with small businesses. By providing a working space that allows freelancers to choose their projects and showcase their skills, SociAlly envisions nurturing a community that supports both freelancers and budding women entrepreneurs. The agency seeks to expand its reach and impact by helping more than 50 small businesses with big dreams and grow the network of creative women freelancers across India and internationally as well.
Advice to Aspiring Entrepreneurs
Rahmat encourages aspiring entrepreneurs in Goa to start early and explore their passions without succumbing to societal pressures. She emphasizes the importance of being a "jack of multiple things" rather than focusing solely on one domain, as it allows individuals to adapt and shape themselves in every aspect of life. Rahmat's journey serves as an inspiration for young entrepreneurs, demonstrating that success can be achieved through dedication, perseverance, and a commitment to personal growth.
To know more about SociAlly and the various services it provides,
Call/WhatsApp: 9637277578
You can also follow them on Instagram at:
@soci_ally (Business Account)
@rahmat_shk (Personal Account)